As my colleague Derek Drake likes to say, "News breaks on Twitter, and people talk about it on Facebook."
2016 promises to be as busy as ever in the news business, with campaigning already in full swing for a large slate of presidential candidates. And that's not even taking into consideration a regular day in the newsroom – which we all know can go from zero to 100 in a moment.
Honing your live-tweeting skills is a great way to make sure that you are prepared for any ongoing event, whether it's planned (debates, elections, awards shows, season premieres, sports) or unplanned (everything else). Twitter also says that journalists who post a concentrated number of tweets in a short period of time (i.e., live-tweeting) grow their followers 50% more than expected. Here are 5 tips to make live-tweeting a breeze.
Write with urgency.
Unlike Facebook, most people will interact with a tweet within 18 minutes of it being sent out. Write your tweet as if people are seeing it right away – for the most part, they really are.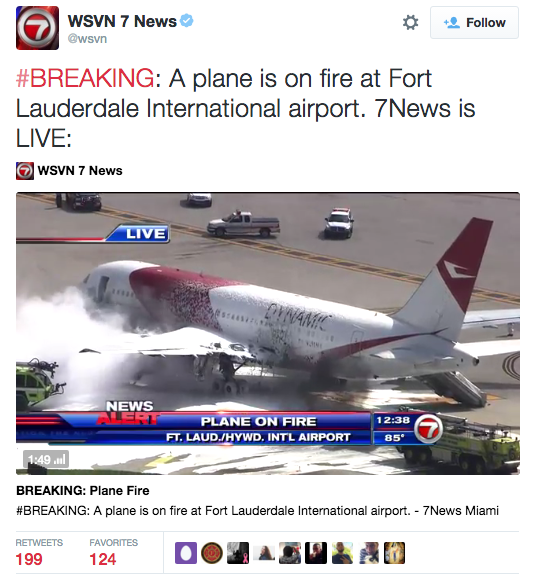 Tweet your beat.
If you're covering an ongoing event – a trial, a contentious council meeting, a legislative hearing, a press conference for your local team – share out what's happening right away. It's a great way to take notes for later, and lets your fans and followers know what's going on right now.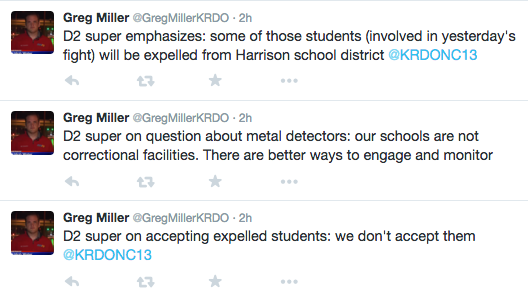 Don't go it alone.
Curate content from the live event into your Twitter feed by retweeting relevant content from your colleagues, people at the scene, or people involved in the event. Creating a Twitter list (either in advance, or adding as you go) can help make sure you don't miss great content. And don't just follow the hashtag you've established – watch out for closely related hashtags so you don't miss anything (#Vote16 vs. #Vote2016).
Use consistent hashtags.
For planned live events, decide in advance what hashtag you will use and promote it so that other people will jump on board. For unplanned live events, keep in mind that hashtags should be short and easy to spell. Keep an eye out for common hashtags that emerge and include those in your tweets as well. SND's Breaking News Mode can help ensure that you include hashtags on every tweet you send out – and it's easy to change on the fly.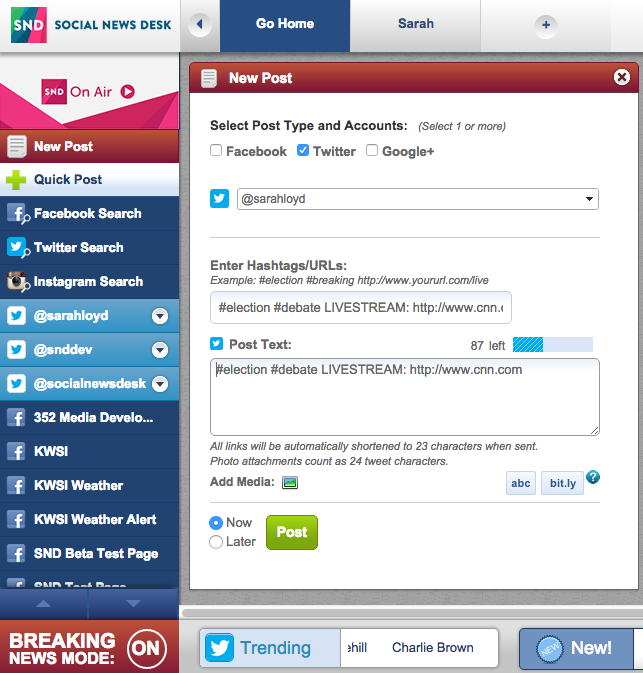 Include @mentions.
For planned events, research in advance what the @handles are for the major players involved. If you're including the @handle at the beginning of the tweet, add a character such as a period so that the tweet will show up to your followers.
Want to learn more ways to cover breaking news without breaking a sweat? Get in touch with us.