'Tis the season for engagement, fa la la la la… You know the rest.
While many people around the holiday season choose to get down on one knee and pop the question, the engagement I'm talking about is on your social content, and a lot of the time, that involves a question as well. Here are some post ideas from our bag of ideas to help boost your engagement around the holidays.
1. O Tannenbaum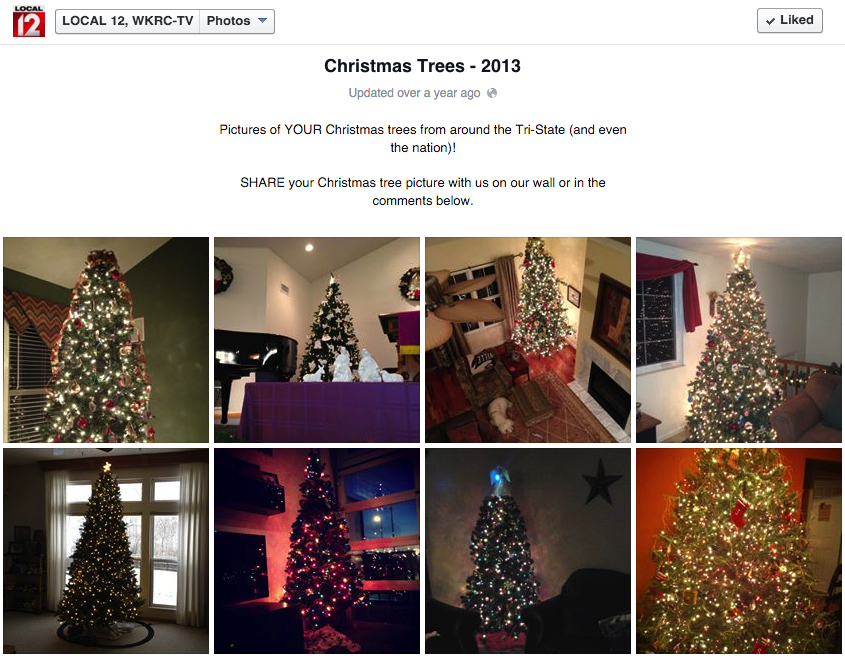 The average American family who celebrates Christmas sets up their Christmas tree between Thanksgiving and the second week of December. So by now, most of them have their trees up and decorated. Put up a post of someone's Christmas tree from the newsroom (lead anchor, new anchor, etc.) and ask for others to share photos of their Christmas tree as well. Then download the images and post them to your website or a Facebook Photo Album!
Another great conversation starter is to ask different questions about how people choose to decorate their trees, or the types of trees they use! Poll your Facebook audience on whether they have a real or fake christmas tree, white lights vs. colored lights, LED or incandescent, Bow or Star or Angel tree-topper, etc. These usually spark fun debates!
2. Halloween isn't the only time of year for pet costumes…
Not only do people dress up their Christmas trees around this time of year, they also dress up their furry companions. So along the same lines as the previous idea, ask for photos from your users of their pets dressed up for the season.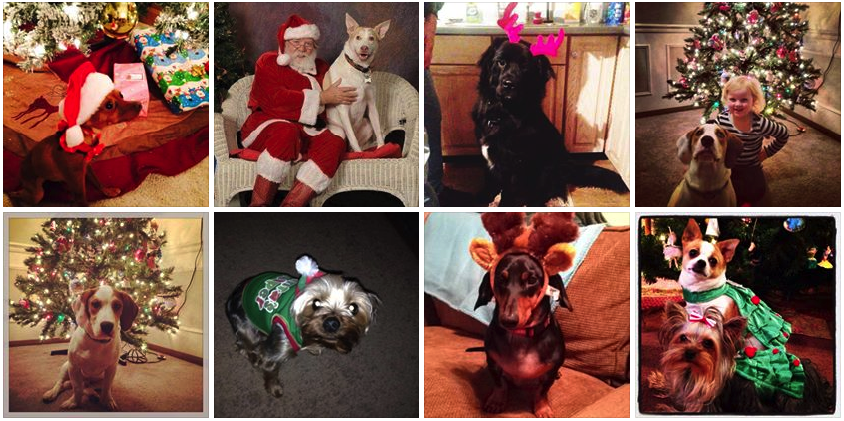 3. Holiday Memories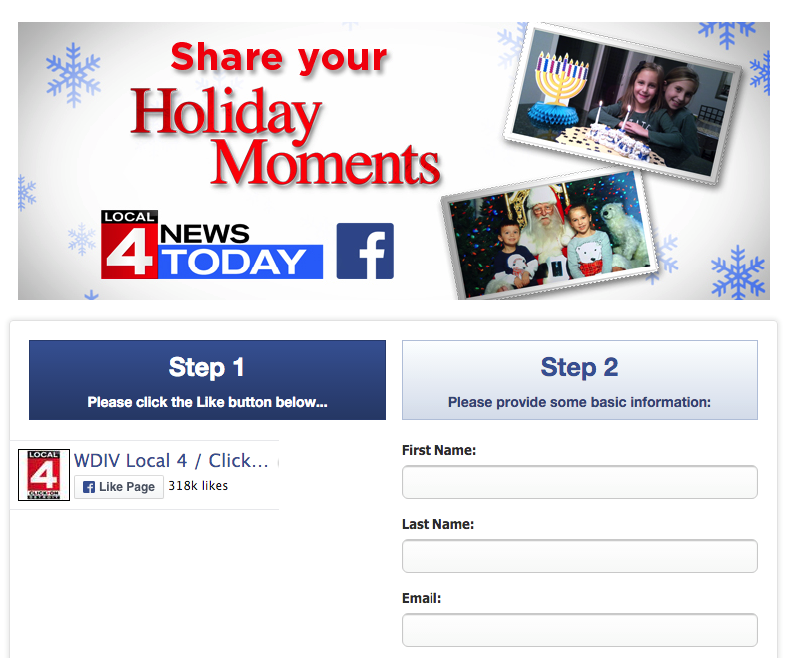 Everyone has a great memory of the holidays, whether it's making dreidels with a grandparent, cutting down a Christmas tree with the family, etc. WDIV in Detroit used the SND Contest Application to encourage users to share their favorite memories, along with a photo. This a great opportunity to get a last minute sponsor on board or give away a prize.
Don't just ask a broad question like "What's your favorite holiday memory?". Rather, ask pointed questions over a series of days like, "What's one of your favorite family-related memories from this time of year," "What kind of traditions does your family have," "What do you have for your 'Christmas Feast,'" etc. These kind of questions and posts allow for great engagement and conversation.
4. 12 Days of…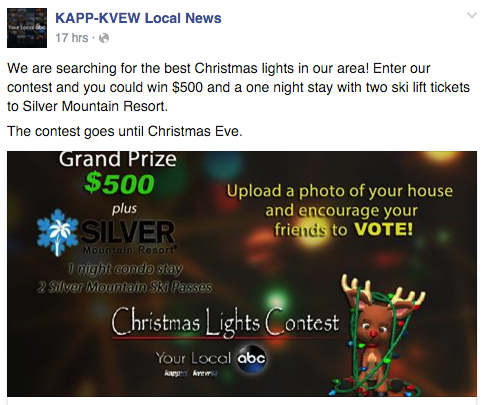 …Christmas Lights! Many neighborhoods have decorating competitions, but why not hold your own competition? It's not too late to get out the word and have folks submit their home-based holiday displays (or even office displays). You can use the SND Contest App to have people submit their photos, pick the top 10, then use a poll to have people vote for their favorite. Get a sponsor on board, or get a prize together in-house! You can always gather the address of the light display and send out a photographer to get some video for the newscasts which will help cross promote the contest as well!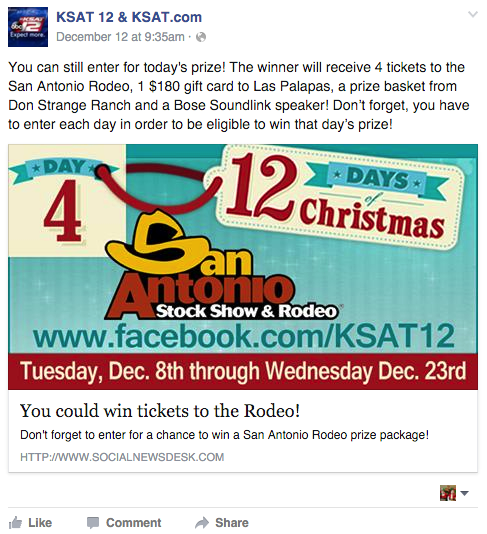 …PRIZES! Here's a great idea from KSAT. 12 Days, 12 sponsors, 12 prizes. The SND Contesting engine allows you to create the 12 different contests and have them scheduled to publish at specific days and times. This makes running a contest like this easy. Build the 12 contests, schedule out all the posts to promote said contests, and let it run! If only Christmas shopping, decorating and visiting family could be that easy!
…Whatever you want. The "12 Days of…" concept has so much potential for you to take an idea and run with it. It's all about having an idea, developing it and getting sponsors involved. Even if you don't have the 12 sponsors to fulfill everything, use the idea to promote your station and give away prizes you provide. How you do it is up to you, but SND Contests can really help save you time and grey hair. Unless you're going for the Santa look… *wink*
5. Scared of Santa!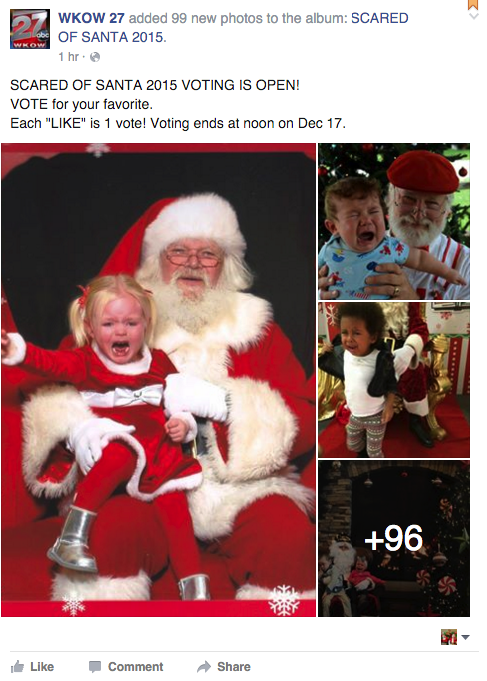 Who doesn't love a classic "Scared of Santa" photo? Almost every parent has at least one photo of their kid petrified of the jolly, old St. Nick. Maybe the mall Santa that year smelled of beef and cheese (Elf shout-out), or the beard was just way too fake, or maybe kids are genuinely scared of some guy who sneaks into their house at night — after making sure they're asleep — to put stuff under the tree. When you really think about it, it is pretty terrifying. But I digress. WKOW's contest uses the SND Application to gather photos. They posted them all in one Album on their Facebook page and are now using "Likes" on the individual photos to count as votes. The top vote-getter receives the $250 prize from a local grocery store.
6. Holiday Recipes
We get a lot of questions on how newsrooms can use Pinterest effectively… Well here's your chance! Find great holiday recipes and share them on your Facebook page, linking people back to your Pinterest account. Then ask users to submit their favorite holiday recipes, and maybe have your morning show or lifestyle show cook them!
You can take some of the ideas from the first tip and apply them to the Christmas meal as well. Ham vs. Turkey, Eggnog vs. Hot Chocolate, Cookies vs. Fudge, Fruitcake vs. Dirt (sorry to all the fans of fruitcake out there).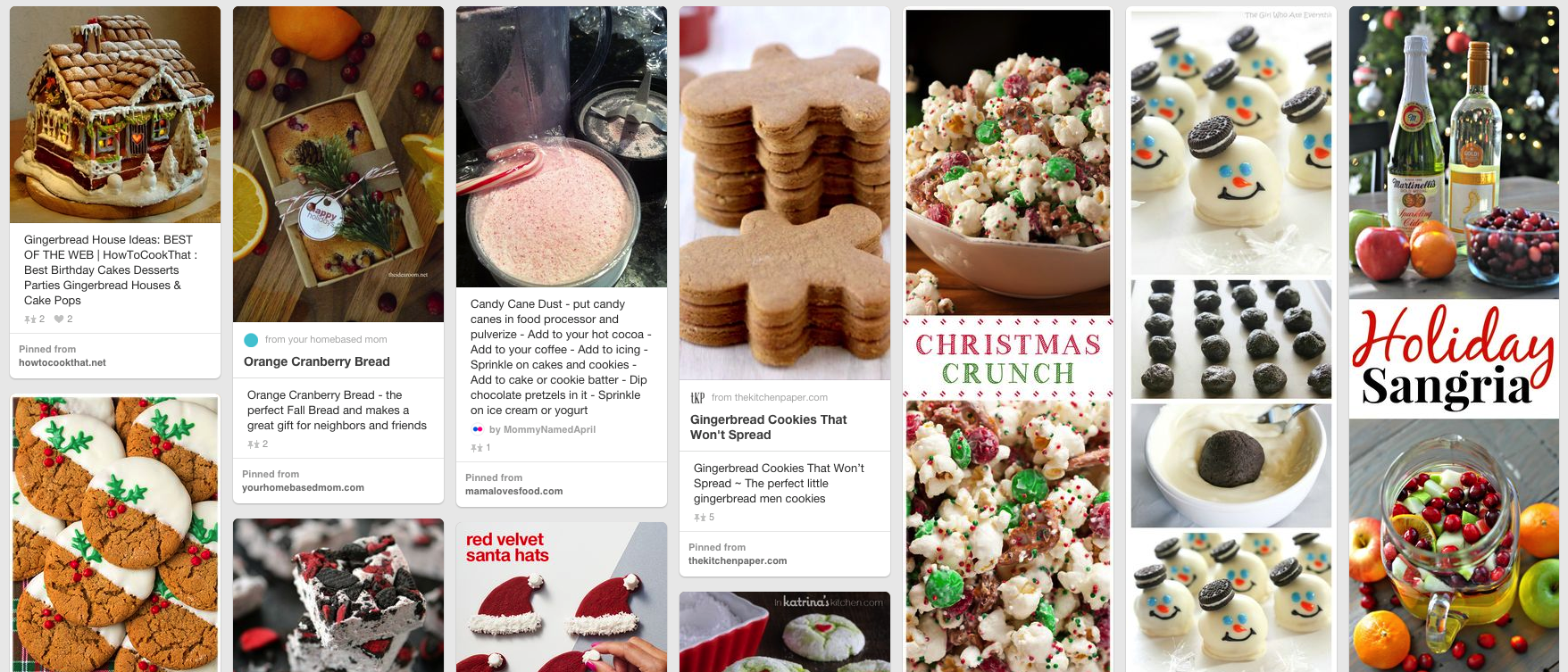 Wrapping it up
Ultimately, this time of year offers hundreds of ideas for social media managers for fun ways to encourage engagement. And when newsroom vacations are at their peak, this can also offer a quick way to fill some airtime!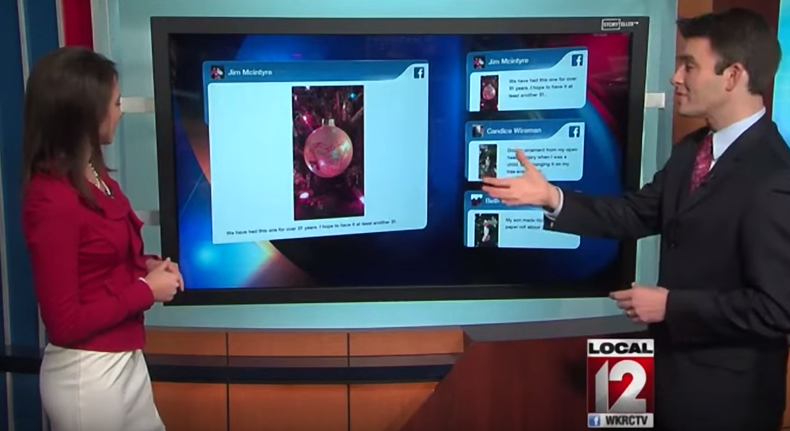 Grab any of the Facebook comments, photos or tweets and create an SND On Air playlist for your news anchors to chat about. It's a great way to cross-promote your social accounts while also giving your newscast a holiday lift. If you'd like to try out SND On Air, please contact Elisa DeFoe!