In what has emerged as the hottest trend in driving digital revenue for 2017, newsrooms are inking deals with advertisers to sponsor their social posts. Facebook's late-2016 update to its Branded Content policy has opened up a world of opportunity for Verified news orgs to make money by posting with – and therefore on behalf of – a sponsor. Ready to dive in? Here's what you need to know:
What is branded content?
Branded Content on Facebook is any content – including text, photos, videos, Instant Articles, links, 360 videos and Live videos – from Page owners that features third party products, brands, or sponsors. It can ONLY be posted by Verified Pages (blue check mark). And MUST included a Branded Content Tag of the sponsor's Facebook Page. It looks like this: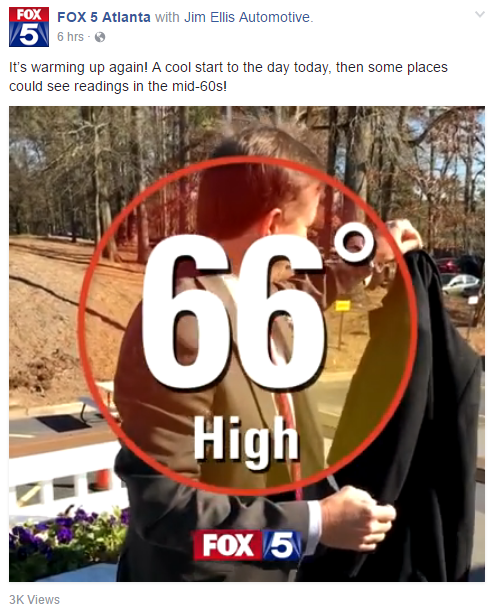 The good news is that Facebook's branded content policy makes it possible for you to do this and charge an advertiser for the opportunity to be featured in your social post. The bad news is there are rules, many rules…
Branded Content: What's OK?
1. It's OK to Include Promotions
You can post promotions such as sweepstakes, giveaways or contents that feature a third party product, brand or sponsor. Here's an example of that from The Augusta Chronicle.
2. It's OK to Include Product Placements
Product placements are among Facebook's most preferred styles of Branded Content because of the (theoretically) seamless integration with the content. These types of sponsorships "feel" less like an ad.
Examples might include video of a noon show cooking segment that uses your sponsor's products or features your sponsor's restaurant. And maybe the sponsor's logo is even built into the set. It's also OK to show the sponsor's products on the work surface during the segment.
3. It's OK to Include Ads for Third Party Sponsors
You can post videos or photos such as TV or print ads that solely feature a brand, product or service and don't include any other original content. However, Facebook is picky when it comes to placement of full-screen graphics. You can't put one in the video's first 3 seconds or for 5 consecutive seconds anywhere in the video.
Here's an example of a video that has the full-screen graphic toward the end and it only stays up for 4 seconds. A-ok by Facebook standards. [EDITOR'S NOTE: This rule has now been changed by Facebook to a maximum of 3 consecutive seconds.]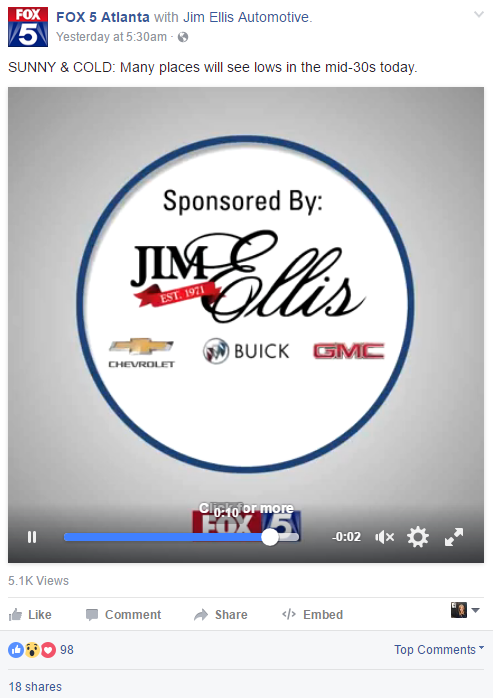 You can also post photos that include sponsor's logo. Like this: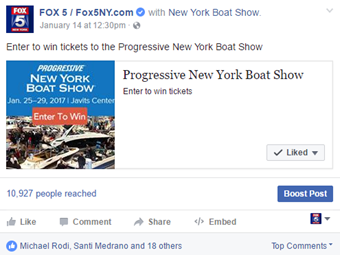 4. It's OK to Disclose Content

You can but are not required to indicate in the body of the post that the content was created in collaboration with a sponsor. The only thing Facebook REQUIRES is that you include the Branded Content Tag using the Branded Content tool which is available both via Facebook native and through the Social News Desk posting interface. This is indicated by the "with" language at the top of the post.

Branded Content: What's Not OK?
1. It's NOT OK to include videos pre-roll, mid-roll or post-roll ads.
2. It's NOT OK to include overlays or watermarks within the video's first three seconds.
3. It's NOT OK to include banner ads promoting a third party brand, product or sponsor are not allowed.
You can't include banner ads overlaid on your original video or image content. A banner ad is a column (usually a horizontal or vertical rectangle) that is overlaid onto and visually separated from the original image or video content (usually by way of differing background colors) and contains any third-party content.
If a banner containing third-party content spans more than one-third of an image or video, it falls within Facebook's definition of a banner ad and is prohibited.
4. It's NOT OK to feature third-party sponsors in your cover image or profile pic.
Branded Content: How to Keep Track of it All?
Sponsors will jump at the chance to reach your audience on social media. And with the right content strategy, you'll be able to charge top dollar for Branded Posts. The trick will be to keep track of it all. Right now, hundreds of media companies across the globe are using SND Campaigns to solve the workflow challenges Branded Content presents. Our publishing tools make it simple to follow Facebook's rules around Branded Content Tagging and are integrated with Facebook's Branded Content Tool.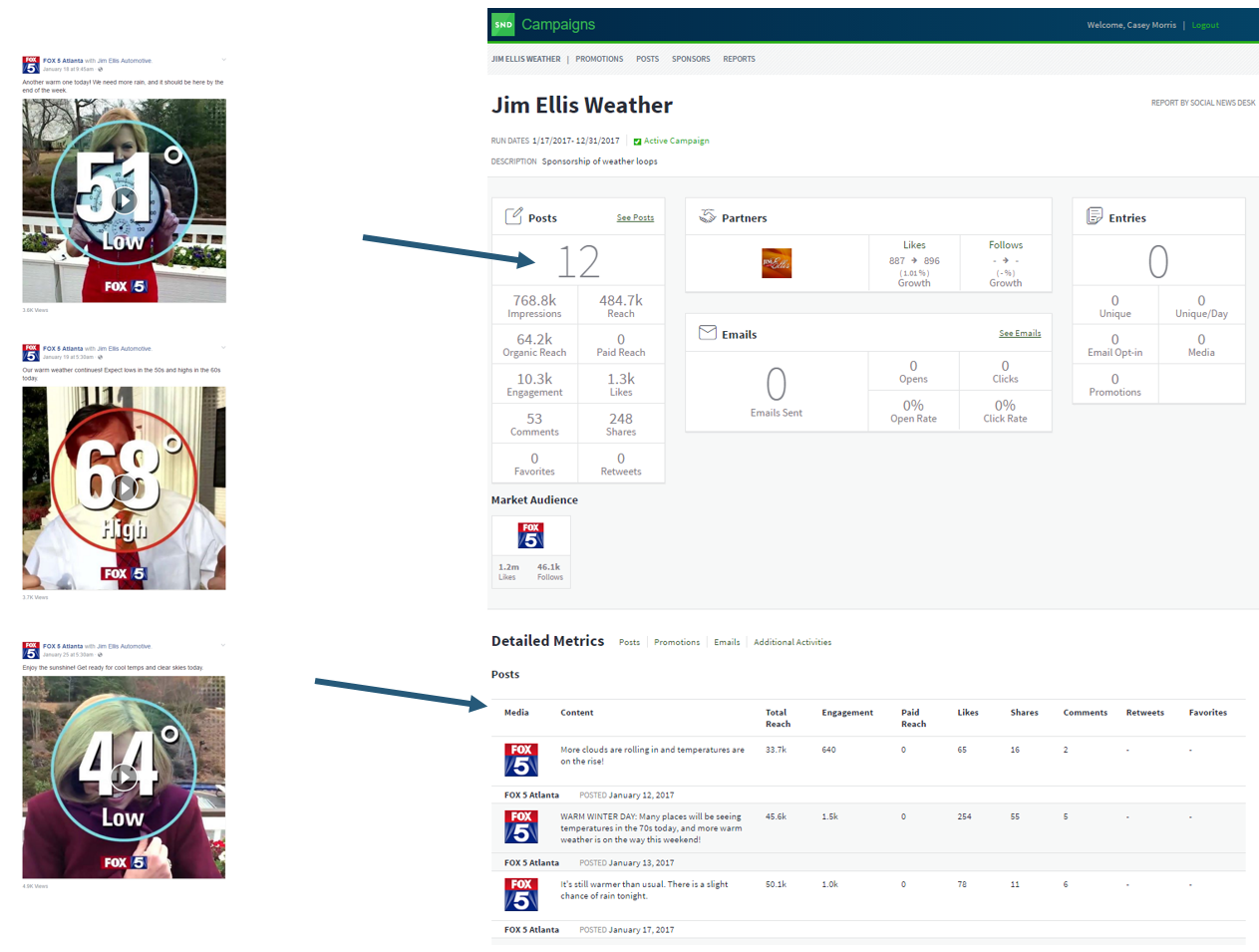 And if you're wondering how you're going to report all this back to the advertiser? We've got you covered there too. The SND Campaigns reports automatically pull in and display all of your related Branded Content posts in a simple, sharable report. Ready to learn more? Contact us!