Most Instagram users have gotten used to the necessary (yet annoying) step of clicking your IG profile bio to get to the link for a post. It's just life on Insta. But you don't have to spend YOUR whole life uploading those links to your link in bio solution. SND just made it a whole lot simpler …
Meet Newsin.bio, a new way to streamline content publishing from Social News Desk to Instagram. Newsin.bio is built right into SND Dashboard and allows you to easily post to your Instagram feed AND to your Newsin.bio page AT THE SAME TIME! (**the crowd goes wild**)
Every Instagram account in SND is already set up with a unique Newsin.bio URL. You'll find it in your Post Composer when you create a new post for Instagram.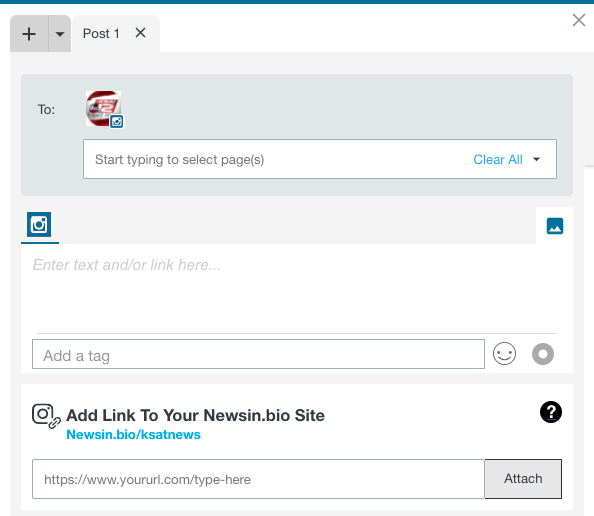 And before you ask … this is included with your SND Dashboard license – so there's NO EXTRA FEE for this. Which means you can stop paying for any other link in bio solutions you might currently be paying for (ahem).
Here's how to get the most out of this exciting new feature…
STEP 1: Add Your Unique Newsin.bio Link to your Instagram Profile
Once you've found it in the Post Composer window, you'll want to add your unique Newsin.bio URL to your Instagram profile's bio section to start driving traffic to your website right away. It's easy – just go to your Instagram profile and click Edit Profile, and enter the URL in the Website field.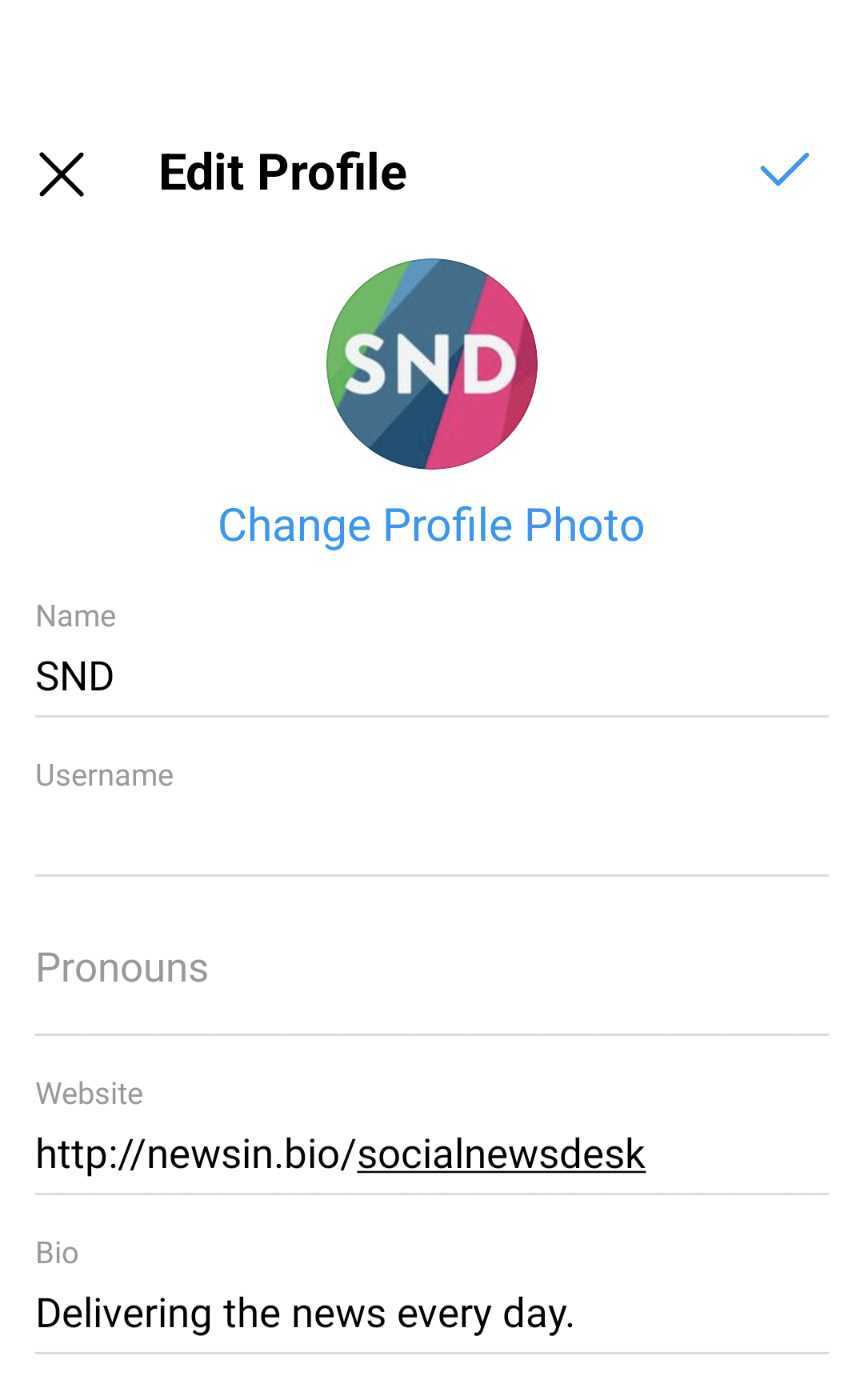 STEP 2: Add Links to Previously Published Content
At first, your unique Newsin.bio page will be empty. But you can easily pull in previously published Instagram content so that all those posts show up on your Newsin.bio page too. Kind of like a library. The simplest way is to go to the SND Dashboard's Post Manager and filter for posts made to your IG page. Next to each, click "Edit Tags & More" button where you can quickly add the story link. Doing so makes it show up on your unique Newsin.bio page, linked back to your website.
HINT: You can also do this from the Social Account Stream for your Instagram page.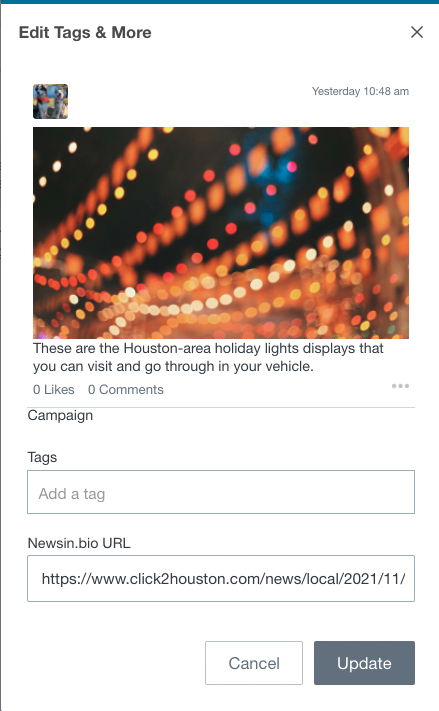 STEP 3: Publish & Schedule Instagram Content
Now that you're all set up, simply include your story link in the Newsin.bio field each time you post to Instagram from SND Dashboard. You'll see a field for the story link right below where you add the image on the Post Composer. When it goes live on Instagram, it also goes live on your Newsin.bio page. SIMPLE!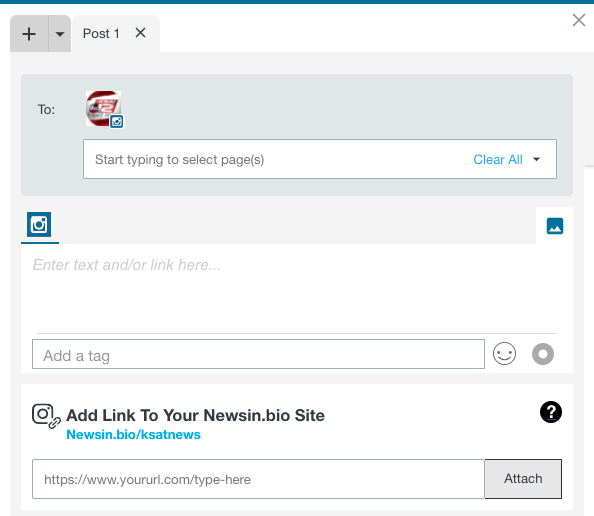 Last but not least, make it a habit to include a line in your Instagram post text such as "Click the link in our bio to read the story" or "Click the Newsin.bio link in our profile to read more" – you get the idea.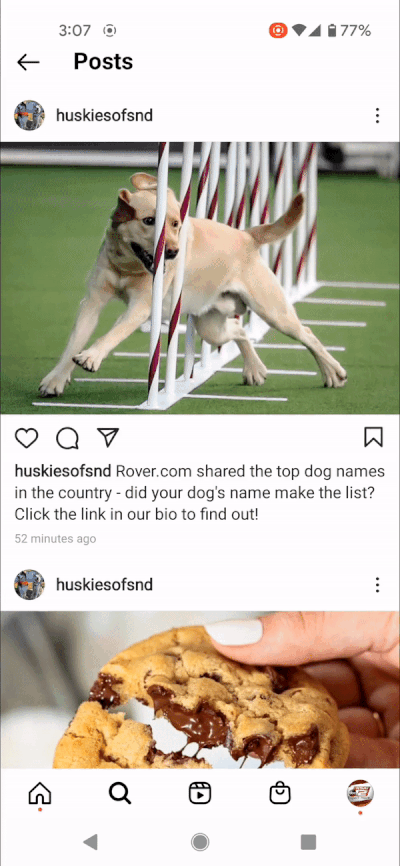 But wait! There's more … Newsin.bio will have analytics soon too! So stay tuned for that update.
Need help getting set up? Got Questions? Email SND's Client Success team anytime.