BOO!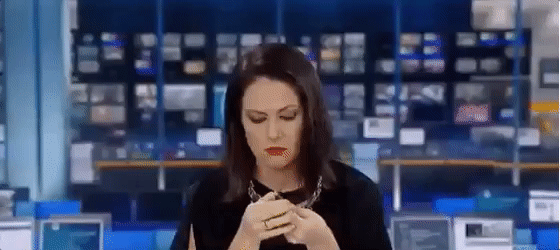 We've seen so many fantastic Halloween ideas from local media and broadcast outlets that we wanted to round them up. While we can't advise you to steal this content, you might consider borrowing some of these ideas and putting your own local spin on it!
Scare Up Video Views
Halloween is a great visual holiday, and video still commands tons of engagement on Facebook. Consider sharing videos from the spookiest sights and sites around your area.
WWTV shared this video of a headless man haunting the area and gained thousands of views on Instagram.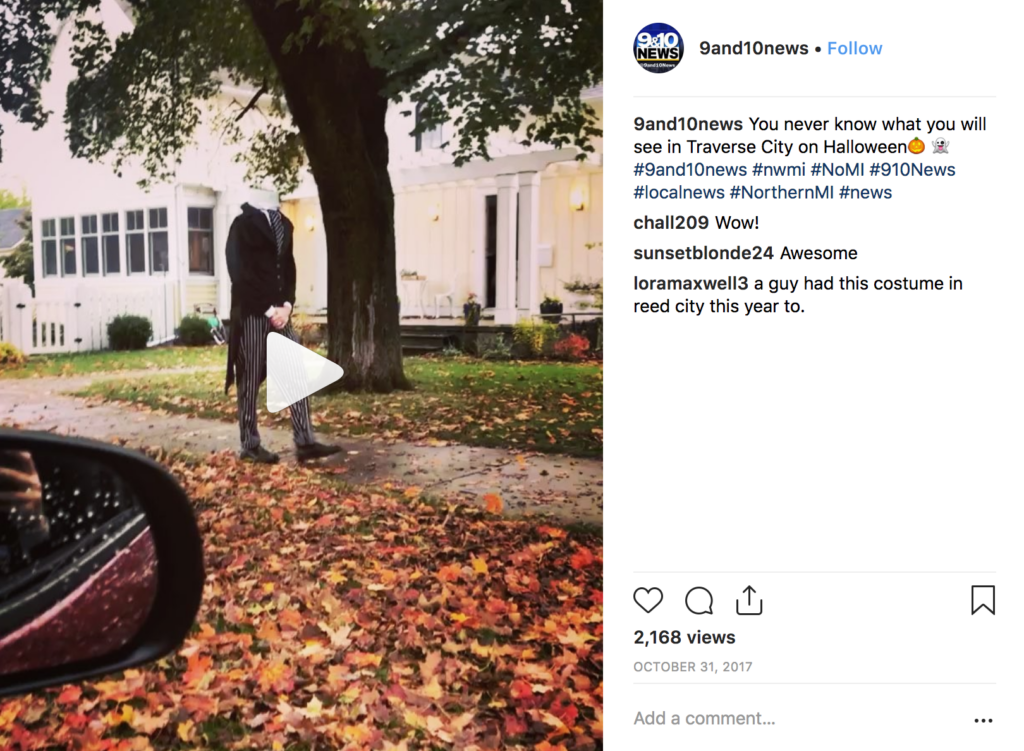 KTVK in Phoenix saw hundreds of thousands of views for a great video of a house decorated with a "Nightmare Before Christmas" theme!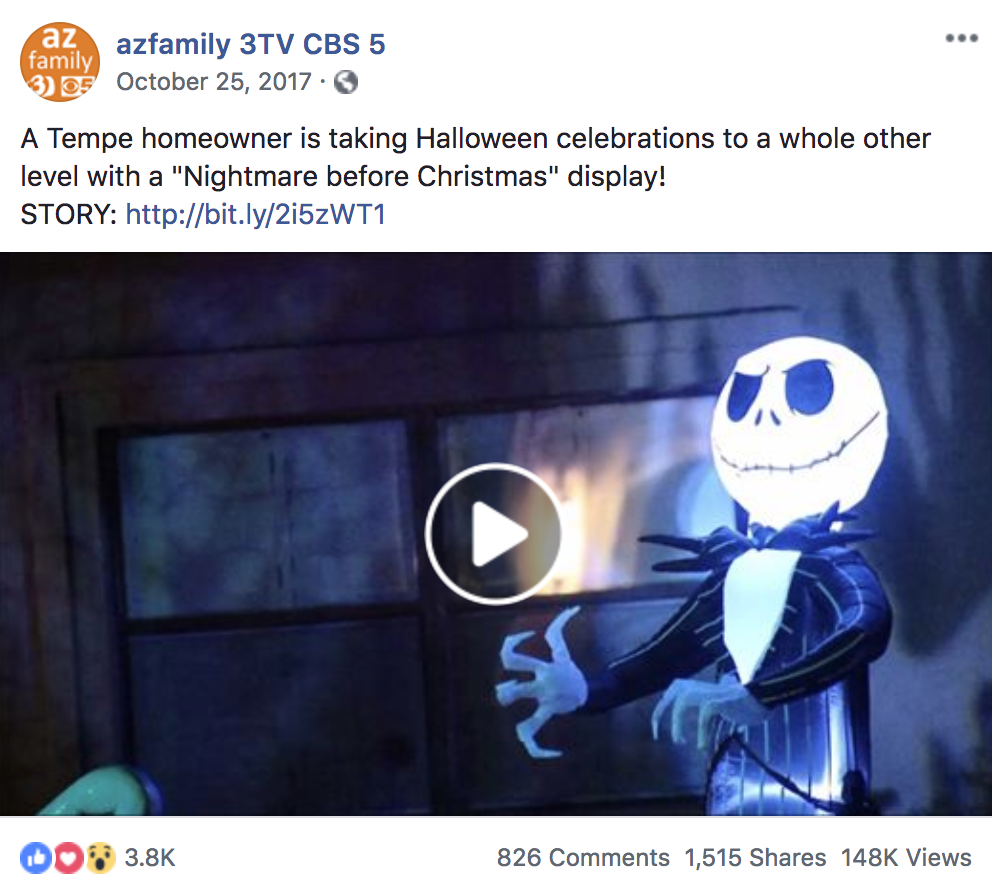 Remember – if you see a great video from one of your sister stations, find out if you can crosspost it to generate huge view counts!
Twitter is also a great way to showcase video, like this sweet moment captured by a photographer at WGRZ in Buffalo: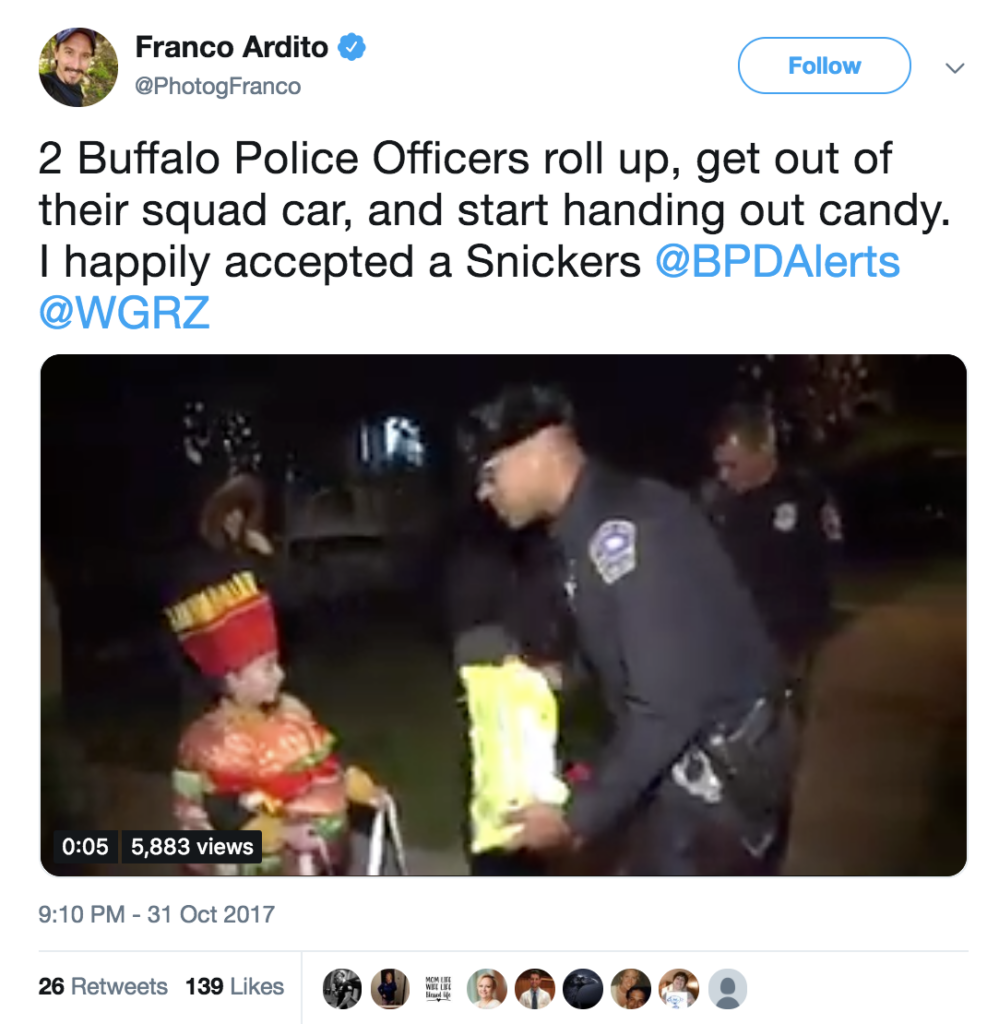 Get Your Viewers Involved
SA Live, a lifestyle show produced by KSAT in San Antonio, regularly asks viewers questions on social media and then uses responses and photos on air during the show. It's a great way to add a sense of immediacy and make your fans part of the story!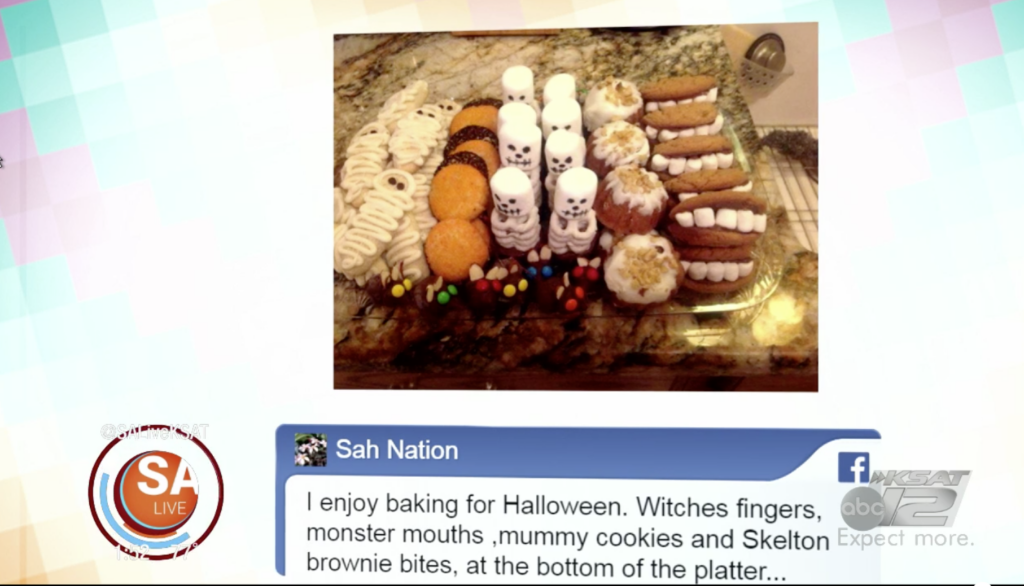 Your more artistic viewers might also try their hand at some pumpkin tributes to your talent. NBC Washington got this amazing submission of a likeness of their late anchor Jim Vance, who passed away in 2017.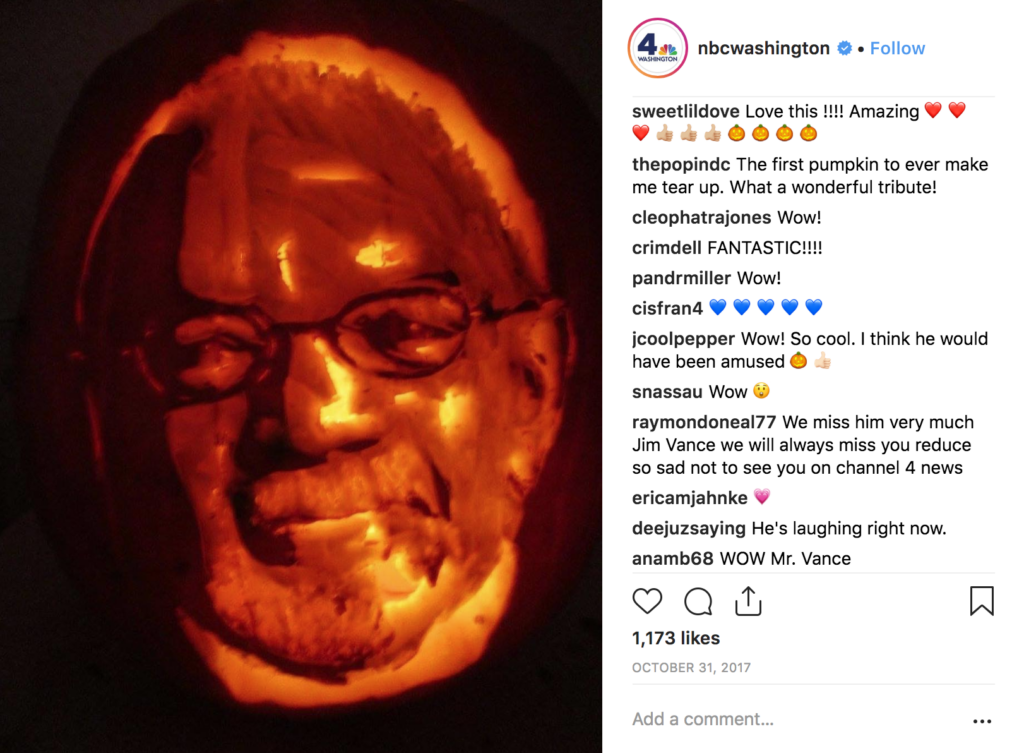 Get Your Anchors Involved
While your station's preference may vary on whether or not to have your anchors dress up, some stations do have a great amount of success on social with sharing their anchors' costumes, like WBIR in Knoxville.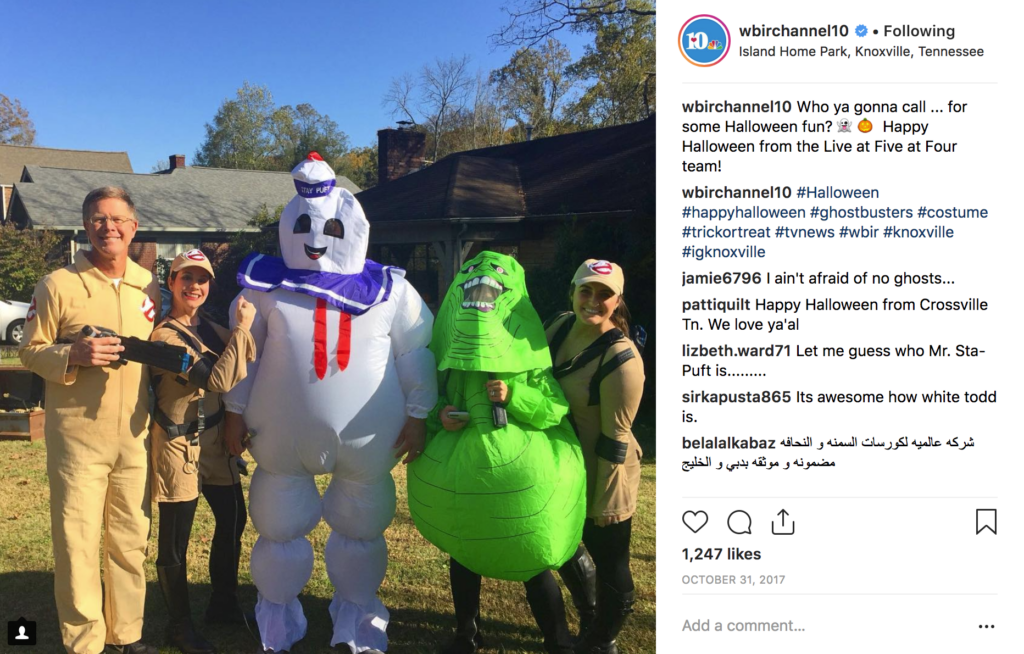 Even showing off your talent's costumes after the show can be a social media win! Tearsa Smith at WATE shared this sweet shot of her trick-or-treating with her family.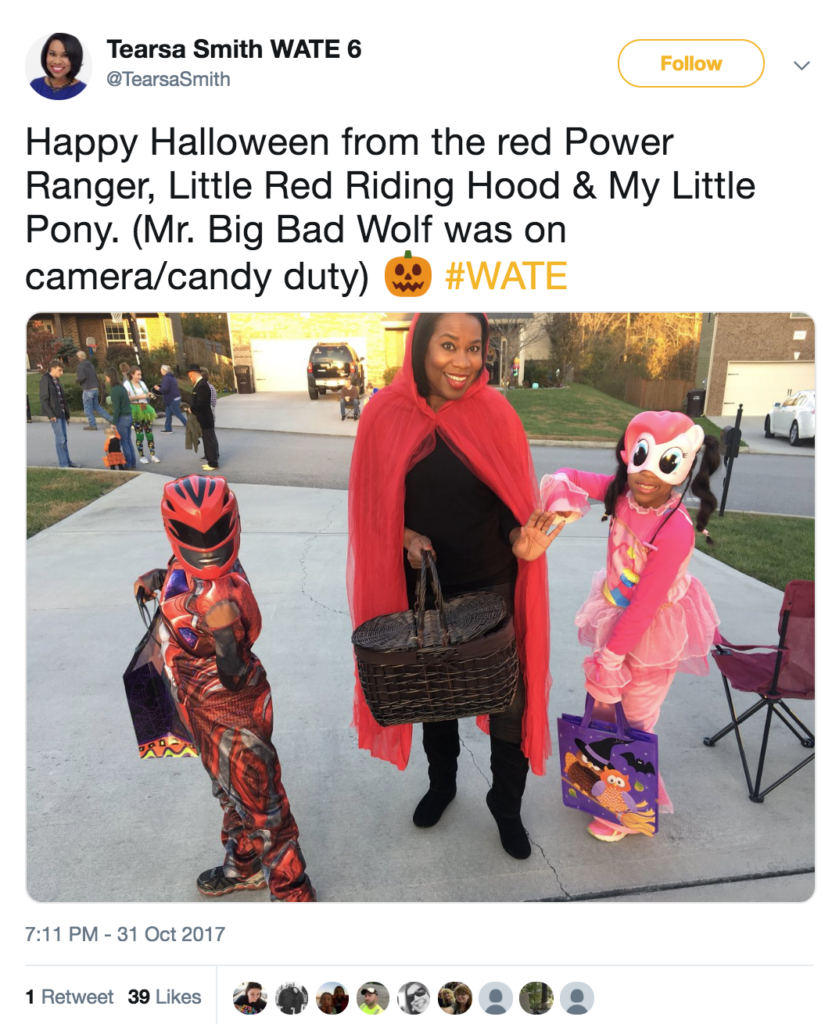 Costumes, Costumes, and More Costumes
Everyone loves to show off their Halloween costumes – kids and adults alike! Put your own spin on posts asking viewers to share their family's costumes, like WGRZ in Buffalo.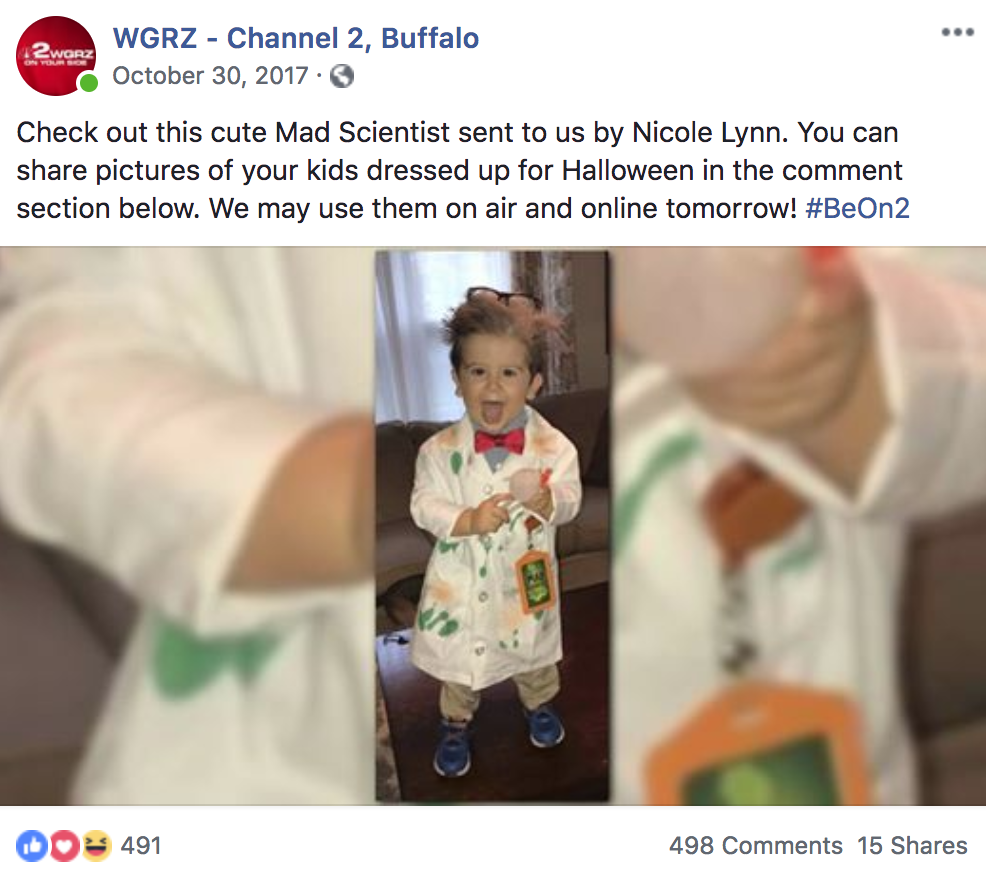 Costume posts can also perform really well on Instagram. Recordnet in Stockton, CA saw well above-average engagement with this mosaic of photos from Halloween revelers.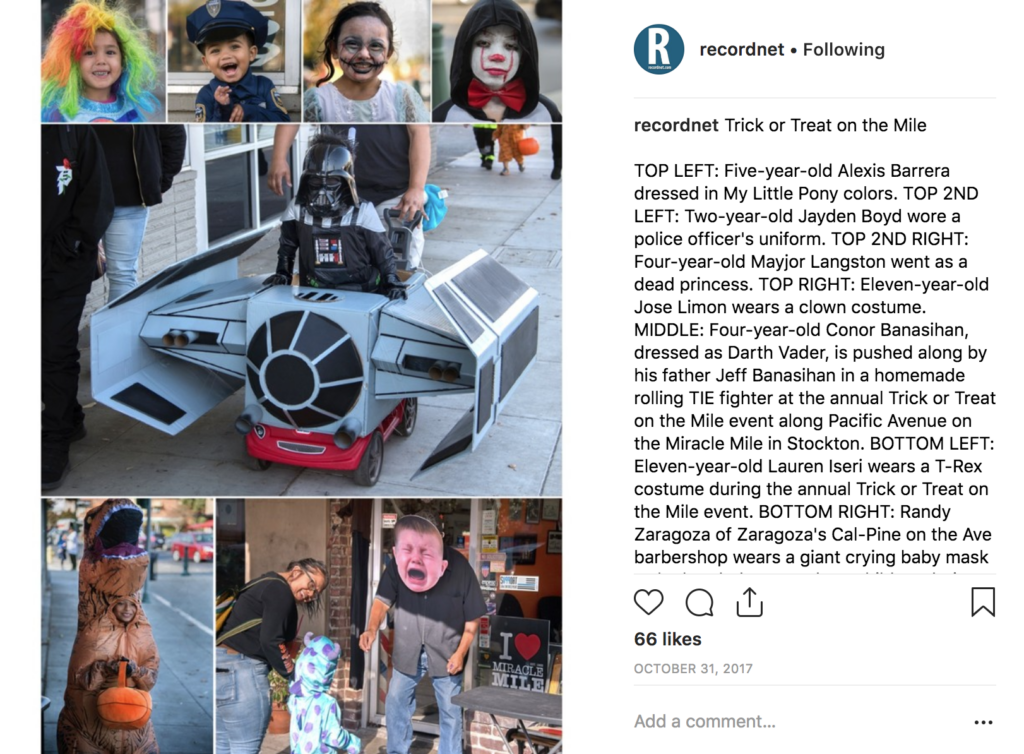 Even a simple, text-only call to action can bring in hundreds – or thousands – of comments and photos!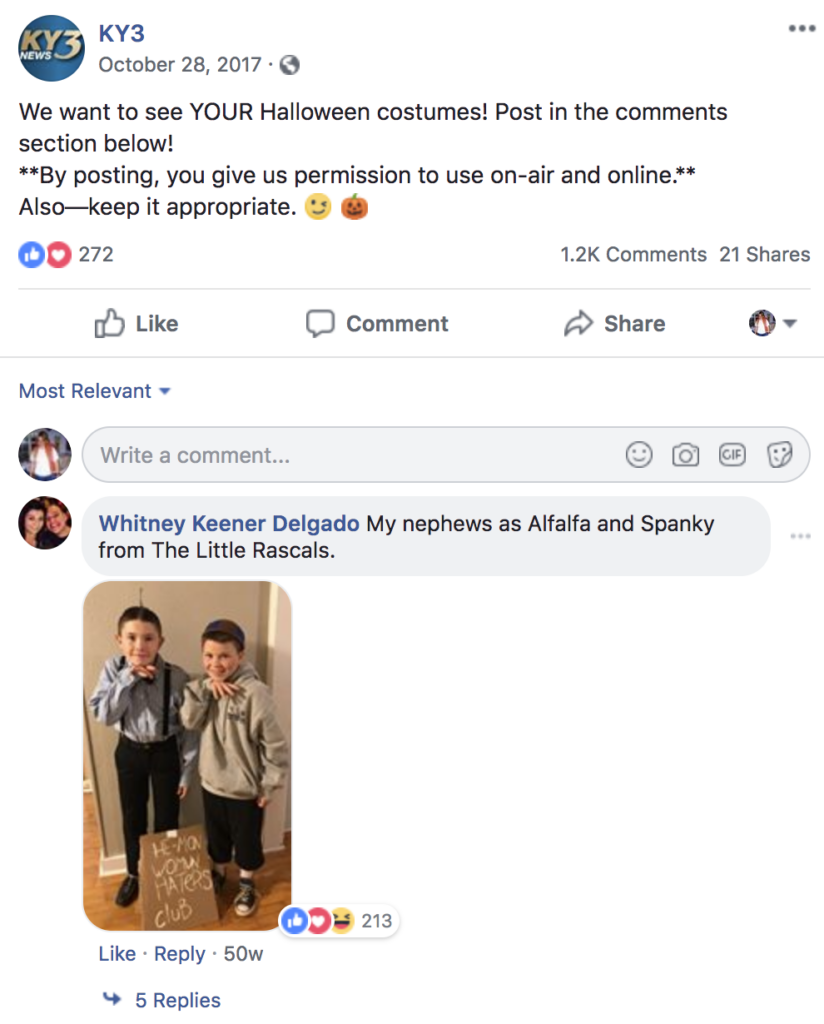 Hot Topics for Halloween
KOAA in Colorado Springs asked fans about when kids should hang up their Trick-or-Treat bags, grabbing tons of comments: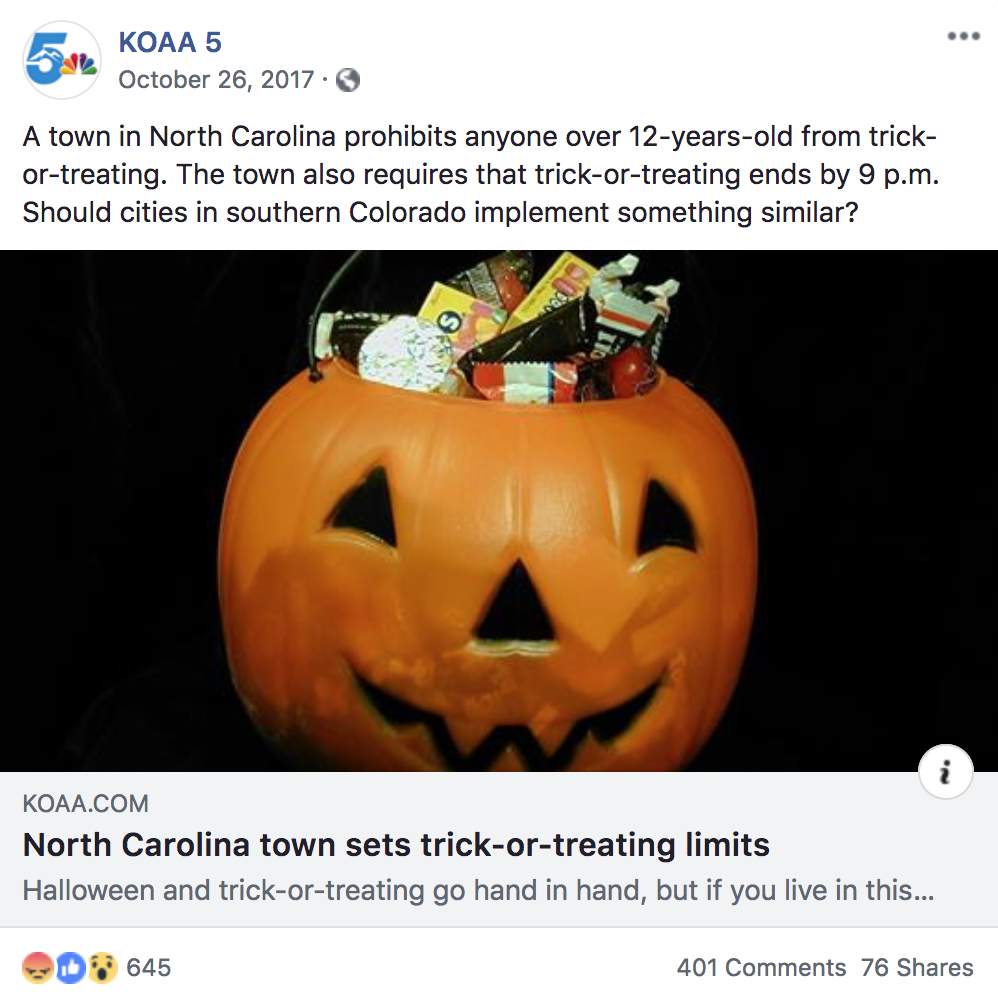 Meanwhile, KWTV had a little more fun with their fans, asking whether or not parents would fess up to stealing candy from their kids' stash.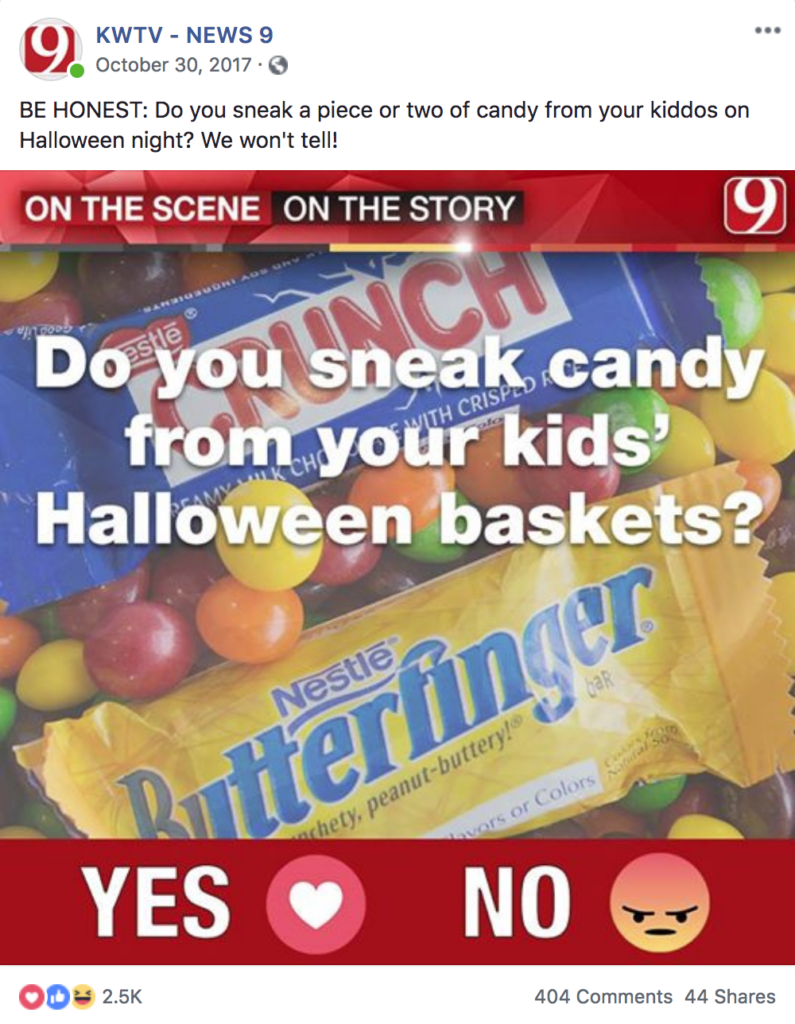 Pick Your Favorites
While emoji voting is a no-no on Facebook these days, you can still have fans weigh in with their favorite (and least favorite!) candy, their favorite Halloween movie, and of course their favorite costume of the bunch!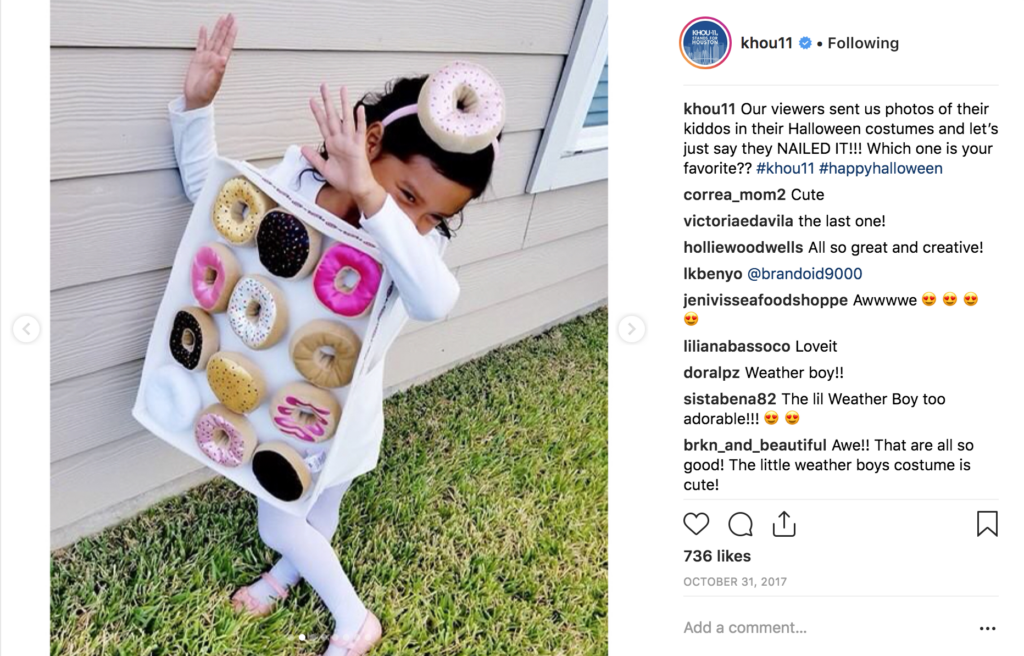 We love seeing what your newsroom is up to! If you've got a great Halloween post, drop us a line at support@socialnewsdesk.com. Happy Halloween!