As Hurricane Matthew rolls up the Atlantic coast, your audience is looking for timely updates on the storm. Right now, hundreds of newsrooms are relying on SND Dashboard to compile all those social media sources into a single screen filled with actionable, shareable storm content.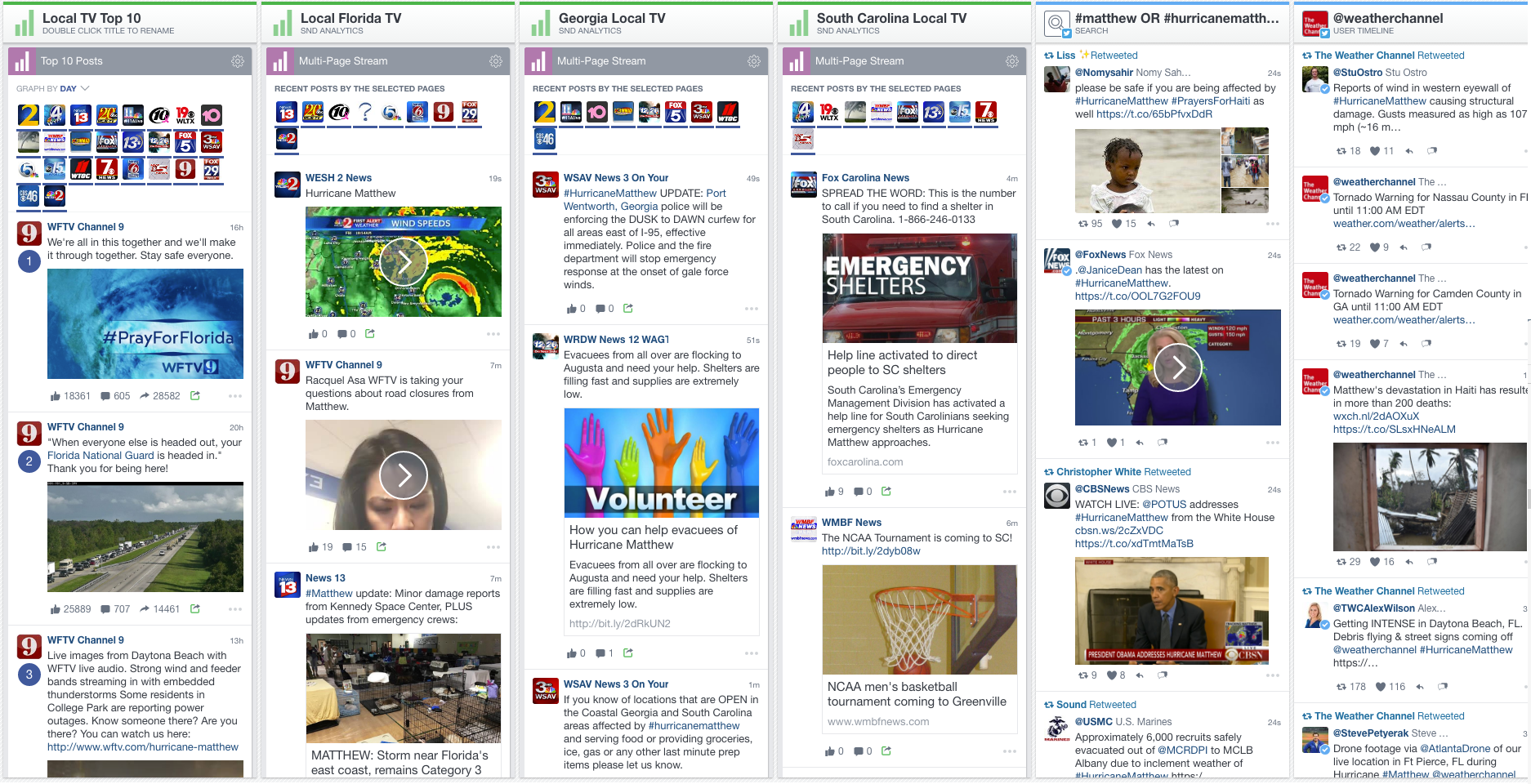 Twitter Streams
There are two main hashtags circulating for this event: #HurricaneMatthew and the character conservative #Matthew. I have set up a stream that feeds both by clicking Search in the top right corner of my Dashboard, choosing Twitter as my source, opening the Advanced Search and entering both hashtags as illustrated below.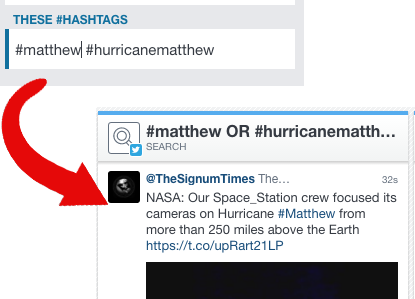 News Feeds
You'll notice that I have The Weather Channel's Twitter feed open as its own column. To conserve heads-up space, I have consolidated local TV news feeds by state: Florida, Georgia and South Carolina. From these SND Analytics Multi-Page Stream feeds I can keep an eye on how local affiliates in the affected zones are covering the damage. I can also easily pick and choose posts to add to my SND On Air playlists on the fly.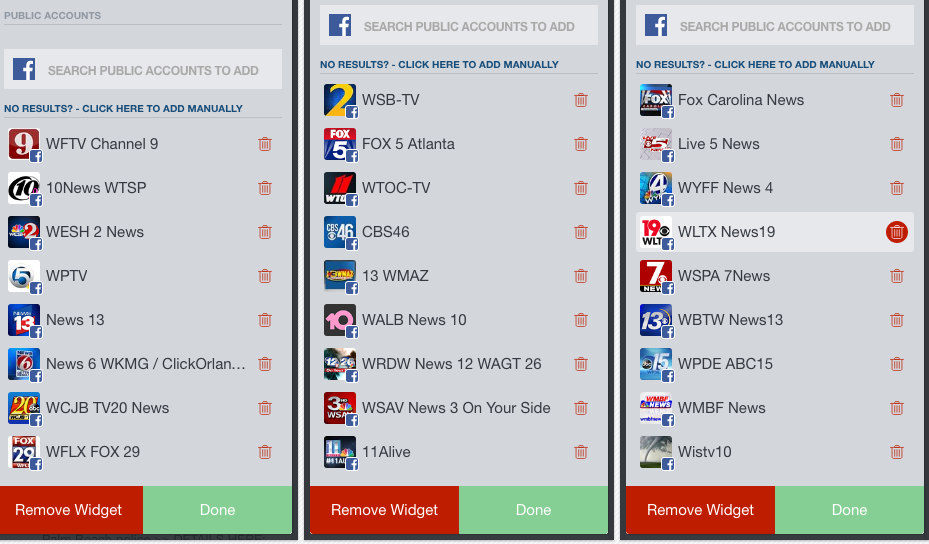 Top 10
I've also created a SND Analytics Top 10 feed that brings all three states' local coverage into one list. When choosing what posts to share to my own social media streams, I want to make sure I'm only sharing the best of the best. Sharing images and posts that already have the highest engagement should benefit by own organic reach as they should be the most interesting posts for my own local audience.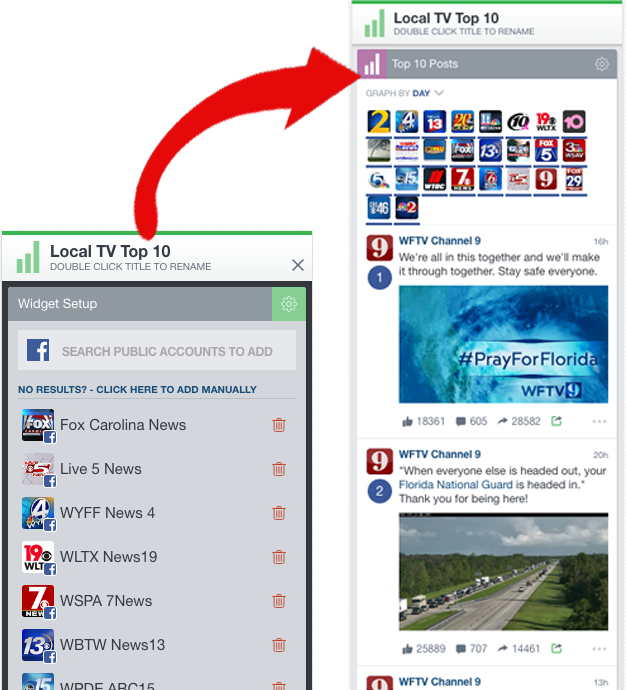 How are you using the SND Dashboard, SND Analytics Library and SND On Air to cover Hurricane Matthew? Tell me about it on Twitter or email us!