We're so close. We're almost there. #Election2016 is almost over and we can start coverage of #Election2020. (Kidding! …Sort of.) Are you prepared? Here are the top three ways that the SND Dashboard can help you cover the big day.
Quick Posts for quick results updates
Prepare Quick Post templates for all of the races in your market/state and just plug in the numbers as they come in. Read more about that right here.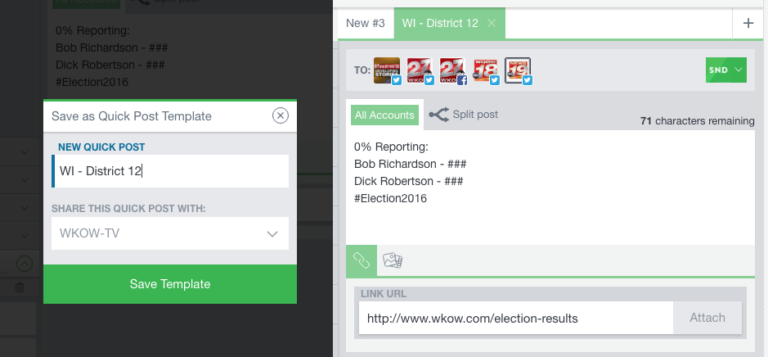 Monitor hashtags on your SND Dashboard
Load up some Twitter feeds on your SND Dashboard to monitor national election related hashtags, and the hashtags you're using to promote election news and results. You can add these Tweets straight to your SND On Air playlists from these feeds and put newsworthy social media content on TV in just a few minutes. We have more info about that here.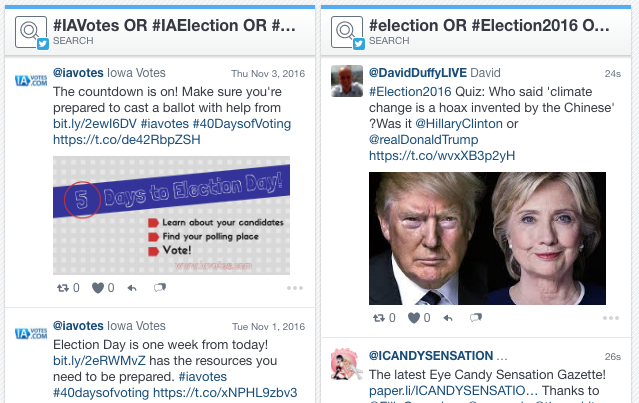 Monitor your Red Stream and Blue Stream
Using a SND Analytics Multi-Stream widget, you can run a chronological feed of what the candidates and their key surrogates are saying on Facebook. Keep these up and running for easy to find pull quotes from social media for use on SND On Air displays. Check out more about a Election Day 2016 "Master Control" right here.