Facebook is now rolling out a brand new security feature called Facebook Protect. This security measure is available to accounts that may be at a higher risk of hacking or malicious actors. In the past, Facebook Protect was available only to those in government or politics. However, starting in December 2021, the program rolled out to additional accounts – including journalists.
1/ We continue to roll out Facebook Protect (now in 50+ countries), our security program that includes mandatory 2FA for people who are most likely to be targeted by malicious hackers: activists, journalists, political campaigns, etc.

— Nathaniel Gleicher (@ngleicher) March 19, 2022
How to enable Facebook Protect
If you have received a notification or email from Meta to enable Facebook Protect, we recommend taking action immediately in order to continue to access your Facebook account and associated Pages.
Click in the top right of Facebook.
Click Settings & Privacy, then click Settings.
Click Security and Login.
Under Facebook Protect, click Get Started.
On the welcome screen, click Next.
On the Facebook Protect benefits screen, click Next.
Facebook will scan your account for potential vulnerabilities and make suggestions on what to fix as you turn on Facebook Protect. Common suggestions of what to fix include choosing a stronger password or enabling two-factor authentication.
Click Fix Now and follow the on-screen instructions to finish turning on Facebook Protect.
If you manage pages that are attached to Social News Desk, you should reattach the pages to ensure there are no interruptions to your publishing schedule.
What to do if you're locked out
Users who are eligible for Facebook Protect but did not have the feature enabled should have received an email or Facebook notification at the beginning of March advising them to turn on the feature. On Friday, March 18th, Facebook began locking accounts that did not meet the deadline.
If you have lost access to your Facebook account, you should be prompted to revisit your security features when you try to log in. You will need to enable two-factor authentication (2FA) and may be prompted to take additional actions to secure your account. Nathaniel Gleicher, head of security policy for Meta, acknowledged on Twitter that some users were having trouble getting back into their accounts on Friday, March 18th.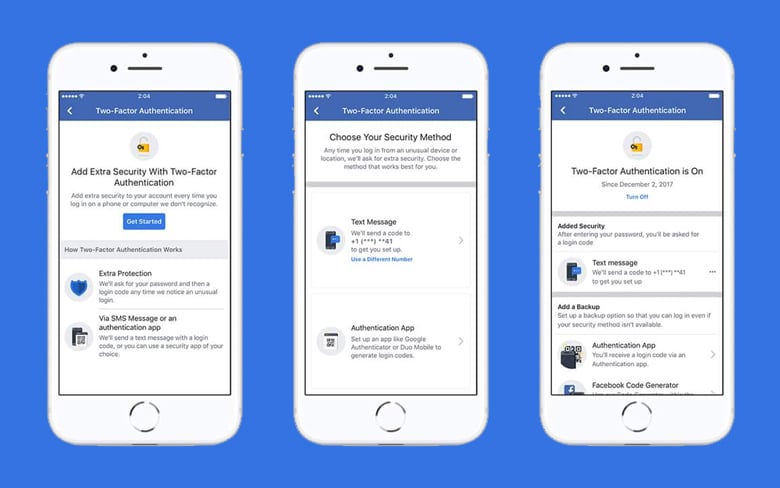 Secure your accounts now
Even if your account wasn't selected for Facebook Protect, it's still a good idea to give all of your social accounts a security checkup.
Take a few minutes to confirm that only necessary staff members have the appropriate permissions and access to the correct social media accounts. Social News Desk clients can do this easily, without having to give out passwords or new credentials. Need help setting it up? Reach out to our Client Success team.
Twitter recommends confirming the email address and phone number associated with your account, as well as enabling two-factor authentication (2FA). In addition, Twitter has a feature called password reset protection that prevents password changes that aren't authorized. If you want to use this feature, it's even more important to make sure that your email and phone number are correct.
Facebook also suggests using their two-factor authentication and login alert features to ensure that your account stays secure. If you do run into any account issue, get in touch with our team right away.