Most news-media publishers count Facebook as their number-one traffic referral source. So it's no wonder, the late-night announcement by Mark Zuckerberg has everyone feeling on edge. Change – of any sort – makes publishers nervous in this space. Why rock the boat, Zuck?! Well, consider this: In 2017, research company, EMarketer predicted the first ever drop in Facebook users – specifically teen users who are turning to SnapChat and Instagram instead. While a 3.4% drop in teen users may not give you alarm today, it's a trend Mark Zuckerberg wants to eliminate early. And believe it or not, this could ultimately be in the publisher's best interest too. After all, if there is no Facebook, it will drive exactly zero traffic to your website.
Zuckerberg has long said that on Facebook, Friends and Family come first. This latest announcement appears to be doubling down on that promise.
"I'm changing the goal I give our product teams from focusing on helping you find relevant content to helping you have more meaningful social interactions." – Mark Zuckerberg
Now, if you're the primary producer of said "relevant content," it's no wonder you're a little freaked out. Is "Content" being dethroned? Is there a new King in town?
What's Changing?
There are some basic tenets in the algorithm used to determine which posts show up on Facebook's News Feed and which do not. One of the simplest is the "weight" of the post – this is determined by numbers of Likes, Comments, Shares, Clicks or other Facebook engagements. And each interaction carries a different value – for example 1 share might be worth several likes and so on. No one really knows the formula. That is except Adam Mosseri, Facebook's Head of News Feed. He puts the change this way:
"These are posts that inspire back-and-forth discussion in the comments and posts that you might want to share and react to – whether that's a post from a friend seeking advice, a friend asking for recommendations for a trip, or a news article or video prompting lots of discussion." – Adam Mosseri, Facebook Head of News Feed
Mosseri's announcement came shortly after the one made by Zuckerberg. In it, he stresses that News Feed will prioritize posts that "spark conversations and meaningful interactions between people." The key seems to be a change in what defines a "meaningful social interaction" or MSI. BuzzFeed is going so far as to say "Comments" are the new "Shares." And that may be part of it. Simply put, if Facebook is prioritizing "conversations" — then Facebook is prioritizing comments, since that's where conversations happen. But make no mistake, it is never THAT simple. A few more examples of "meaningful social interactions" from Mosseri's post:
A person commenting on or liking another person's photo or status update
Multiple people or a Page replying to people's comments on an article or video posted by a publisher on Facebook
Someone sharing a video posted by a publisher along with their own commentary
A person reacting to a post from a news publisher that a friend has shared
A person sharing a link to an article over Messenger to start a conversation with a group of friends
So not only are comments important, but the conversation within them. And that's where publishers come in. News has always been controversial. And yes, there always are 2 sides to every story. If you can be the catalyst for the "meaningful social interaction" of both sides, then you've seemingly found the holy grail of Facebook News Feed. Especially if those interactions/comments are actually conversations between Friends.
What Can We Do?
Don't panic. We've been here before. And your content IS still king. But your posting style and KPIs are in for an overhaul:
Learn from your metrics. Take a close look at what posts are getting the most Reach, Viral Reach, Likes, and especially Shares & Comments. Do more of that.
Ask questions in the body of your post. It's one of the cornerstones of journalism, and one of the most important ways you can start a conversation with – and between – your fans and their friends.
Join the conversation. If your social media manager is the silent-type, think again. Mosseri specifically named "a Page replying to people's comments on an article" as one of Facebook's new MSI's or "Meaningful Social Interactions."
Post stories that people will share with their friends. Emotional stories tend to be shared more, according to a NewsWhip study. The most shared stories get more "love" and "haha" reactions overall.
Don't post engagement bait ("Comment below!", "Share with your friends!" etc). Facebook announced several weeks ago, and reiterated today, that posts that try to artificially inflate engagement or comments will continue to see their distribution fall.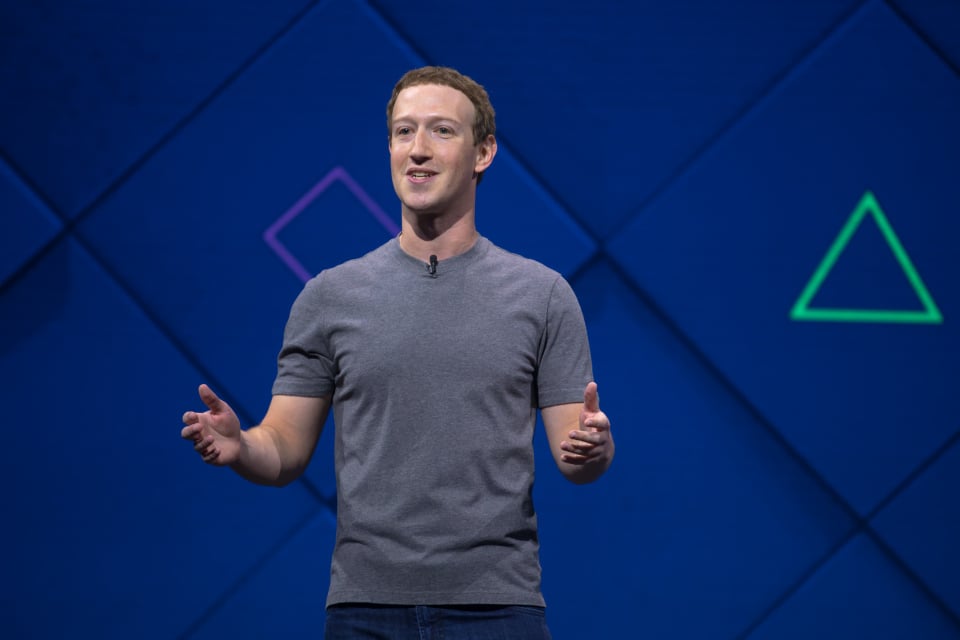 What's next?
Facebook's changes won't happen overnight. So time will tell how this truly impacts your web traffic and digital revenue. But Mosseri isn't sugar coating the possible fall out:
"Pages may see their reach, video watch time and referral traffic decrease. … The impact will vary from Page to Page, driven by factors including the type of content they produce and how people interact with it. Pages making posts that people generally don't react to or comment on could see the biggest decreases in distribution. Pages whose posts prompt conversations between friends will see less of an effect." – Adam Mosseri, Facebook Head of News Feed
That said, Zuckerberg is careful to emphasize that this is intended to be positive change in the long run, saying: "I believe that will be good for our community and our business over the long term too."
For our part, Team SND will be evaluating content from our partners and working to clarify more specific strategies to build and measure MSIs ("Meaningful Social Interactions"). Have questions? Get in touch with your SND Client Strategy specialist today.