January can be a tough time for a social media manager. The weather is terrible, vacations are over, and all that's left is to go back to work. That's why it made us so happy when we spotted this fun post on WSVN Miami's Facebook page today: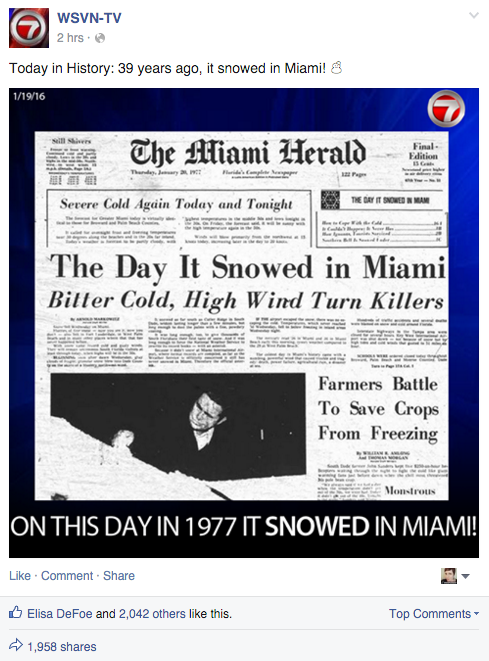 We loved the great throwback post – remembering a rare snow event in Miami, the snowman emoji, and the fact that it has more than 1,900 shares (and climbing). But what really caught our eye was the response from their sister station, WHDH in Boston – and how WSVN came back at them: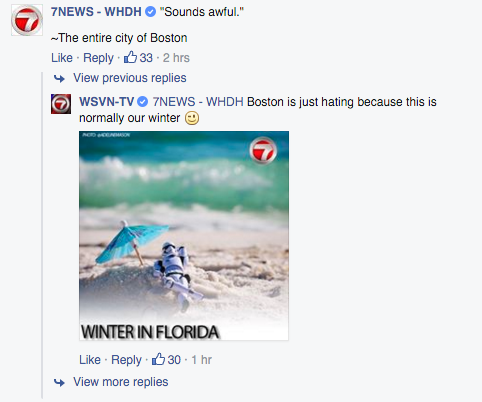 A friendly rivalry among sister stations warms our hearts, even in the dead of winter. Although… we're not sure who actually got burned here.