Now you can use SND's new Post Meta-Tagging feature to categorize, sort and filter your social media content. This is a clever way to identify sponsorable content franchises, reuse high-performing content or simply improve your social strategy within certain content verticals.
Use (and Reuse) Your Best Evergreen Content
One of the most clever uses of post mega-tagging is to categorize all "evergreen" posts. Then, when you need a little extra content, simply sort the Post Manager by Engagement or Reach for all posts with the "evergreen" tag. Pick from the best content and fill in some of the gaps across your social media accounts with great original content that you've published in the past.
You can even hone in on particular types of evergreen content with your tags – for instance, stories about consumer safety or severe weather preparedness. Identifying this content as you post it can help you down the road when you're looking for a particular story to fill a need. Use the Repost tool right from Post Manager as a shortcut to schedule or post the content.

Meta-Tagging for Monetization
Nearly every newsroom runs regular franchises – whether it's back-to-school, sports, weather coverage or special events in the community. With a little bit of data at your fingertips, these posts can become a quality, repeatable source of social media revenue.
By adding a relevant meta-tag to these posts, your sales team can pull a report from Post Manager showing how the group of posts performed. Your franchises could be as general as "sports" or as specific as "Friday Night Football."

Christmas Comes Once a Year (Every Year)
Meta-tagging can help with holiday coverage by making it simple to find stories around celebrations. The fact that so many holidays carry certain traditions means that this content is easy to re-purpose down the road as well! Take a few minutes to go through your archives from last year, identify a few posts that you might reuse this year, and be sure to tag new content as it's produced this holiday season.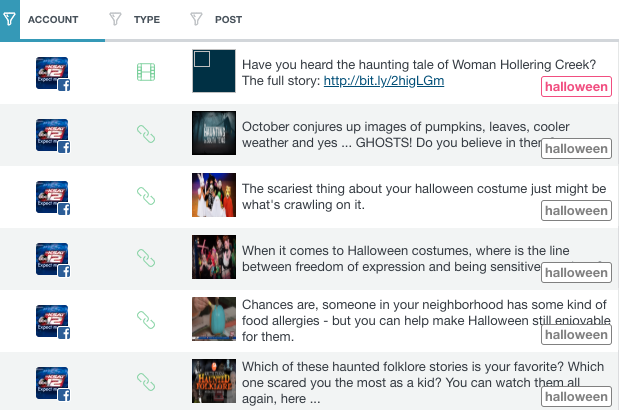 Track Your Verticals
Identifying content with meta-tags for particular content areas such as weather or sports can help you simplify reporting. Pulling regular reports and evaluating the best and worst content will help you learn what content tends to perform best with your newsroom's audience, and develop best practices (and things to avoid) in your coverage. While many social media managers in newsrooms tend to focus closely on news content, it's important not to ignore your weather and sports stories and how your audience interacts with that content. These areas can be a huge source of traffic and engagement, but only if you're regularly checking in on performance. If you have other people in the newsroom regularly charged with creating this content, this is a great place to start the conversation around what works well for your page.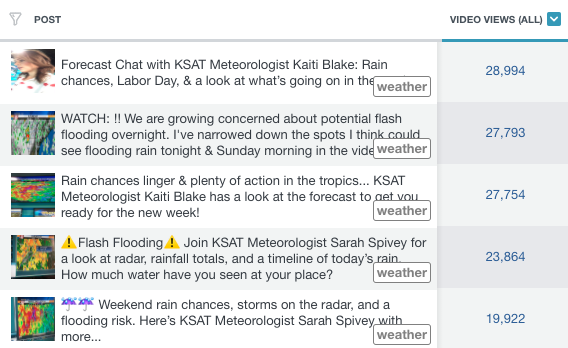 Identify Breaking News
Tagging your breaking news content can help you look at what went well and identify opportunities for improvement in future breaking news coverage. Pull a report from a particular date range for the "breaking" meta-tag, and use that information in debrief meetings to discuss social media coverage plans for future events.

Track Contests and Promotions
Do you run regular contests? Use meta-tagging to identify posts in support of those contests. You can easily report back to sponsors on the amount of content you've created to promote the contest across your social media channels, and even pull links to the posts themselves using the CSV Export feature in Post Manager.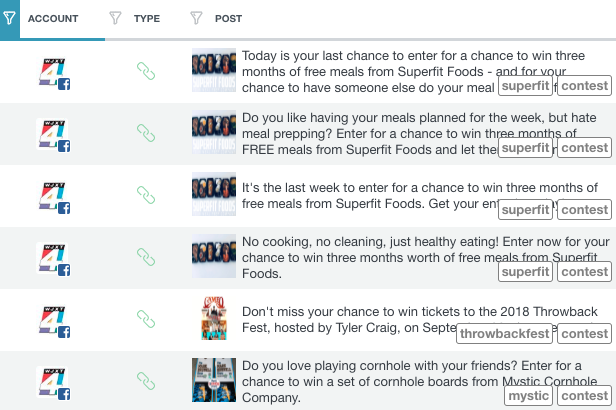 Ready to Get Started?
Using Post Meta-Tagging in Social News Desk is easy – just look for the box at the bottom of your post composer when creating content, or click on a post in Post Manager to add a tag after it's already been posted. Check out this simple guide or get in touch at support@socialnewsdesk.com.