The team at The Advocate and NOLA.com in Baton Rouge, LA isn't afraid of trying something new. They work hard to be a local-news team that breaks barriers and blazes new trails in digital news. It's one of many reasons they've made Facebook Messenger a core part of the newsroom's social strategy. Digital Director, Kyle Witfield says it just makes sense: "The ease of which you can reach people with Messenger has to be the biggest draw," Whitfield said. "You're already on a platform (Facebook) that people are familiar with. And I feel maybe you don't have to compete as much with other messages in an email inbox."
He's right. Data shows 50-80% of Facebook users open Messages from businesses. That's HUGE compared to the average email open rate. Plus, as a newsroom in Facebook's News Page Index, The Advocate/NOLA.com has access to the "Messenger Subscription Permission" which lets users sign up to receive an automatic daily digest of news from the Page each day.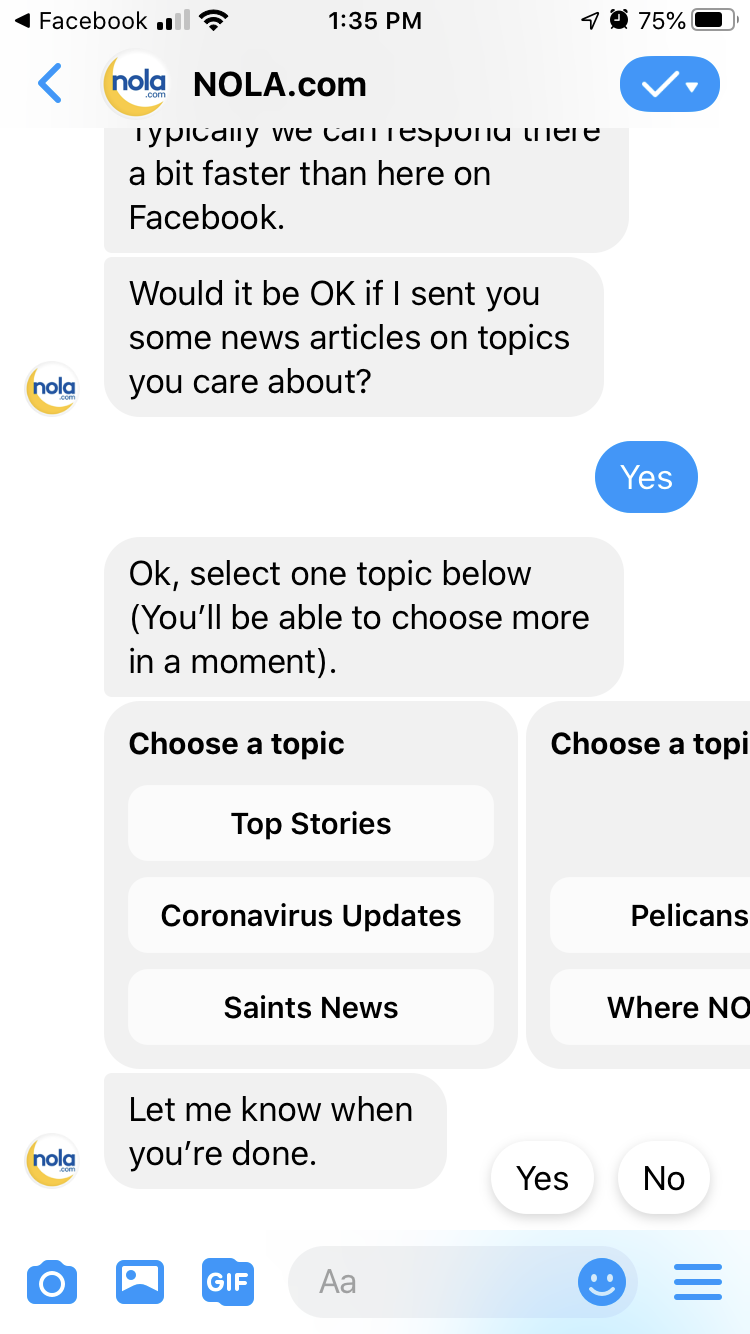 It's incredibly powerful. The Advocate has set it up so that any reader can tell them exactly which topics they care about, then – the newsroom can send that reader a handful of stories on those topics every day. And thanks to our technology at Social News Desk, it all happens automatically using RSS feeds from The Advocate's site.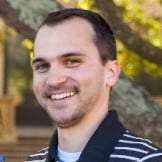 Whitfield is focused on using Messenger to build that one-on-one, personal connection with readers. But ultimately, it's about turning those readers into subscribers: "It has to be a much more important part of our acquisition strategies. We know Facebook users don't quite have the same loyalty as other channels – but that's OK. When you have the Facebook follower volume, you can have less than 1% of your base convert, and that would make a huge difference in digital subscriptions."
As more local newsrooms – both TV and newspaper – adopt this strategy and roll out Messenger support, Whitfield knows he's in a race to win as many Messenger subscribers as possible in his market. "SND has created some out-of-the-box promo videos we plan to post natively to explain to people how to subscribe to our Messenger," Whitfield said. "We'll probably do some photo posts on our own, too, to help explain the process." Social News Desk has also been working with Whitfield to test a new Messenger Replies feature which automatically sends an "invitation to subscribe" as a private message to every person who comments on the newsroom's Timeline on Facebook. We expect this to be a very effective way to increase Messenger subscribers quickly.
While Whitfield and The Advocate/NOLA.com are working on a number of ways to diversify web traffic sources and grow subscribers, he says Messenger is something he's extremely bullish about: "It's certainly one way to make sure readers get the stories we think are most important to them."
Would you like to learn more about how to set up your newsroom on Messenger? Contact us anytime!