Surely you've noticed by now that Facebook removed the ability to edit link previews on July 18th, 2017. It's part of the company's promise to crack down on "fake news." In Facebook's own words:
"Starting today non-publisher Pages will no longer be able to overwrite link metadata (i.e. headline, description, image) in the Graph API or in Page composer. This will help eliminate a channel that has been abused to post false news." – Facebook Media Blog
Ok, cool. Less "fake news" is better for the "real news" – but trust me when I say you weren't the only newsroom terrified at the thought of relying 100% on your og:tags for the link preview. We heard you, Facebook heard you. And, although it will take a little bit of work on your part…there is now a solution to allow Publishers to maintain the ability to edit link previews so long as you control both the Facebook Page and the website.
Here's how:
Login to Facebook as an admin of your newsroom's Facebook Page.
At the top of the newsroom's Facebook Page, click "Publishing Tools."
To the left, under "Posts," click "Link Ownership."
You'll then see details similar to these which walk you through the process.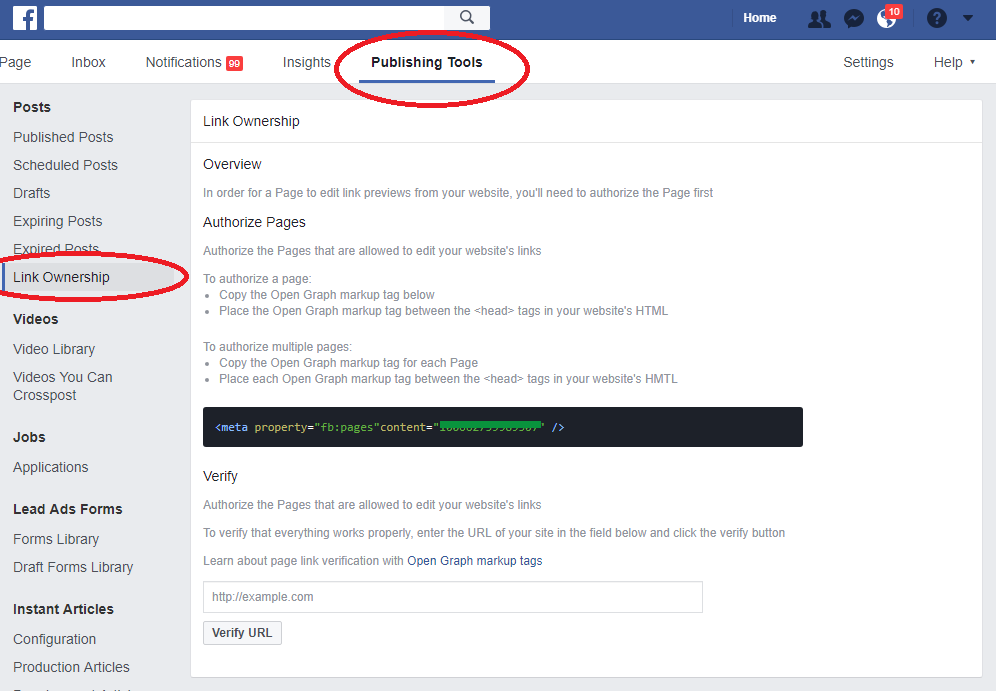 Steps are there to authorize multiple pages too. Just rinse and repeat.
What if I don't have access to that option?
If you follow the steps above and don't see the "Link Ownership" tab, then one of two things is happening. Either you aren't a Publisher and therefore will not ever see this option. Or you are a Publisher and Facebook just hasn't added this option to your page yet. We're working with them on a streamlined way for Publishers to request access – more to come on that.
Meantime, it's worth noting that thanks to our partnerships with Facebook, Social News Desk's applications have been temporarily exempted from the expiration of this feature. That's why – even if you haven't completed these steps yet – you can still edit link previews if you publish via Social News Desk today. However, this is just a temporary solution designed to give you time to complete the above steps. Ultimately, SND will work exactly the same way Facebook native does. Meaning only those Publishers who have "claimed link ownership" will be able to edit link previews via Social News Desk. So… get on it! Claim Link Ownership asap! And let us know if we can help!