We told you to standby for that Messenger Experience we're working on and now it's time to reveal the details!
Social News Desk is NOW testing a solution that will allow you to customize and privately connect with your audience using Messenger. The SND Messenger solution is easy to set up, manage and deploy to any local newsroom's Facebook page. And here's what will make it an easy decision – this feature is part of your existing SND Dashboard at no additional cost.
Getting Started
First, you'll need to get your Facebook Page ready to deploy a Messenger experience. It requires approval for Messenger's "Subscription Messaging" permission. Once turned on, this permission allows your Page to send non-promotional messages on a recurring basis to people that opt-in to receive content.
How to Apply
Anyone with admin access to your Facebook Page will be able to visit the "Messenger Platform" section under Settings (visual below). This is where you can begin the process of requesting access to the "Subscription Messaging" permission.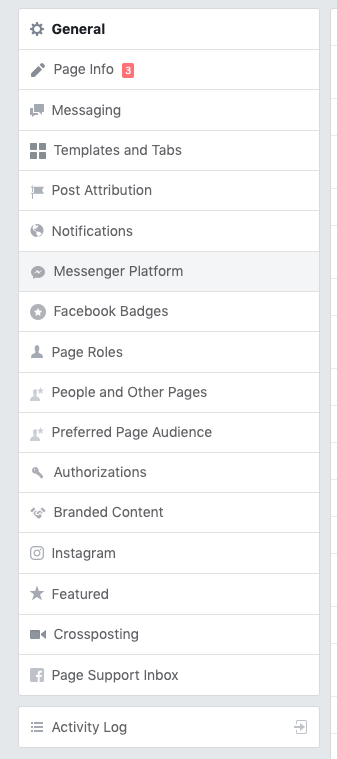 Once inside the "Messenger Platform" section, you will see the "Advanced Messaging Features" section. Click "Request" next to "Subscription Messaging." You will then see the below pop-up. Choose "News."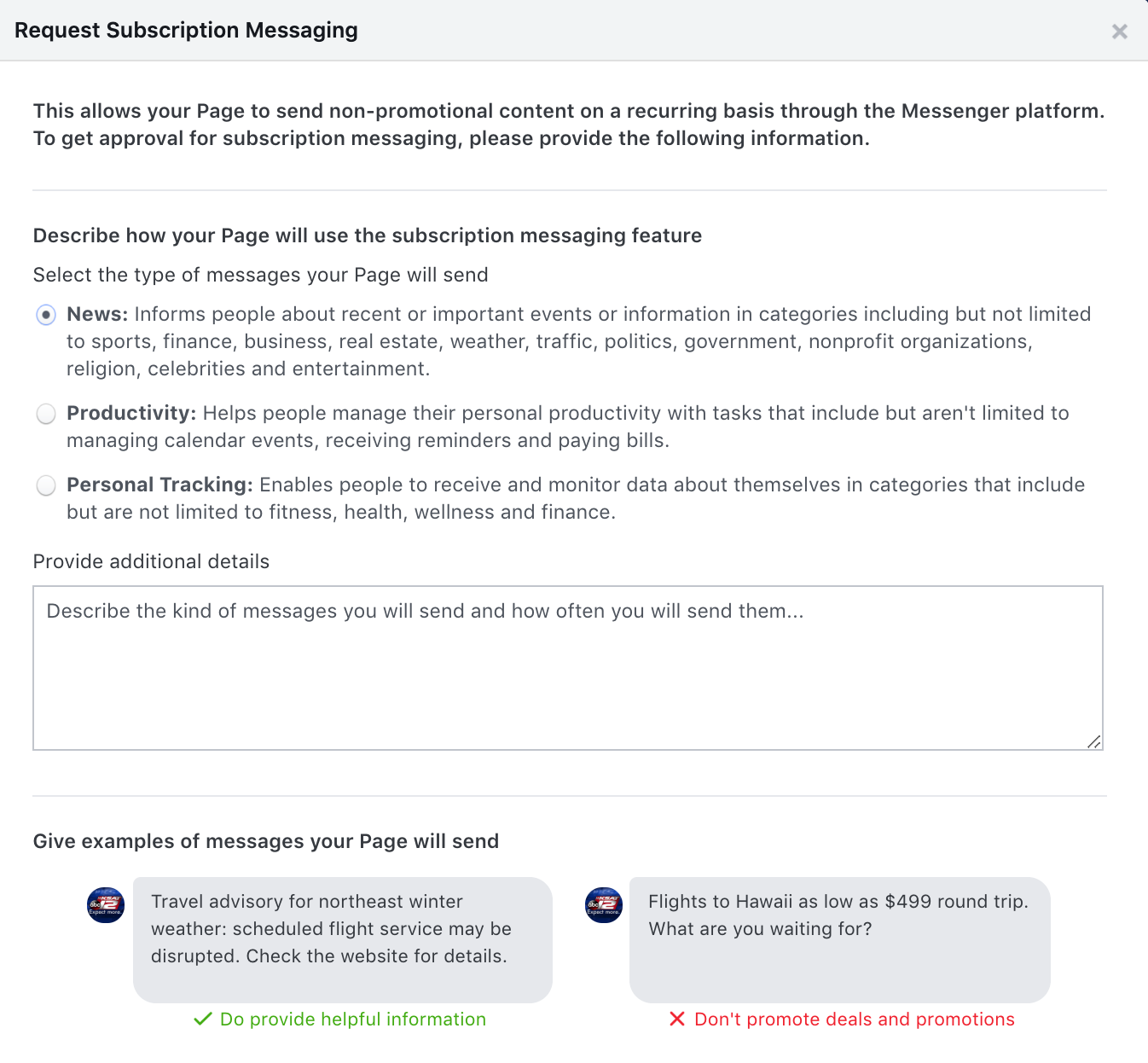 Next Step: Social News Desk clients looking to deploy our Messenger solution should enter the following details in the "additional details" section (seriously, just copy and paste): "We are a trusted local news source working with Social News Desk who is a Facebook Marketing Partner and Local News Partner. Our messages will inform people about recent and important information, local weather, local traffic and local/community news they need to know. "
Then, you'll need to include at least two examples. These examples should be local headlines from your news website. Do not include the story URL. Add these examples and choose "Save Draft."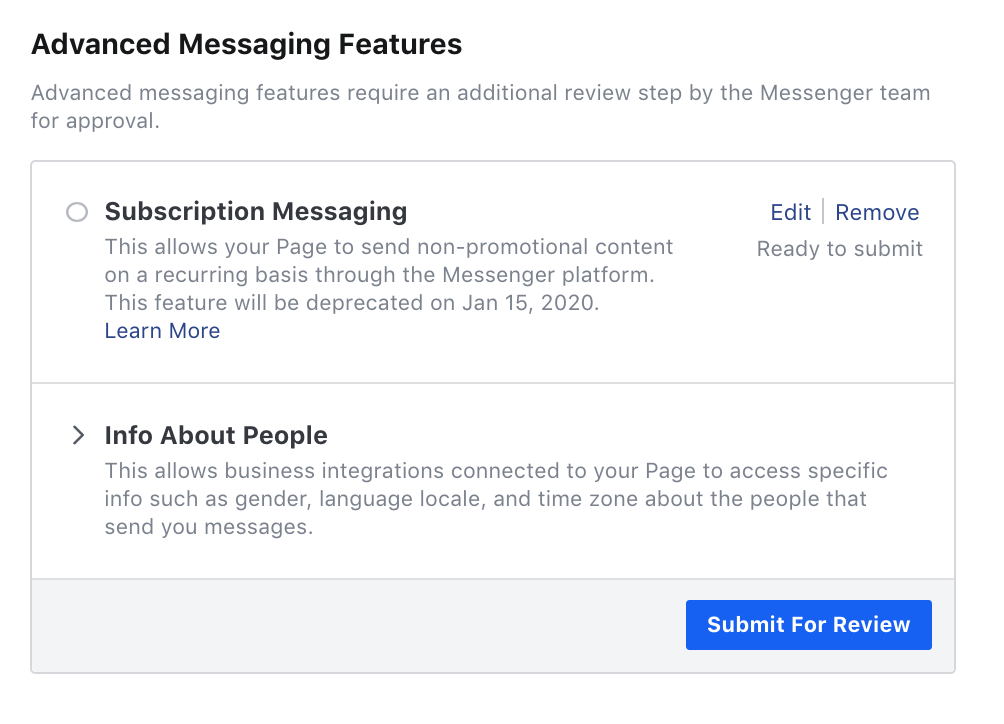 You will have an opportunity to edit your request before submitting. Once ready, choose "Submit for Review." Once your request is received, the process can take up to 5 business days. You can visit the "Advanced Messaging Features" section to see if your request has been approved or not.
What's Next?
Currently, only the SND Test Drive Team has access to the Messenger Experience inside SND. They will be spending the next few weeks testing and providing feedback so the feature is in tip top shape once it hits your Dashboard. But, we suggest getting your pages ready NOW so that when this feature is ready for wide roll-out, you're ready too.
Questions about the Messenger Experience? Reach out to your Client Success Manager at support@socialnewsdesk.com