Curating and broadcasting social content has never been faster and easier! The new SND On Air allows you to get social content on air in THREE easy steps.
I. Curate content (Playlists)
Search and curate social content from Facebook, Twitter, Instagram, Reddit, YouTube, even your own website (others too!). Is the light bulb going off?

Quickly add content using the new drag and drop feature! You can still add content to your playlists like you've always done using the "Add to On Air" button in the post menu, or by manually adding content using the URL (see the large + button?). Learn more about how to add content to a playlist.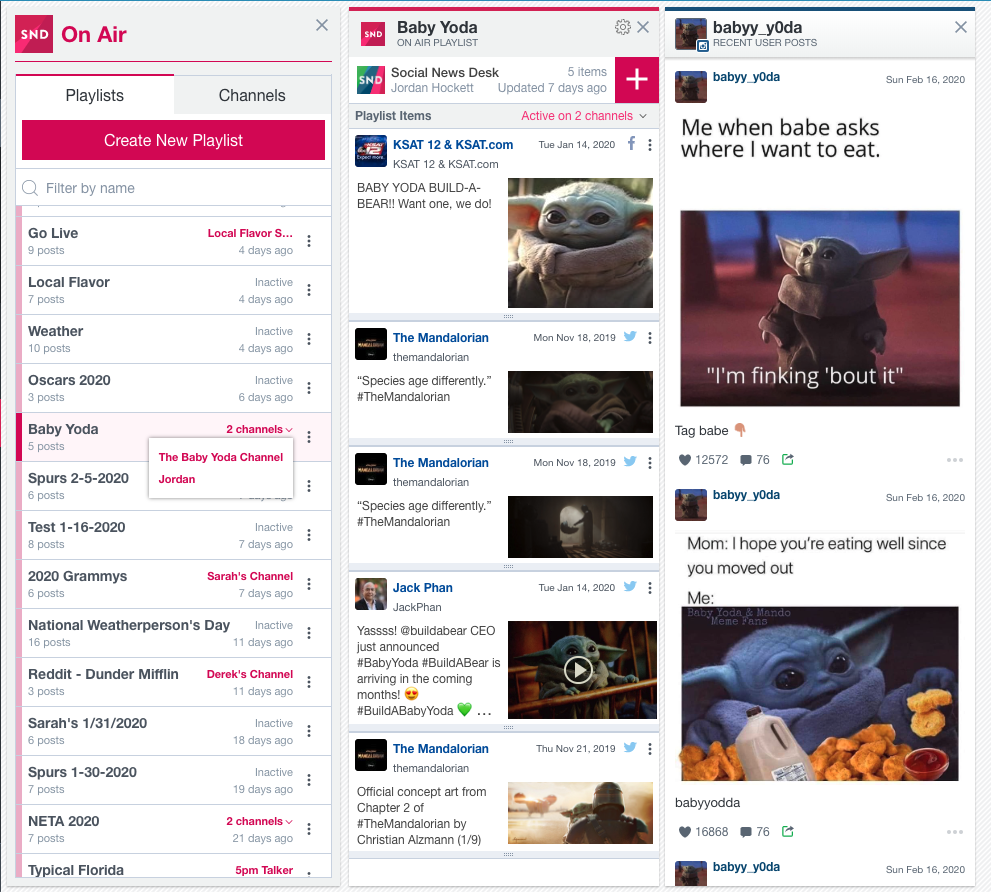 You can also modify or mask post content. Learn how to edit text, hide names and avatars, and more here.
II. Style Content (Templates)
Style your playlist by creating layout templates with your own backgrounds to match your graphics packages. Once you create a template, anyone on your team can quickly pair it with a playlist to get it on air.

There are so many options for customizing your templates! Check out the elements you have control over or visit our Template Style Guide.
Layout: various vertical and horizontal layouts
Post Styles: how the social posts are styled
Background: use a green screen or upload your own
Backplate: none, transparent, or upload your own
Fonts: Helvetica, Helvetica Neue, Source Sans Pro and Gotham (note: some require a broadcast license)
Animations: set the auto-rotation speed
Overlays (optional): upload sponsor logos or banner ads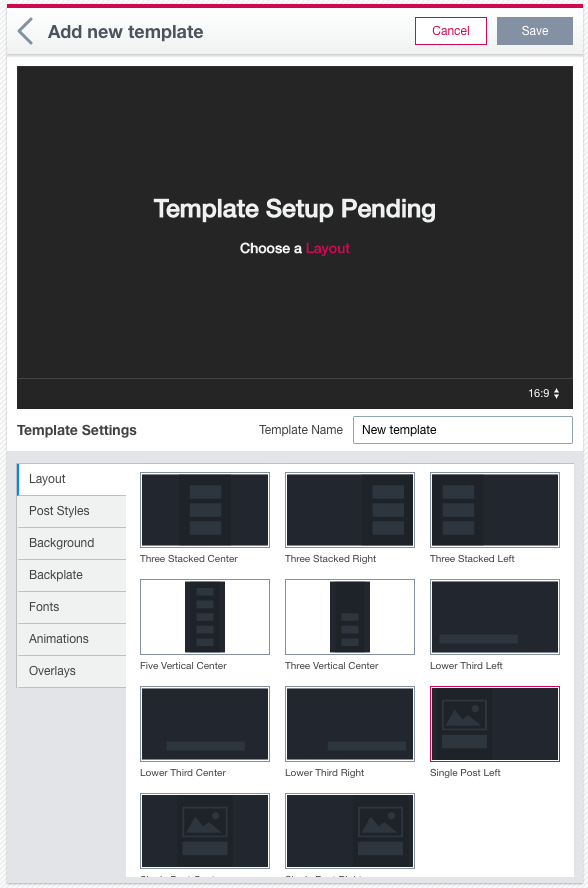 III. Go Live! (Channels)

A channel is the output (via URL) you'll provide to your production or studio team in order to display your playlist on air. You can display any playlist on any channel. Each producer can have their own, or you can even have a display for the newsroom or lobby!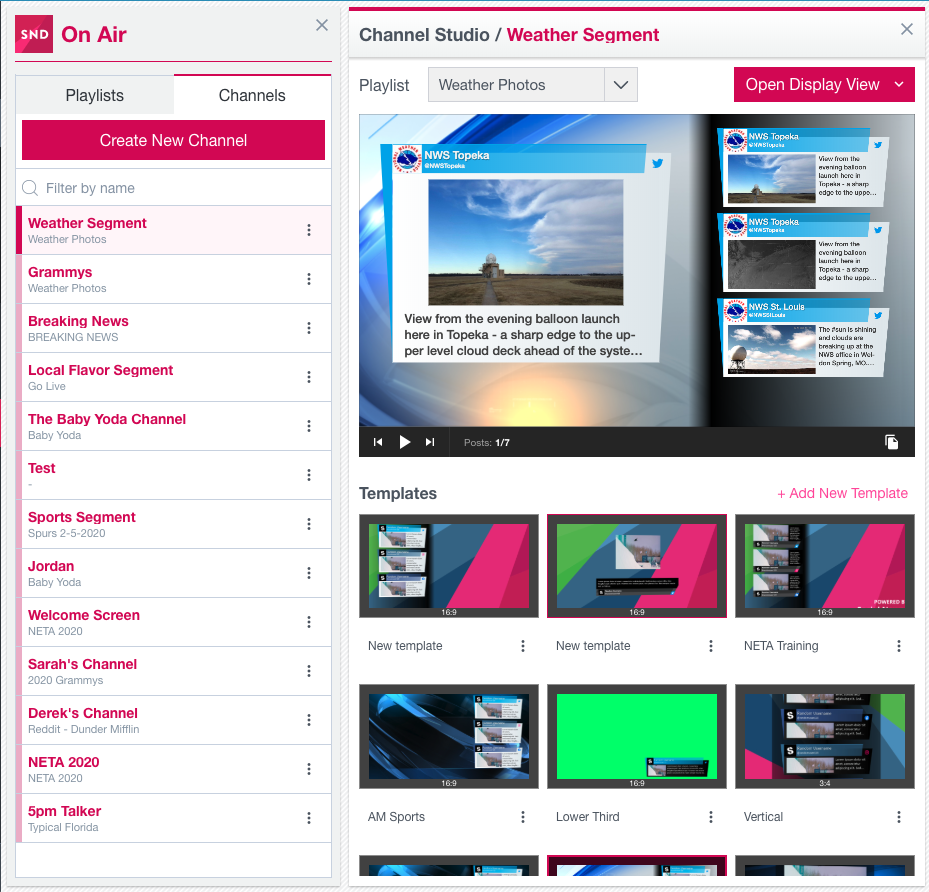 It's really that quick and simple!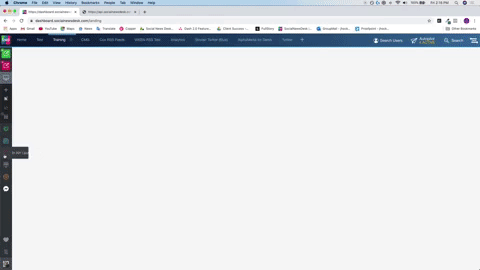 SND TIP: Create your breaking news and weather templates in advance so when the time comes, just create a playlist and its ready to go for your broadcasts in a snap!
For assistance or to learn more about SND On Air, check out the SND On Air Knowledge Base or reach out to us at support@socialnewsdesk.com.