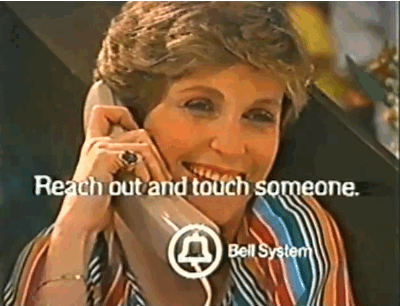 Remember those old phone company commercials? They invited us to "reach out and touch someone" through long-distance calls, bringing us closer to our friends and loved ones. (If you want a blast from the past, check out this video!)
The world has gotten a lot smaller now thanks to social media, but newsrooms are still fighting to reach their fans. And Facebook has made it clear that posts that get people talking are the best way to reach more of your audience.
"Page posts that generate conversation between people will show higher in News Feed."
— Facebook News Feed FYI: Bringing People Closer Together
Ask a Question
The easiest way to keep your fans in touch is to ask questions, whether it's in the text of your post or in your comments section. Just asking a simple, open-ended question compels fans to weigh in on the story! SND's Scheduled Interactions tool makes it easy to set up a question to launch the conversation in your comments, without the need to keep revisiting the post. Just schedule the question along with your content, then move on to the next story you're working on.
Best of all, comments from pages appear at the top of the comments feed on stories, making it easy for users to see your questions and respond accordingly.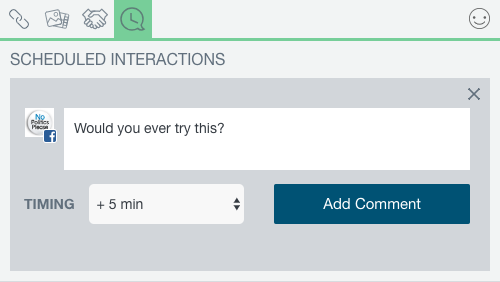 Don't Forget to Share
Sharing content across several of your pages can also help you reach a wider audience with your content. Use the Share feature in SND Dashboard or the Scheduled Share tool to amplify your story across more pages. Pro tip: wait a few minutes for your initial post to start gathering reach, then schedule the share so your post can get good momentum.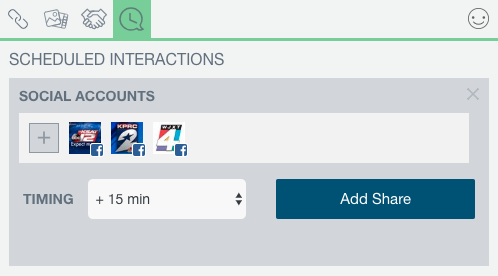 Don't Bait Your Fans
Keep in mind that Facebook prioritizes organic conversations, but punishes engagement bait. This can come in the form of asking users to "comment below," "tag a friend," or "react" to a story. Make sure you're asking thoughtful questions that promote quality answers, and you'll see your audience join in the conversation.
Have questions? Reach out and touch someone from #TeamSND!