Update: Things change quickly! As of July 26th, All vertical videos that are less than 15 minutes will be published as Reels. Only videos between 5-90 seconds will appear in the Reels tab. You no longer have to specify 'also publish as Reel.' It happens automatically.
Adding Reels to your Instagram account just got easier! Instagram Reels are now available in the SND Dashboard. And as with any social media content creation in SND, you'll have the chance to post the Reel right away or schedule it for later.
So how do you get started using Instagram Reels in SND Dashboard? Select your Instagram account(s), add your video and then publish it. It will automatically post as a Reel. It's the same workflow you're used to which keeps it simple.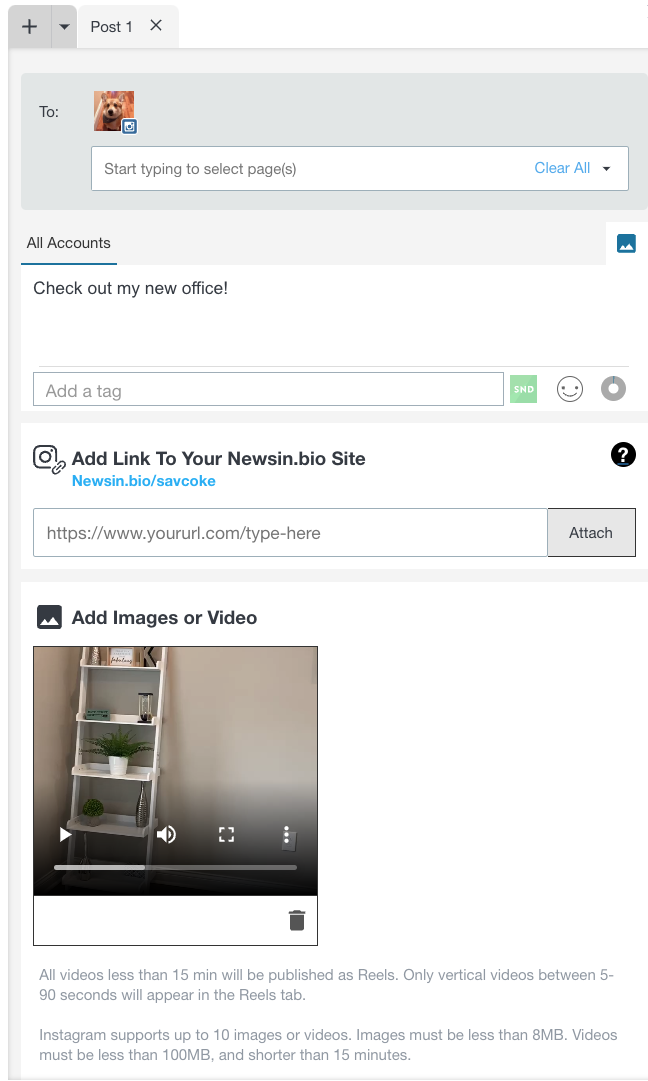 We wouldn't be SND without providing a best practice or two! We suggest getting aggressive with Reels because they're definitely a priority for Meta. The current emphasis is on Content Creators and the content being surfaced is Reels.
Instagram (and SND) also recommend you keep your videos short (less than a minute, please) and vertical (9:16). All videos that are less than 15 minutes will automatically be published as a Reel.

Reach us at support@socialnewsdesk.com with any questions!