This week TVNewsCheck presented the inaugural "Social Media Excellence Awards" for both talent and TV Stations at their annual NewsTECHForum in New York City. As the presenting data partners for the awards, we pulled all the data that helped determine the top performers and got a look at some fantastic social media work.
The winners of the Station-level awards were WTVT (Fox O&O, Tampa, FL – Large Market) and KCCI (Hearst, Des Moines, IA – Small-Medium Market). For talent, Kristen Hampton (Raycom Media, Charlotte, N.C.) took home top honors for talent, and Josh Johnson (WSFA, Raycom, Montgomery, AL) took home the "Innovator Award," which honors the most remarkable achievement on the platform by an individual, news brand or station group.
Once the nominees were named and the judges weighed in, I took the opportunity to look over some of the content these pages were posting. It's clear why the nominees are so good at what they do. This post will focus on talent pages, as we often receive questions from clients pertaining to success for talent on Facebook.
TIP #1: Be You!
Let's be real here… On-air personas and real-life personas aren't always the same. You may be a goofy, happy-go-lucky person who likes to practice mixed martial arts on the weekends. That's not really something that would come through as you're out covering the city's first homicide of 2019, is it? When the camera turns off, and the producer tells you you're clear in your IFB, the on-air persona turns off, right? When you switch off the computer in the newsroom after posting your web story at the end of your shift, what do you do? Where do you go. What makes you happy. What do you consider "fun"? This is probably the biggest thing many miss out on, and as such, will likely be the longest tip.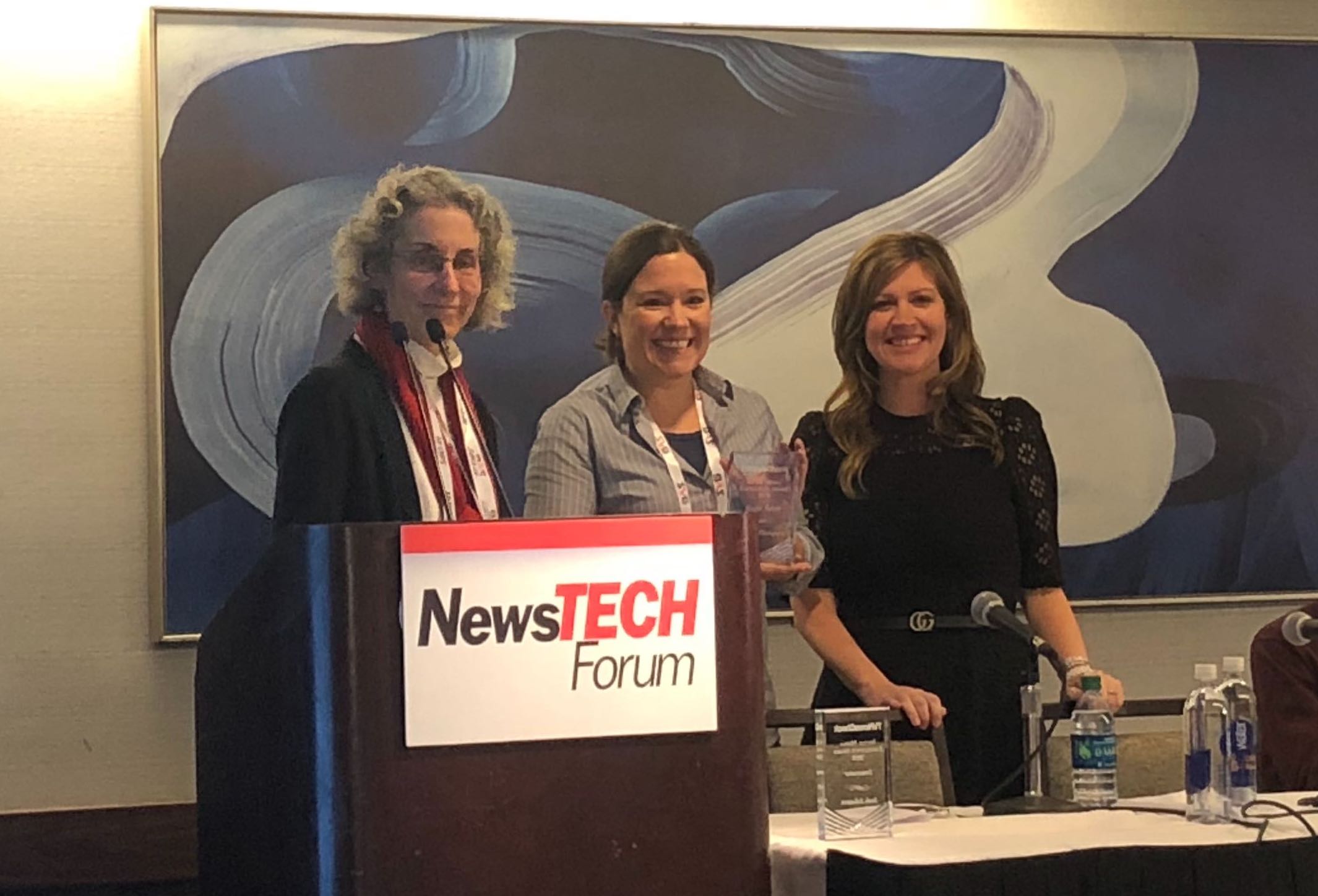 Let's look at TVNewsCheck Social Media Excellence award winner Kristen Hampton (Raycom Media) as a great example of "Be You!" On air, she's fun-loving and tells the stories with passion and seriousness (when necessary). When you see her "off of TV" and on her Facebook page, it's refreshing. I don't live in Charlotte, N.C., but I can tell you for certain, if I ever visit, you better believe I'll be turning on WBTV to watch when Kristen is on air! Why? Because she makes me laugh. I can relate to her. When people can relate to the talent, the more they're going to rely on them to get their news.
Kristen told TVNewsCheck, "In news, you have a public face. You can let a little of your personality show, but not too much because you still want to be a credible source for news and information. When I started doing my Facebook Lives, I started acting like myself and people seem to like it. So, my Facebook persona is 100% me. And that's what I think is so cool because I think I'm kind of obnoxious. But it's funny that people see the real side of me and they like it."
You bet they like it. In fact, people like it so much… Kristen has more than 125,000 more likes on her Facebook page (558k) than her employer, WBTV (431k)! What's not to love? Her Facebook live videos are hysterical, real and actually quite informative! What does she do? She reviews products in her "carfice" (car-office). It's garnered national attention. Here's her announcement regarding being invited to the Pickler & Ben show, in which she tries to get ready for the appearance by cutting her hair with a product that is supposed to help you do so:
https://www.facebook.com/KristenHamptonWBTV/videos/2142607372472779
TIP #2: CONNECT
Not everyone can do product reviews in their "carfice". Something everyone can do, though, is connect with their audience. If you noticed in Kristen's video above, she interacts with the live audience regularly. Another great example of this is WKRC's Bob Herzog and his "Wake-Up, Make-Up" videos every morning.
Is it just about video? No. Live video is a great way to connect with an audience, but you can do so with photos as well. It's your day off, and you're enjoying a hobby… Share a quick photo on your page and ask, "What am I doing today?" Or tell the audience what you're enjoying and why you enjoy doing it. You may find a whole slew of people who enjoy the same thing(s) and are interested in seeing more.
Find what works and stick with it. If something doesn't work one day, don't stop… Keep trying. Give whatever it is you're trying to do 2-3 weeks of consistency and see if it picks up. Consistency is key to developing an audience.
TIP #3: INFORM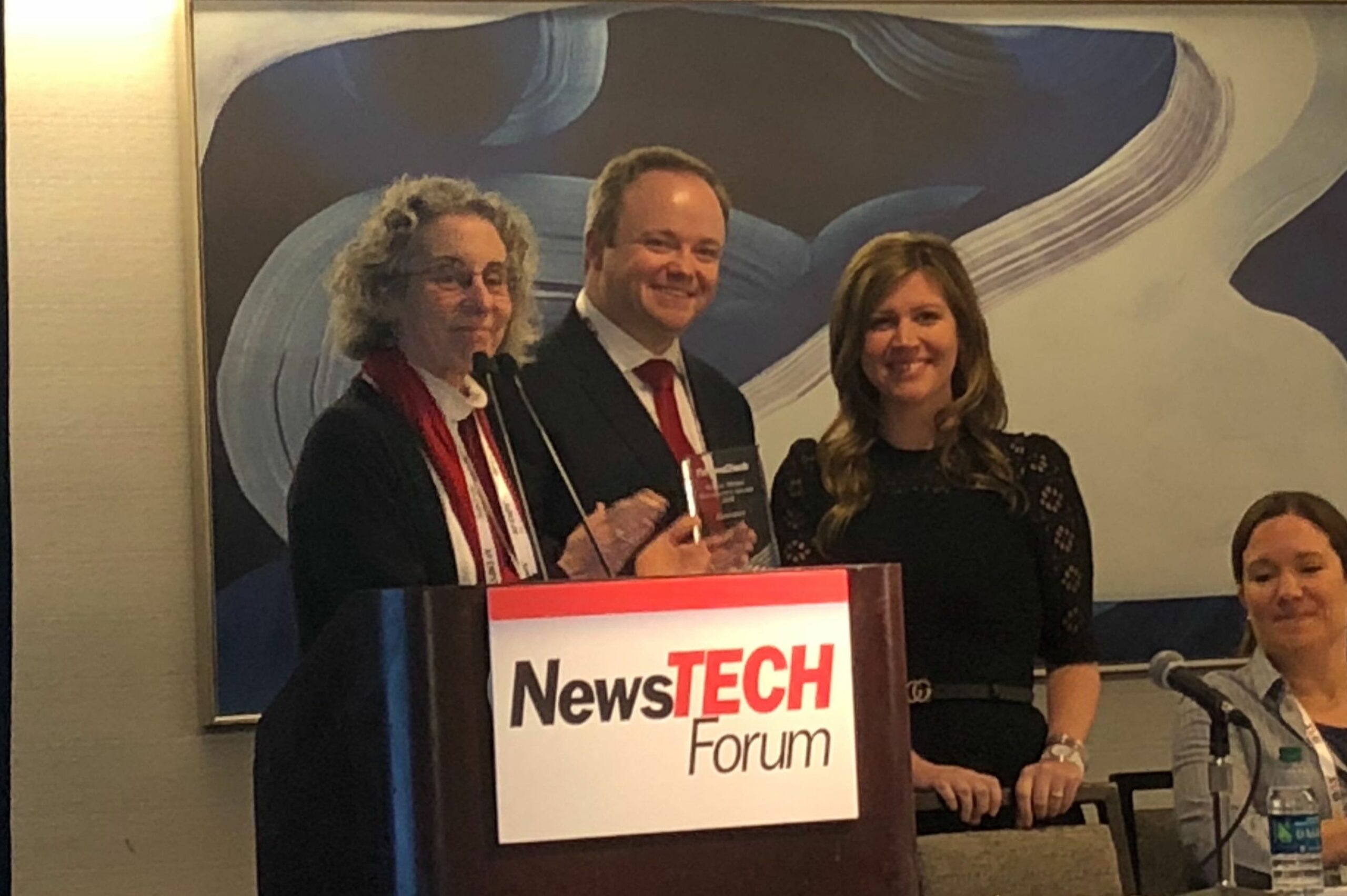 One of the most important things you can do with your public presence on Facebook and on air, is to inform the public of what's going on. This is where Josh Johnson really excels. As a meteorologist in a severe weather-heavy area, his page is the go-to in the market to get as much information as possible to stay safe, along with other pertinent news-related content, and some of the things he enjoys outside of the station.
https://www.facebook.com/JoshJohnsonWSFA/videos/659884424412467/
One of the things Josh Johnson did which earned him the Innovator Award honor was his work after hurricane Michael ravaged the Gulf Coast. Using a combination of aerial photos that were taken Johnson took to Facebook live and coordinated with sister Raycom stations to get the word out about the status of thousands of evacuees homes. During the Facebook Live (above), he encouraged viewers to comment with their address and he would type it in and move the map so people could understand a little bit more about the status of their homes and neighborhoods.
Entertaining folks is one thing, but informing them is also just as important. So, I don't want you to lose sight of a key element of your social presence. If you find something that's fun and entertaining, and it works, great! Be sure, however, to not fall into the trap of "This hard news story is 'off-brand' for my Facebook page."
WRAP IT UP
Overall, being successful on Facebook takes time. It takes a concerted effort to connect with and inform an audience while being you. You have to think about that audience as much as you think about your TV audience. Ask yourself how the story you're working on today will impact the community. Once you've completed the story how can you get the community's feedback on the story? These are great ways to connect with your audience and better understand them. Communicate back with them. Let them know that you value their opinion and the fact they're willing to come to your page to get information!
Share your stories, your passions and interests, don't be afraid to let you be you, and you'll be surprised at what success you'll find! Speaking of success… Our next post will cover what our NewsTECHForum award winners have to say about measuring said success!