Forget about Facebook Page Likes … it's all about 'Messenger Contacts' these days. The race is on in local news to build an audience on Messenger. Unlike Page Likes, Messenger Contacts provide a direct, private communication opportunity between the audience and the newsroom. Messenger allows people to receive daily news updates and breaking news alerts about the topics they care about most – directly from the newsroom, with no algorithms to worry about. So it's no wonder local news is jumping at the chance to have the BIGGEST Messenger audience in their market.
Setting up Messenger is simple. Thanks to new technology released by Social News Desk. But how do you get your audience to "Connect on Messenger?" The simple answer is… Promote! Here's how:
1. Replace "Like Us" with "Connect with Us"
Think of Messenger "Contacts" as the new "Facebook Likes." Anywhere you'd ask for Likes – ask for Contacts instead. We all know the value of one new LIKE is pretty small compared to your overall audience these days. So why not flip the script? Instead of "LIKE US ON FACEBOOK" … say "CONNECT WITH US ON MESSENGER."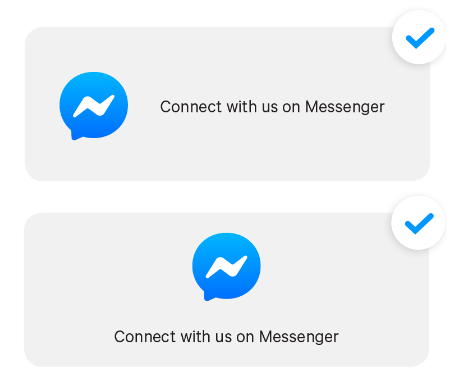 You can make this change anywhere you have a "Like Us" button. Just replace it with a "Connect with Us" button instead… your website, apps, contests, newsletters. You name it. And have it link through to your newsroom's Messenger chat. Facebook makes the graphic assets easy to download here.
2. Message Me Link (m.me)
So, how exactly do you link to your newsroom's Messenger experience? Simple. Every Facebook Page has a direct m.me link that allows users to send your page a message via either the Messenger App on their mobile device, or in their browser. The link is just "m.me/[Facebook Page Handle]".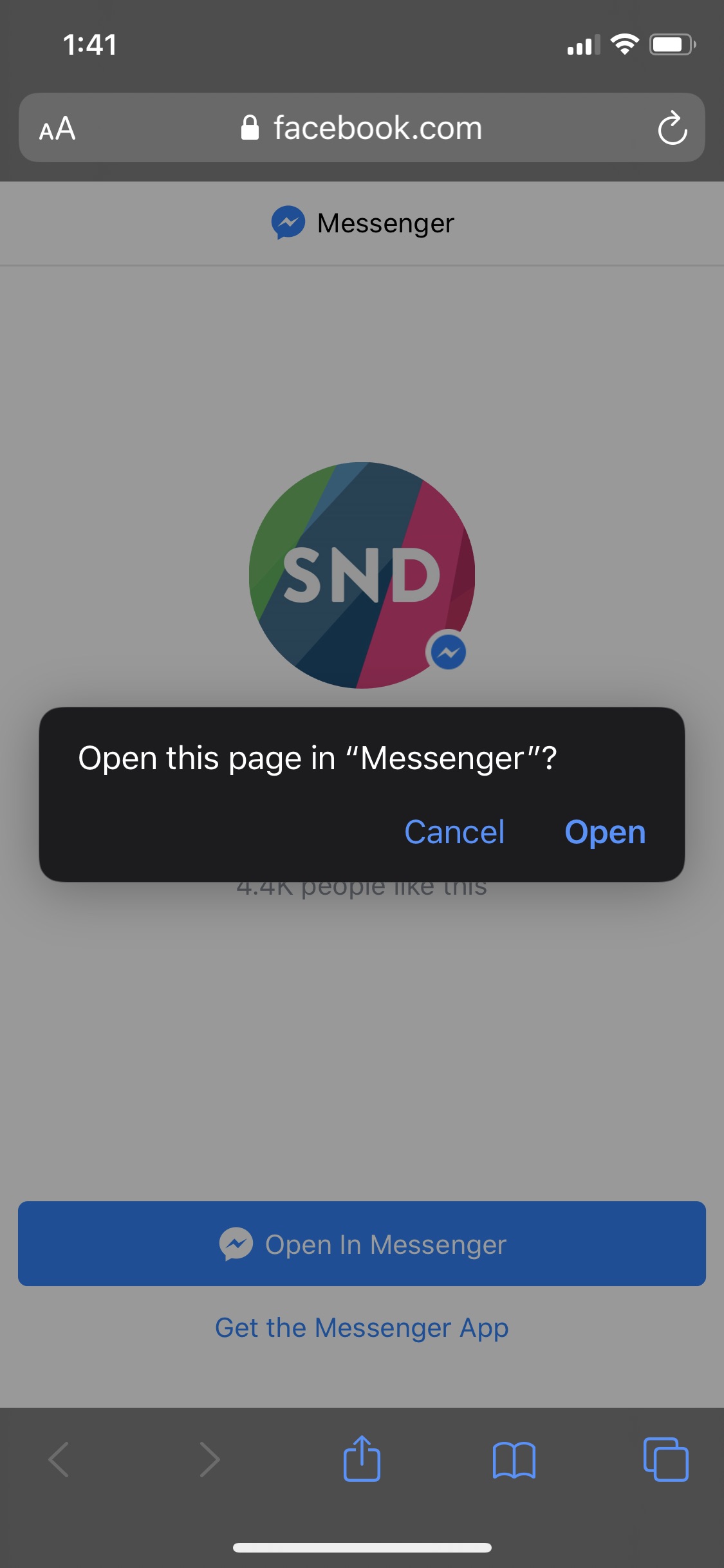 Getting this link is really easy. Simply go to your Facebook Page, and change the "Facebook.com" to "m.me". Test it, then copy that down and use it as a click-through link for banner ads on your website, promotional videos on Facebook, etc.
3. On-Air Promotions
If you're a TV station, get your promotions team on-board and put together a great promo to air during newscasts or programming. Like this great promotional video from KSAT-TV in San Antonio, TX.
4. Social Video Promotion
And in case you don't have time to create your own promo – we've got you covered! SND has put together a video that could work for just about any newsroom looking to promote messenger. Use our voice over, add your own, or go with music only. The video also includes an empty space at the end to include your own newsroom's logo, talent, etc. Check it out:
These files are available to you right now. Click here for a folder with the different options. If you need further assistance with this, you can contact SND's CMO: Elisa DeFoe!
5. Monitor Progress
You can always use your "Stats" tab in your Messenger Experience control panel in the Dashboard to monitor how many subscribers and topic subscriptions you're building. Use this to set goals and measure your progress.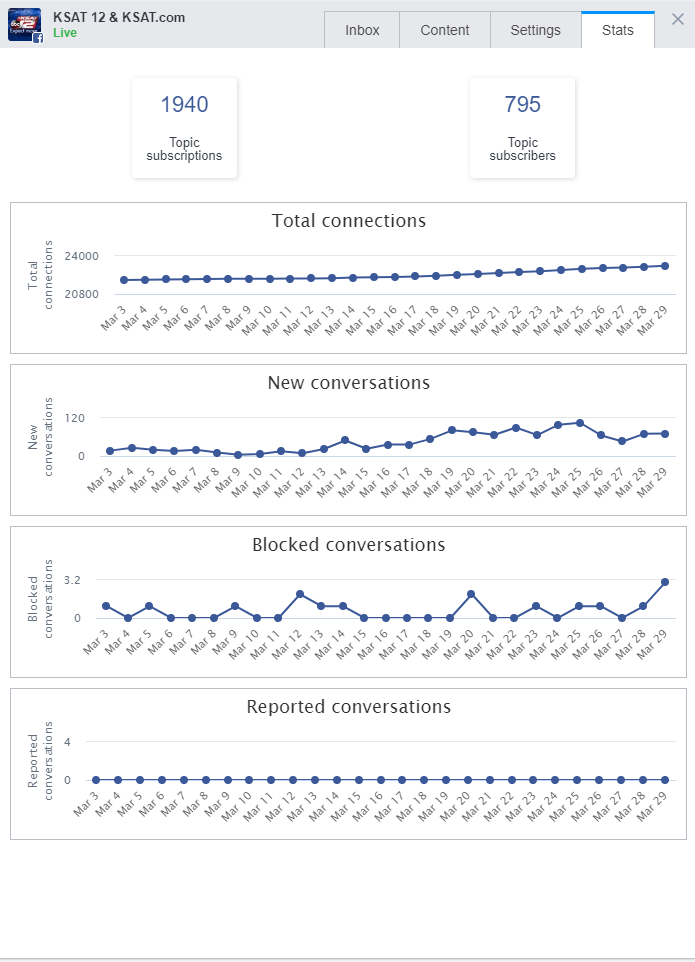 Here's a breakdown of the different metrics:
Topic Subscriptions: The number of topics subscribed to by your Topic Subscribers. (This number should be larger than number of Topic Subscribers, especially if you have more than one topic to choose)
Topic Subscribers: Number of users who have subscribed to at least 1 topic.
Total Connections: Number of contacts built by your page via Messenger.
New Conversations: Total new conversations started on that particular date.
Blocked Conversations: The number of users who blocked communications with your page in Messenger.
Reported Conversations: The number of users who reported your conversation in Messenger.
The goal should be on Subscribers. Building that up, and growing your connections will help in getting more news out to more people, which means increasing your web traffic!
These are a few ideas, but we'd love to see how you're promoting as well! If you have any questions, or need to get this set up for your newsroom, please reach out to your Client Success Manager or reach us at support@socialnewsdesk.com.