Santa stopped by with an early stocking-stuffer this year – check out SND Dashboard's newest feature: Location Tagging!
You'll now find a Location icon to the far right of your post options, below the post text field. Here's how it looks: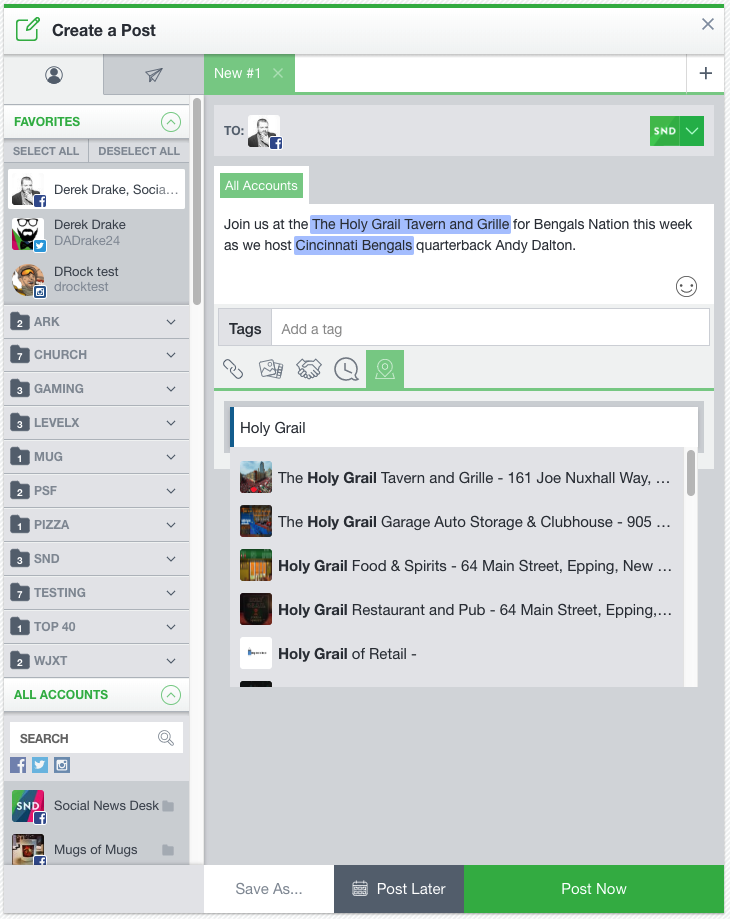 When you select the Location Tag tool, you'll see a search bar. Here you can input the name of the location or business. We then tap into Facebook's location database to pull in matches. Be sure to double check the address of the intended location, especially if the business has multiple locations.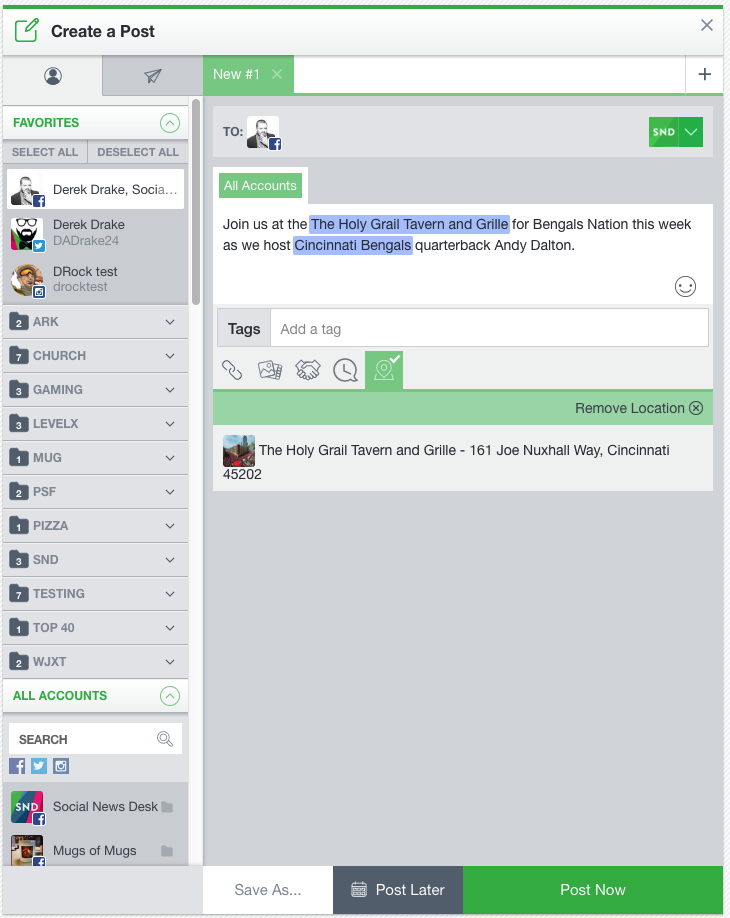 Once you select the location, you'll see it displayed as the name of the business, followed by the address. You can now continue creating the post and publish it.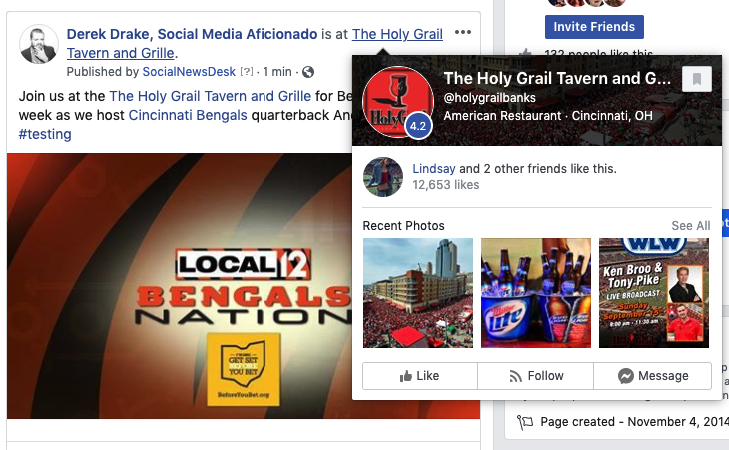 Once the post goes live, you will see the location tagged in the header of the post with an "is at" label. If the user hovers over the tagged location, they'll see more information about it, and can be directed to the associated page (if one exists).
This additional option helps both you and potential sponsors. It's also beneficial if you have talent that are on location somewhere. Location tags aren't only for branded content reasons, but can add to regular news coverage as well.
If you have questions about this new feature, or any other in the feature, be sure to reach out to your Client Success Manager, or contact us at support@socialnewsdesk.com.