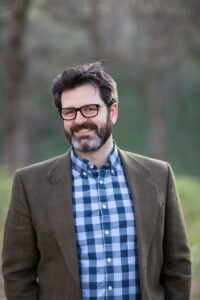 In the past seventeen years I've sat behind almost every kind of desk and walked inside almost every kind of shoe in this business. Twice.
I was most recently the Senior Digital Content and Social Media Manager at the corporate offices of Quincy Media, overseers of 15 broadcast newsrooms, two newspapers and several radio stations. At Quincy we relied on Social News Desk to keep our hundreds of newsroom and talent profiles organized and running as per our group's best practices guidelines. To me, SND not only made my work and the work of our regional teams easier, it made our work possible. No other product out there can offer what SND offers, and that tradition will continue with our 2.0 product. I'm so excited about it, in fact, that I joined SND to help bring it to our industry at large.
I'm no stranger to managing client strategy. Before joining Quincy Media, I was Senior Client Services Manager at Worldnow, now Frankly. For six years I coached clients from coast-to-coast on digital best practices and led training sessions for scores of newsrooms.
Before my days at Worldnow, I was a newsroom web manager, show producer, photog, and general production assistant in several successful newsrooms. I got my start at KCRG-TV9 in Cedar Rapids, IA while I was still working on my Journalism degree at the University of Iowa.
I now live in beautiful Des Moines, IA with my wife and son and a brand new baby daughter on the way. I'm looking forward to working with all of our amazing Social News Desk clients as the newest Client Strategy Specialist! Please reach out to me any time! I'm at rmorris@socialnewsdesk.com and on Twitter @rmorrisSND.