Remember a few years ago when all we cared about was how many Facebook Likes our Pages had? We held contests, gave away cars (CARS!) and did just about anything to make that number as big as possible. Fast forward to today – that land-grab is over but a new one has just begun.
Imagine building up Messenger Contacts just as you've built up newsletter subscribers. These people become your "private" audience for news alerts, top-stories digests and promotions. Once your Facebook Messenger Strategy gets rolling, I predict you'll replace those "Like us on Facebook" campaigns with "Connect with us on Messenger" promos.
Recently, Social News Desk announced it's in early stages of building a Facebook Messenger experience. But that's only half the battle. Growing scale on Messenger and ultimately seeing significant ROI in the form of web-traffic or other KPIs will rely on your newsroom's ability to amass a substantial number of "Facebook Messenger Contacts."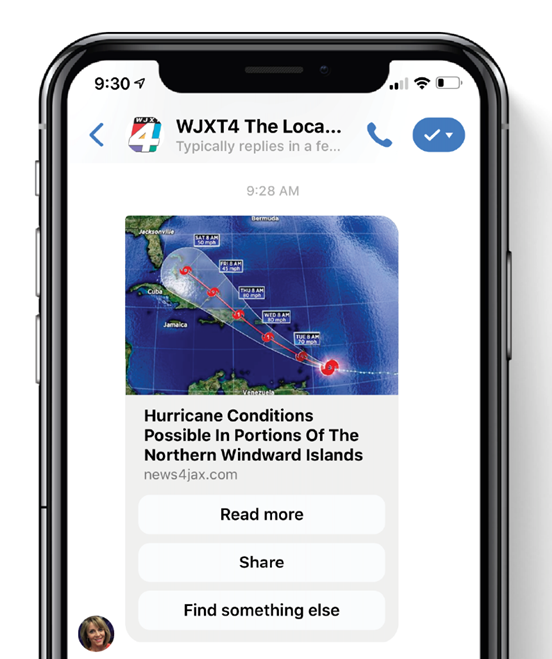 What Exactly is a Messenger Contact?
Right. So, first things first … your Facebook Page has a corresponding Messenger Inbox where you probably receive news tips (and complaints) on a daily basis. It is possible to deploy automation technology (a Facebook Messenger Bot) which will create the feeling of a private conversation within that Inbox. But that conversation can only take place if the Facebook User "allows" you (your Page) to contact them on Messenger. By granting that permission, the user becomes your "Messenger Contact."
There are a variety of ways someone can grant this permission. But we'll save that for another post on another day because you really can't get started until you have a Messenger Experience bot in place (we're working on that part).
Meantime, it doesn't hurt to start wrapping your mind around the concept and thinking about ways you could instruct and entice your audience to become your Messenger Contacts. (Got any extra cars lying around?)