According to Digiday, up to 85% of Facebook video is viewed without sound. As video becomes more widely distributed on Facebook and more users watch video without sound, uploading a caption file can help extend the viewing time for your videos. Facebook uses the SRT caption file format, and now SND Dashboard gives you the ability to upload an SRT file simultaneously with your video.
Creating your SRT file
SRT files can be created in a text editor such as Notepad or TextEdit. If you're uploading a scripted video, you can use your script as a starting point – just add the timings in the correct format and go! Your video editing software may also allow for creating and exporting SRT files. The University of Iowa has this great resource on how to create SRT files manually, as well as best practices when creating captions.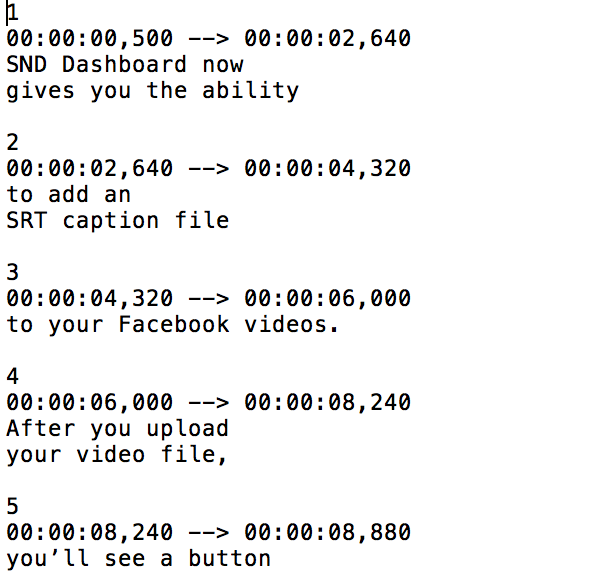 A simple workaround is to upload your video to YouTube (we recommend "unlisted" visibility) and then use the caption tools to create your caption timings. Then, you can download the SRT file in a format that's ready to go for Facebook.
How to upload your caption file
Once your SRT file is created, you can upload your video to a post in Social News Desk.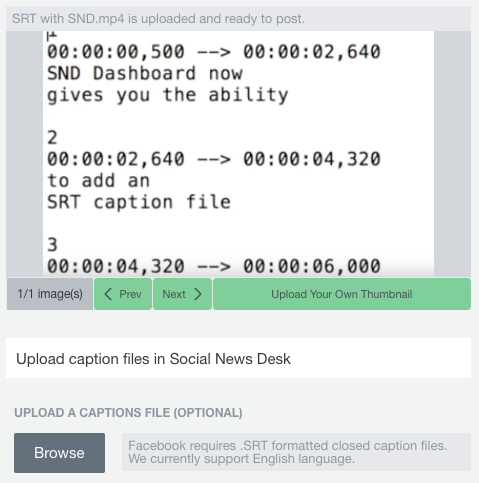 After your video has completely uploaded, you can click "Browse" at the bottom of the video panel to add your SRT file, ensuring that your video contains captions as soon as it's published to your Facebook page.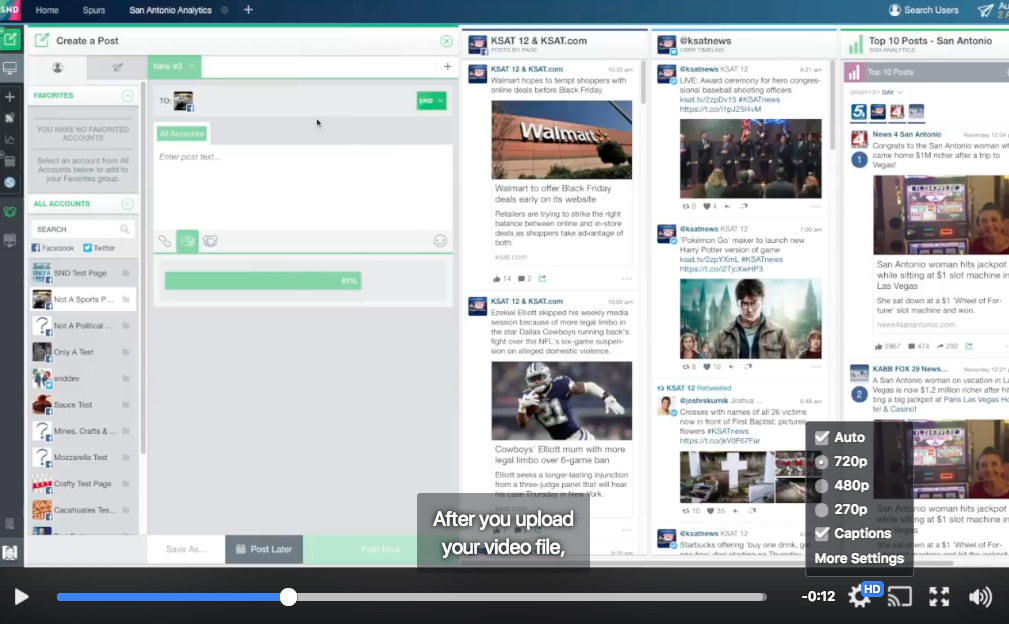 Captions will appear at the bottom of videos when the "Caption" option is enabled by the viewer in Facebook's video player settings, or if the user has enabled videos to always display captions when they are available.