We're constantly innovating the SND user experience — and there's a couple of exciting updates to share! Your Dashboard sidebar now has a fresher look, and we are also introducing a new passwordless login workflow!
New and improved sidebar
You may notice your Dashboard looks a little different today! All of your tools are still available, but they may be in a new place on the sidebar.
Most of your tools are now grouped together into four menus:
Publishing Tools: This houses Create a Post and Video Studio.
Add to Dashboard: Add Social Feeds, RSS Feeds and Search and Listen.
Scheduling Tools: This new menu now contains Planner, Scheduled Posts and Pending Drafts.
Data & Reports: Access Post Manager, Reports Builder and Charts.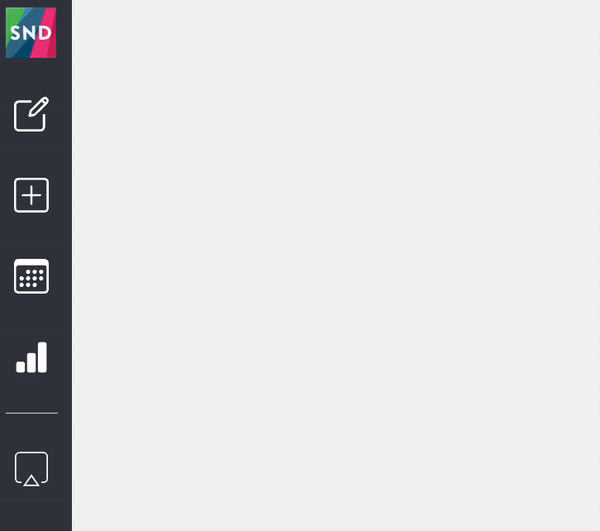 If you have access to other tools, such as SND On Air or the SND Messenger Experience, you'll find those below: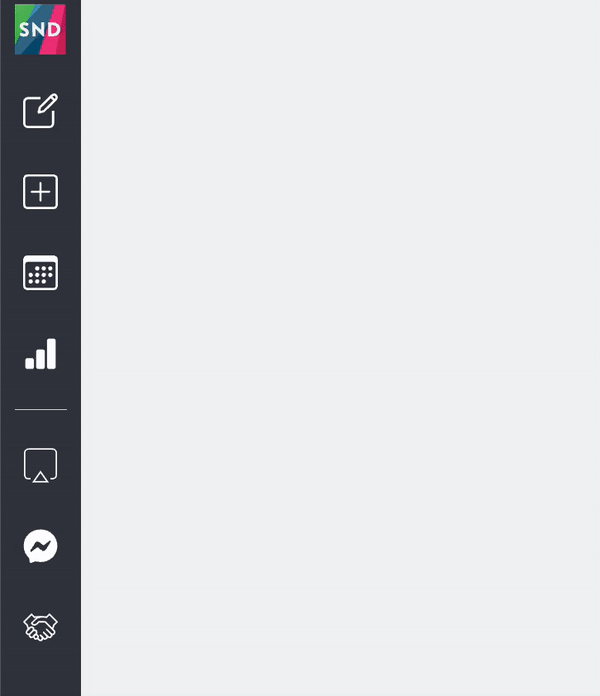 New log-in layout and options
Logging into SND just got even easier! There are now two options for non-SSO users to log in:
Enter your password: This is the process you're used to – enter your password, and you're in!
Use email code: Instead of entering a password, you can now choose to receive a code via email. Select "Use Email Code" option to enter the code received in your email. It's quick and easy!
The forgot password button is still available under where you enter a password.
NOTE: If you use Single-Sign On, you'll be redirected to your organization's identity provider to sign in.
By the way: you'll now find your personal Scorecard and Settings when you click on your profile picture, plus Manage Properties if you're a Manager. This is also where you can Sign Out of SND.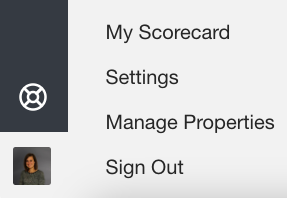 If you're having trouble finding one of your favorite tools or have questions, get in touch with the Client Success team at support@socialnewsdesk.com. We hope you enjoy the new look!