Hot off the request line, the Facebook API finally allows us to allow YOU to post up to twelve images at once in a Facebook post! I know, right?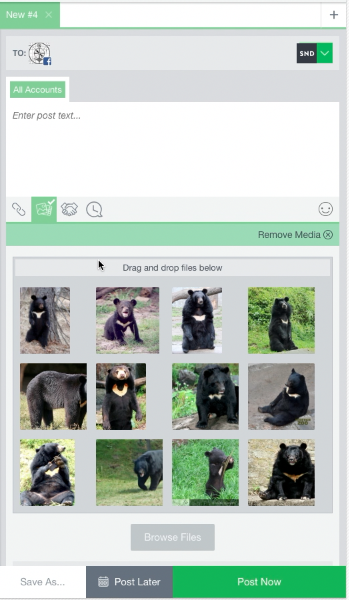 Upload, Post Now, and boom – you're posting multiple images. All individual file size restrictions and file types still apply. And FYI, if you try to post to Twitter at the same time that you post to Facebook, you'll be reminded that Twitter only accepts up to four images at a time; you'll have a chance to correct the post for Twitter and choose which 4 photos you want to send.
Questions? Comments? Requests? We want to hear them all at support@socialnewsdesk.com.