We've seen some great work from our friends at local newsrooms around the country who are using their influence to lend a helping hand this Thanksgiving. From gathering coats to keep people warm to food drives aimed at making sure nobody goes hungry in their community, here are just a few of the MANY newsrooms that are doing good this holiday season.
WANE 15 in Fort Wayne, IN kicked off their 19th annual Coats for Kids drive, which will go on through the end of November. They used Facebook Live to start the campaign, which has delivered more than 60,000 coats to children in their area since the project started.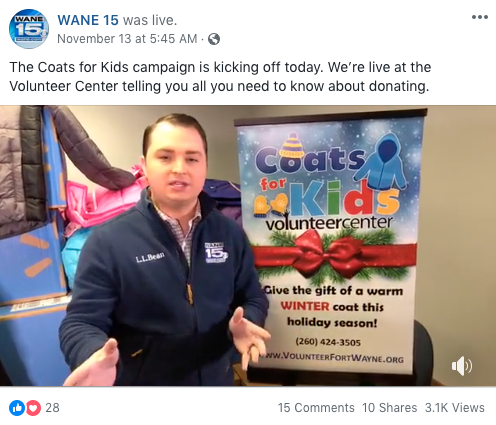 WFMZ took in 1,060 coats during their Coat Drive in partnership with the Salvation Army, beating their total from last year. Way to go!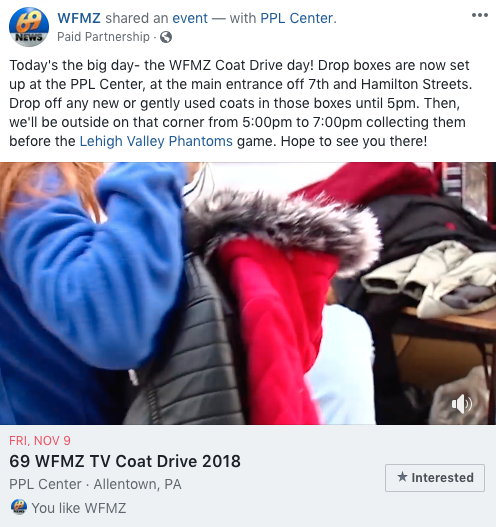 Local Memphis gathered more than $10,000 and 3,600 pounds of food during their #Local24Cares Thanksgiving Food Drive, totaling 33,669 meals for people in need.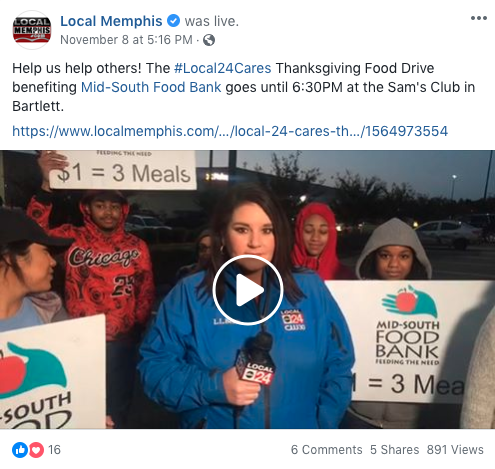 FOX5 Las Vegas just kicked off their Holiday Food Drive, which runs through the end of the year. Local high school jazz band students joined them for the live kickoff at a grocery store!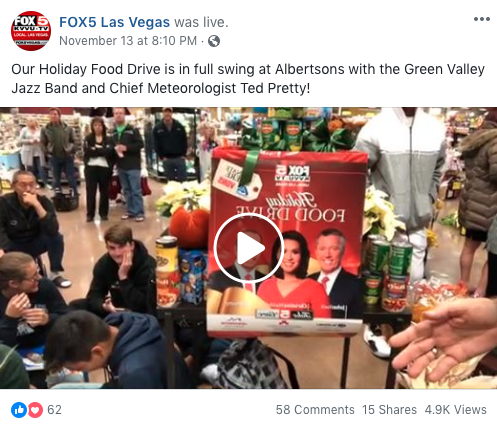 Erie News Now partnered with the Second Harvest Food Bank of Northwestern PA for a drive-through food drive for their community, raising 35,060 pounds of food, $41,355 and 470 turkeys across 11 locations in their area. Amazing work!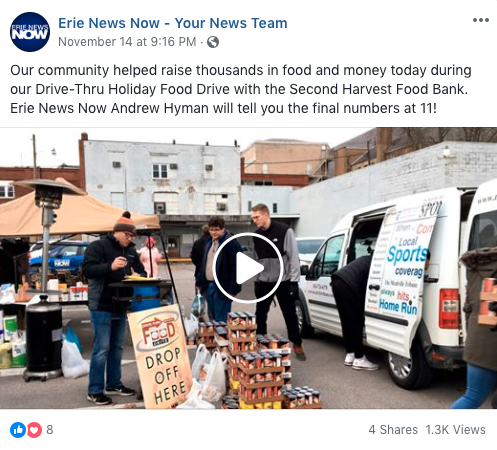 KWTX in Waco, TX live-tweeted their #KWTXFoodforFamilies drive, with multiple locations to gather food for hungry families in Central Texas.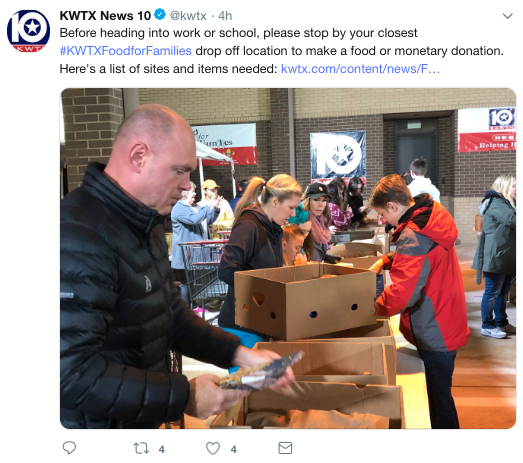 And KOTA in Rapid City held their annual Bagel in the Street drive, raising more than $31,000 for local organization Church Response to keep people fed through the cold South Dakota winter. It was their best year yet!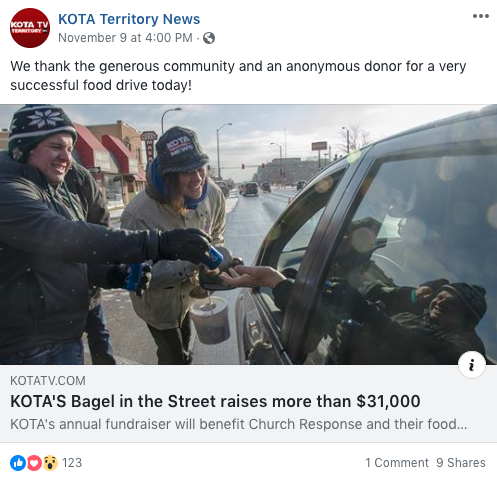 We're proud to work with so many generous newsrooms, doing their part to support the neediest people in their communities. There are many others doing great work – too many to list in one blog post! We'd love to recognize your efforts, too – tweet us what your newsroom is doing at @socialnewsdesk so we can share!