Local newsrooms nationwide are using Messenger to distribute important COVID-19 updates in the form of daily "Coronavirus updates" sent automatically to a list people who have opted in to receive them. These subscription messages are opened 3-4X more often than the average email newsletter. And they're cutting through the noise of the Fb News Feed.
WKMG in Orlando, Fla. is using SND's Facebook Messenger technology to update their Contacts regularly about new developments in the fight against Coronavirus in Florida. This technology also allows WKMG to send COVID-19 updates as push alerts which go straight to their Contacts' Messenger inboxes and appear on the lock screen of their mobile devices.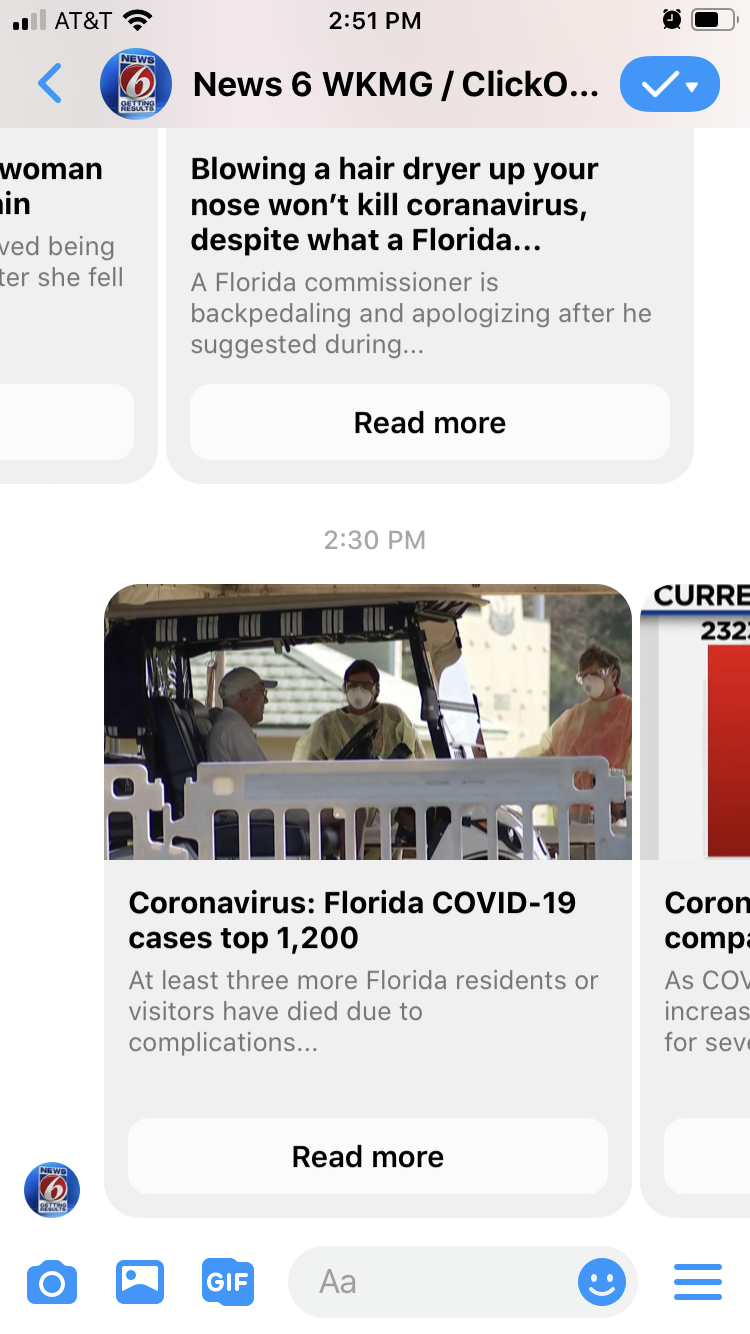 KSAT in San Antonio, Tex. has lauched a Coronavirus-specific Messenger topic for contacts who want more frequent information. Viewers can opt-in to receive a daily digest of COVID-19 related articles from KSAT straight to their Messenger inbox.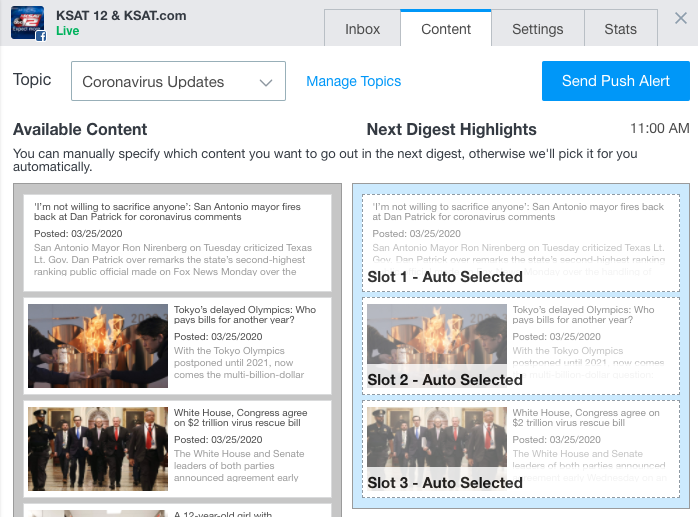 WJXT in Jacksonville, Fla. has seen a jump in Messenger subscribers and new conversations initiated since the COVID-19 pandemic started taking shape earlier this month.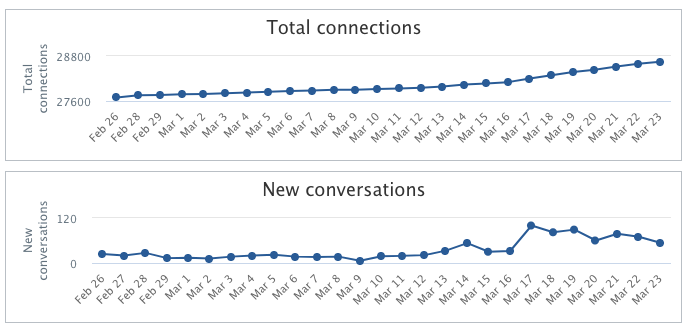 As your newsroom's coverage continues, our Client Success team is always ready to help you set up your Messenger Experience, now in wide release for ALL SND Dashboard customers at no extra cost. Please reach out if you need any assistance with setup at support@socialnewsdesk.com