It's no secret that Facebook users have been clamoring to make their data and accounts more secure – and Facebook is responding. While Facebook isn't yet requiring individual users to set up extra security features on their accounts, we've noticed more nudges to lock down accounts and Page Roles to keep you protected.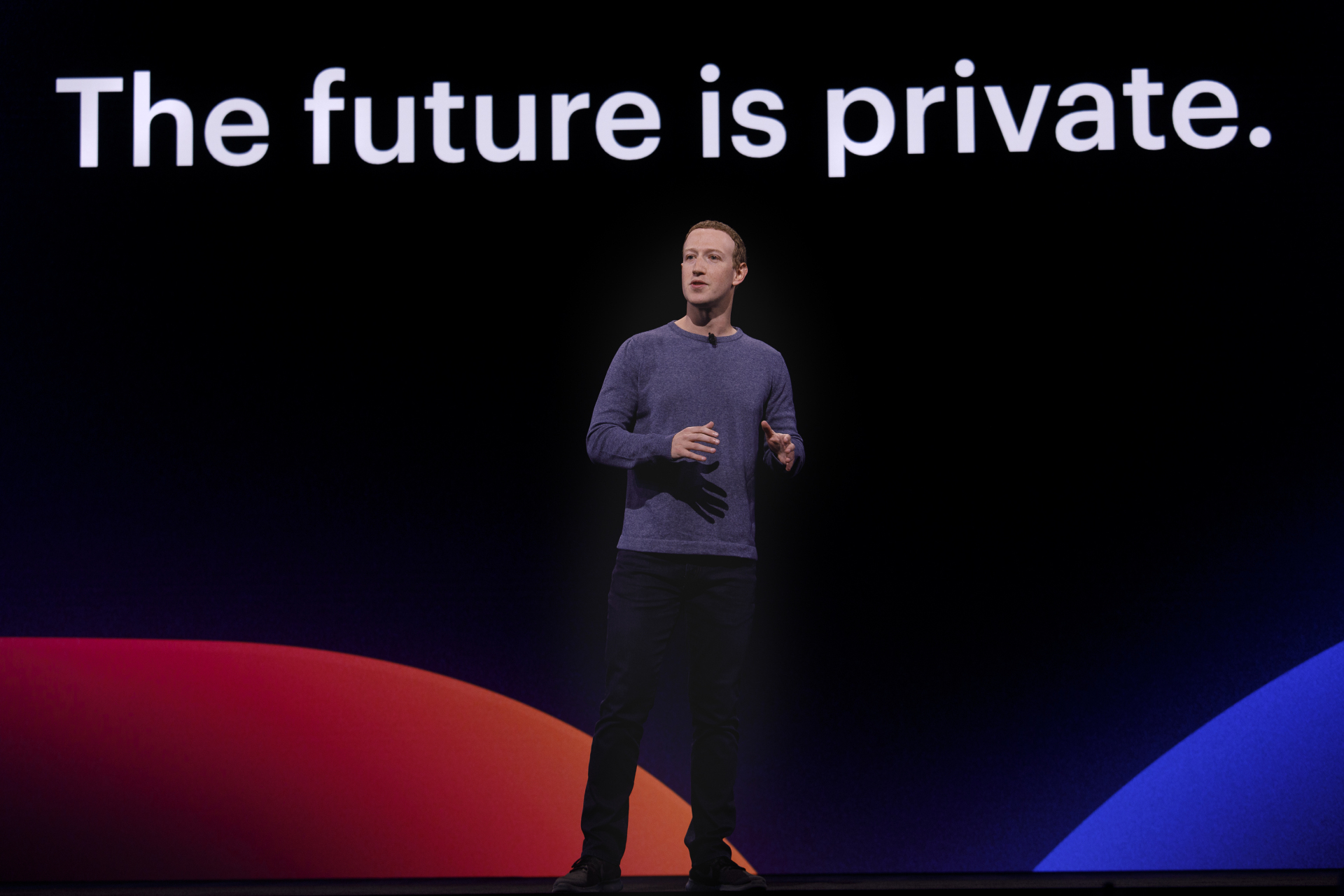 Two-Factor Authentication (2FA) for Accounts
With Facebook's Two-Factor Authentication, you'll be asked to validate that you're in charge of your accounts through either a text message or a third-party authentication app whenever you log in from a new device.
Once you've completed the initial setup, each time you log in from a recognized device, Facebook will use another method to ensure it's you. That can include approving your login from another recognized device, using a recovery code, or tapping a security key (a physical USB key that's supported by some devices).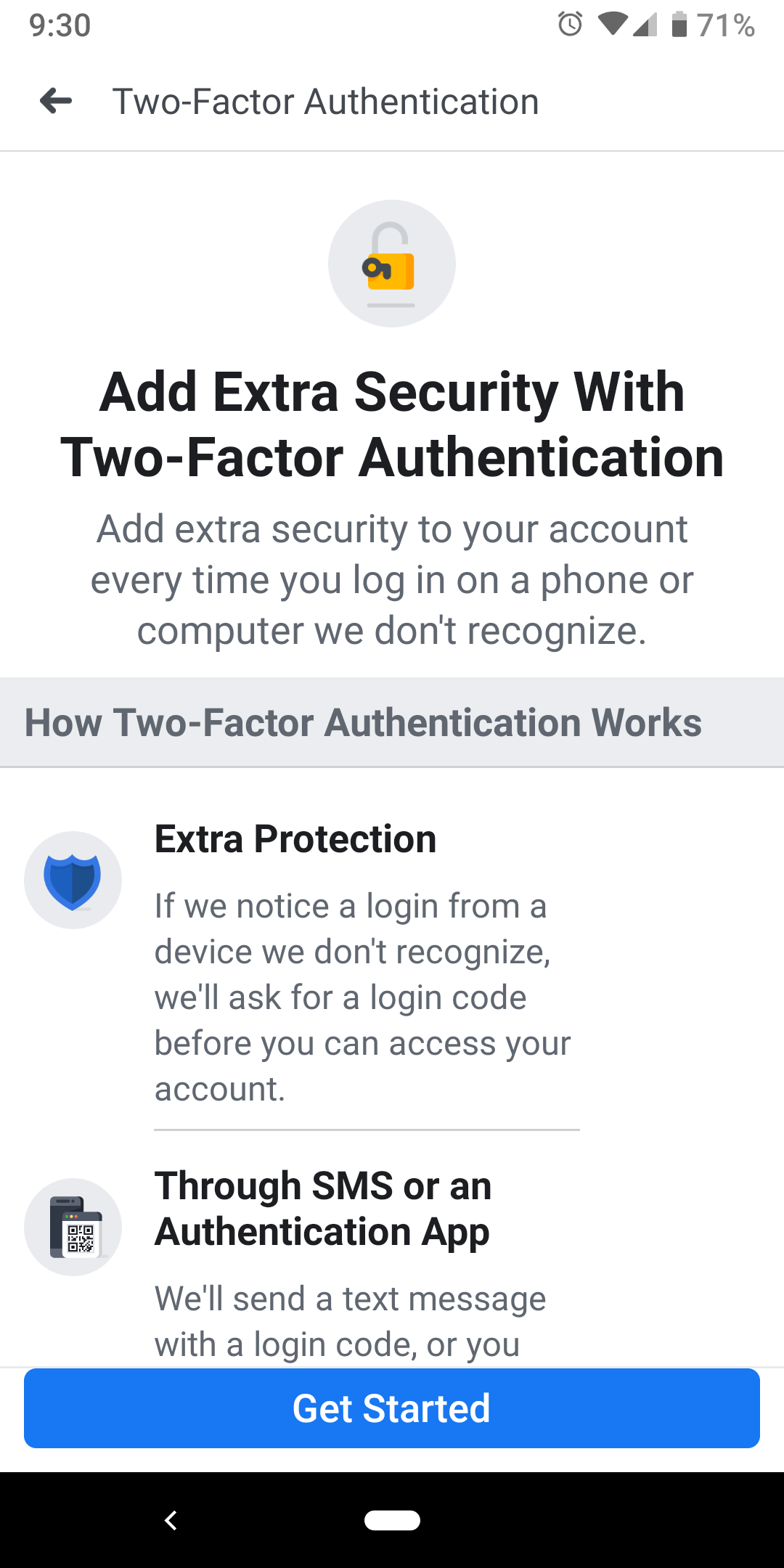 Two-Factor Authentication (2FA) for Business Manager
For Facebook Pages managed in Business Manager, you'll need to turn on 2FA inside the Business Manager settings as well. Business admins will find this in the Security Center section of Business Manager.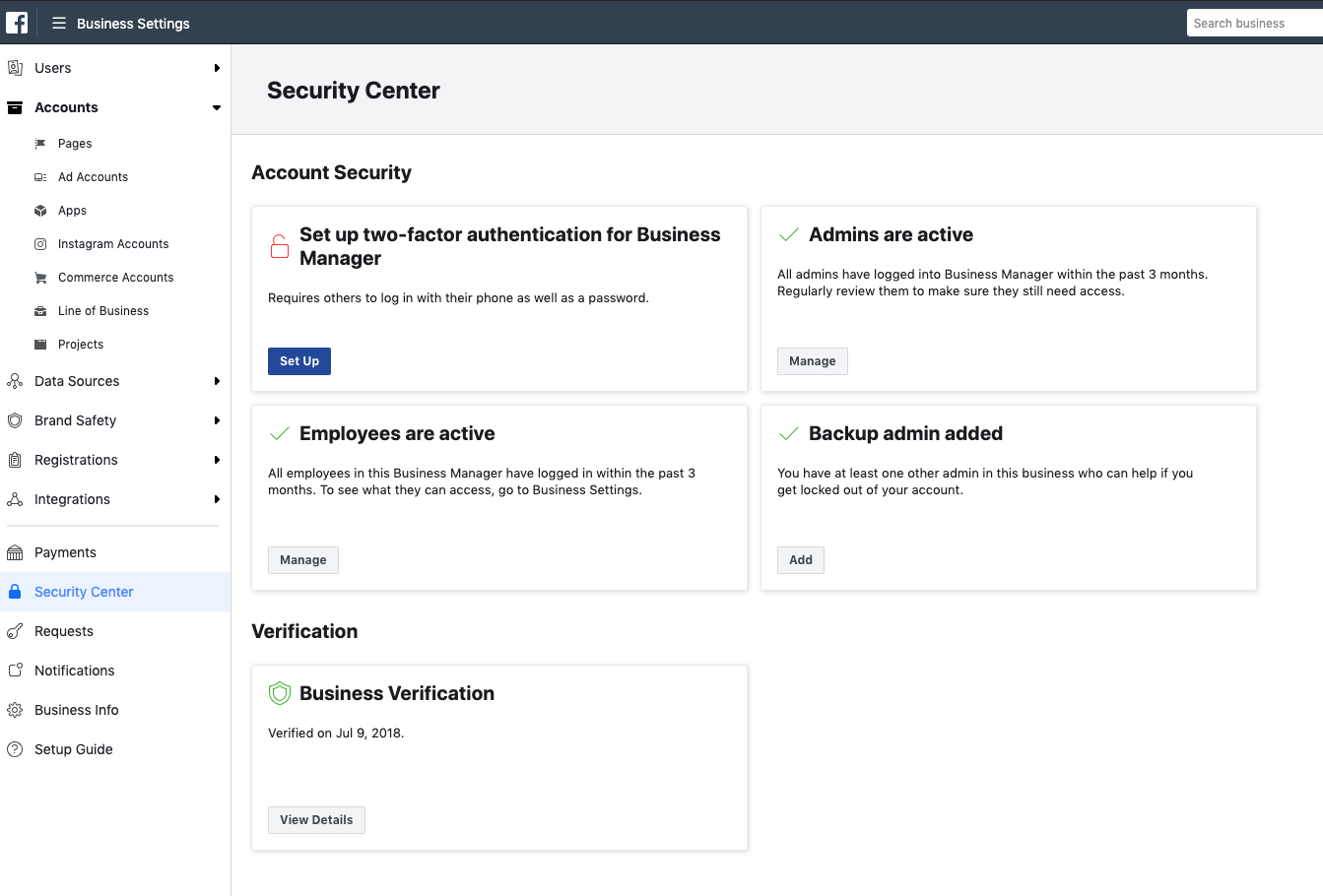 SND Single Sign On
Social News Desk also offers Single Sign On through several providers, which has made the login process easier for users – just one click from their SSO dashboard! Many SSO providers also require two-factor authentication to add an extra layer of security. If your group is using SSO but hasn't yet added Social News Desk to your SSO dashboard, get in touch with your Client Success Manager to find out how to get started.