So much has been changing in the social media world. This is especially true with Twitter – they launched a paid verification service, and also changed how content appears in feeds. All of this has left many newsrooms wondering: how can we keep engaging these users in a meaningful way?
Some are choosing to pave their own path and join new social platforms, like Post. It's a space that hopes to capture Twitter's news-focused element a "clean interface."
And now, Post offers a bigger reason to jump on board: publishers can apply for verification. It's free and open to all publishers, so there's no better time! There has already been a wave of big names verified on the platform:
Post mentions that while all publishers can apply here for verification, approvals will be done in phases. Some local and niche publishers may be approved for verification early and then later added to what's called their 'News feed.' Ultimately, all verified Publisher accounts will appear in the News feed: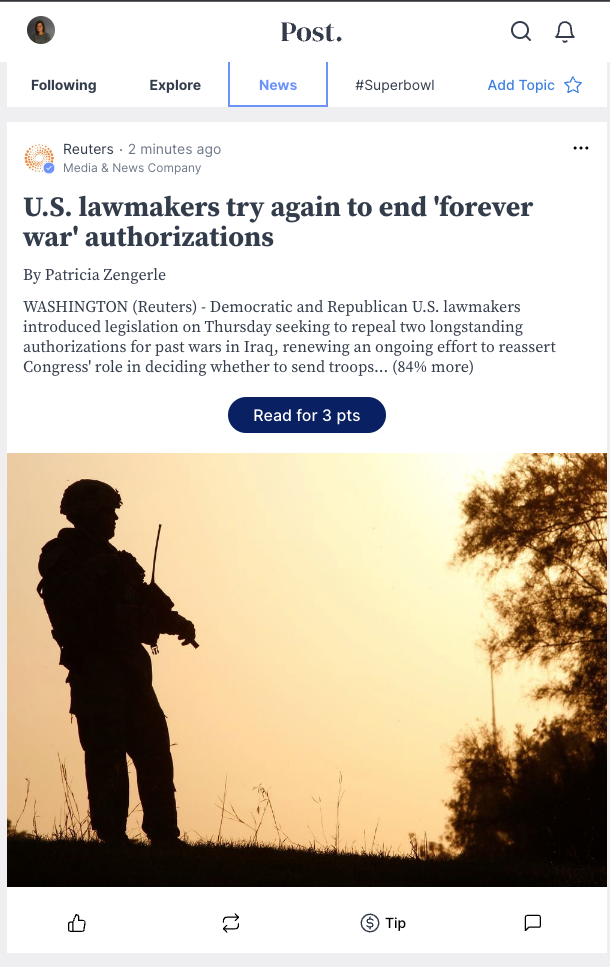 The News feed gives your content a dedicated space to live, and shows only those verified news accounts. News content goes into the News feed – makes sense to us!
What's also nice is that your content, as a verified Publisher, will also still be available in what's called their "Following" feed. This means your followers can still keep tabs on what you post there, too!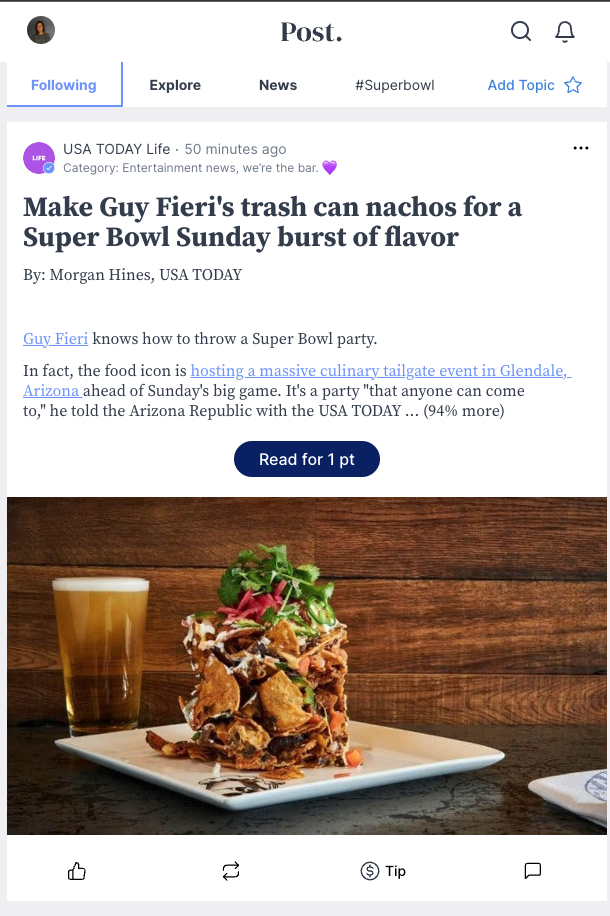 And if you're wondering about the "Read for pts" button above, it's Post's way of monetizing news articles with micropayments (a feature not yet available on Twitter). Users can buy articles from certain premium news providers.
To sum it up: verification is a brand new thing for a still relatively new social platform. Post introduced verified accounts just this year. They're hopeful it will be a key way to help newsrooms connect with their audience.
And, hey, being a (verified) publisher on Post also means it's another way to diversify your social traffic. That's still important! Don't just send your social traffic from one place. We, here at Social News Desk, offer many other different ways of doing that, too (here's some quick ways we can help).
Have questions? Want to learn more? Get in touch with the Client Success team: support@socialnewsdesk.com.