Here we are again. Another year, another night of planning and preparation filled with live shots, result data entry and plenty of pizza! The election season is quickly approaching, and as per usual, we want to give you some great tips to help you prepare yourselves for Election Night on Social News Desk.
Quick Posts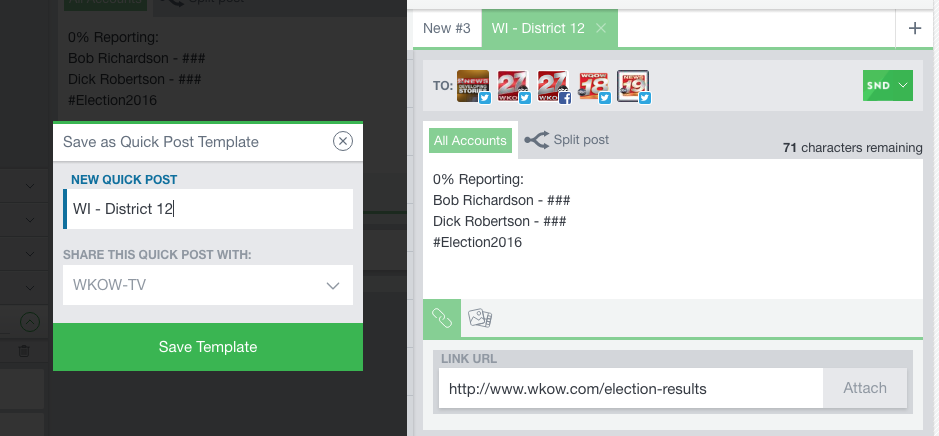 We talk about this feature every year, and every year we hear from folks about how useful it is! You may already know that Quick Posts are incredibly helpful for day-to-day use. But they're also pivotal for election coverage. Quick Posts allow you to create templates for types of content you'll regularly send out. You can set these up to live tweet debates or results. To get set up, first determine the proper hashtags people will be using/monitoring in terms of your local races and issues. Then set up a Quick Post for each race and issue on the ballot. Doing so essentially stores relevant hashtags and links in a series of templates. Then, when the time comes, select the appropriate Quick Post, type your update, and send it out. Read more about setting up quick posts here.
Tracking the Issues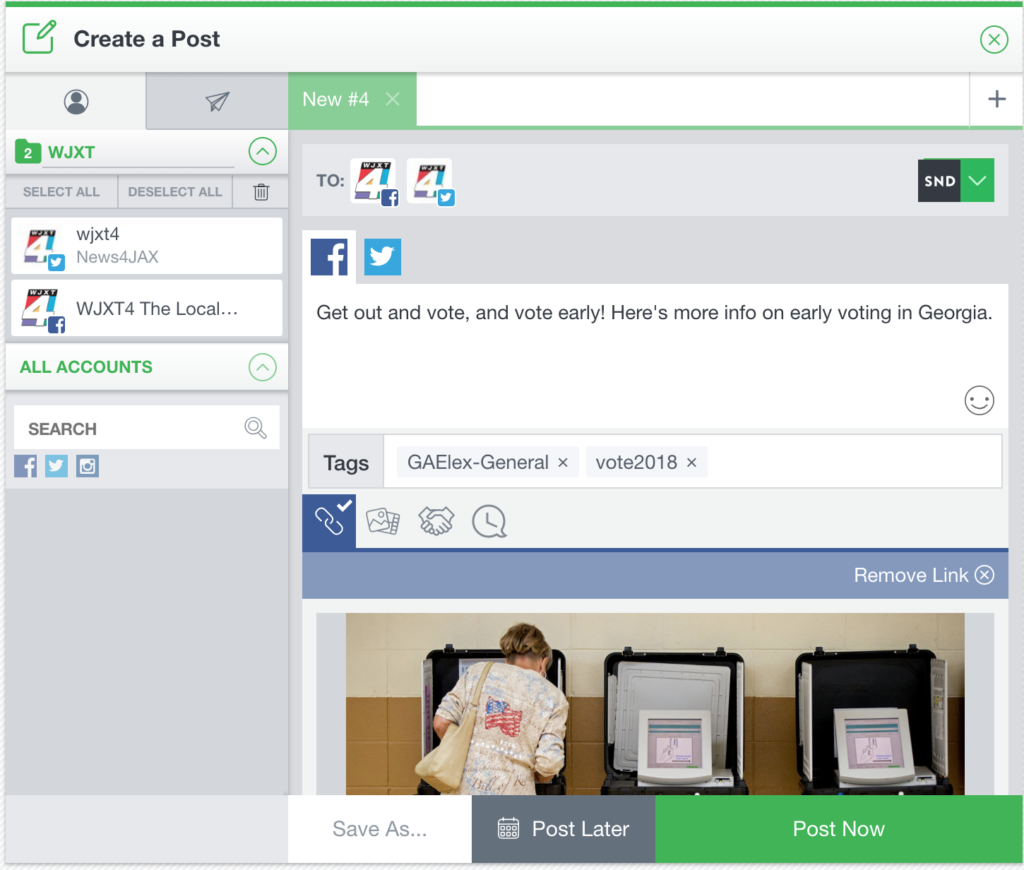 Our new Post Meta-Tagging feature will allow you to keep track of all your election-related posts. As the results come in, you can either give your posts a general tag (i.e. "election2018"), and/or you can add race/issue-specific tags (i.e. "issue2" or "district4"). Depending on how you want to track your posts this year and into the future, you could be more specific with your tags. Consider using a general "election18" tag, perhaps tag the year, a "midterm18" tag, and then maybe a tag for the ballot issue/race. Ultimately, how you tag, is up to you! Why do it? Once the election is over, you can go back and see what results, or which races/issues your audience engaged with the most. You can pre-set tags in your quick posts as well! Read more about how to use this feature here!
If you want to get really crazy, you could go back through your last few months of coverage of these candidates, issues and races and add relevant tags to them retroactively. Then, using the post manager, you can filter by those tags to look at the data to see which issues generated the most comments, or engagements.
Election Master Control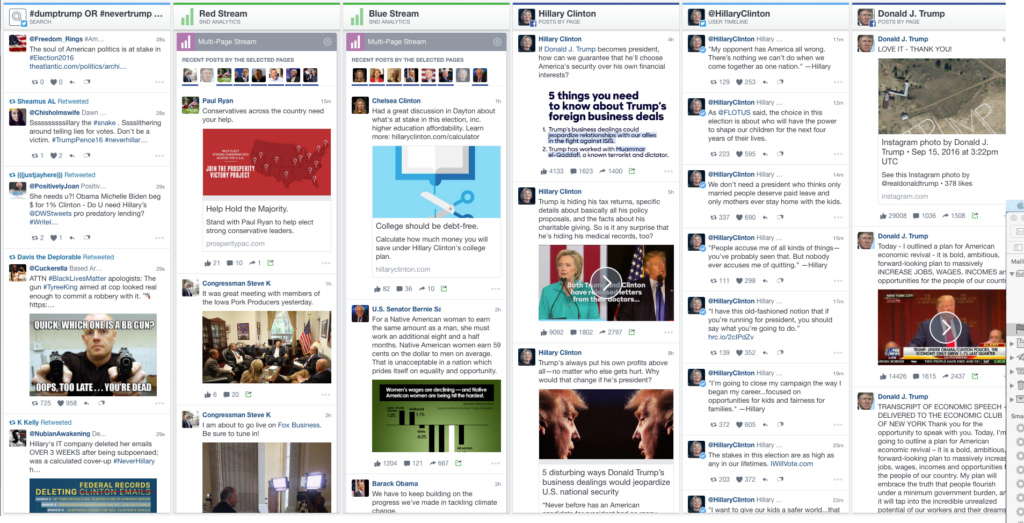 We have dozens of analytics widgets inside the SND Dashboard that can be used to monitor the public accounts of all the candidates and issues. From the Secretaries of State/Boards of Elections to the local support groups for the different ballot initiatives, you can create streams to monitor them all. Back in 2016, leading up to the presidential election, we shared a blog post about how to set that up. Want to know more? Take a look at this SND blog post. And remember, if you're a Manager User in SND Dashboard, you can set up these tabs and then +Share them with any user on your team, so they don't have to recreate the wheel.
Put Social On-Air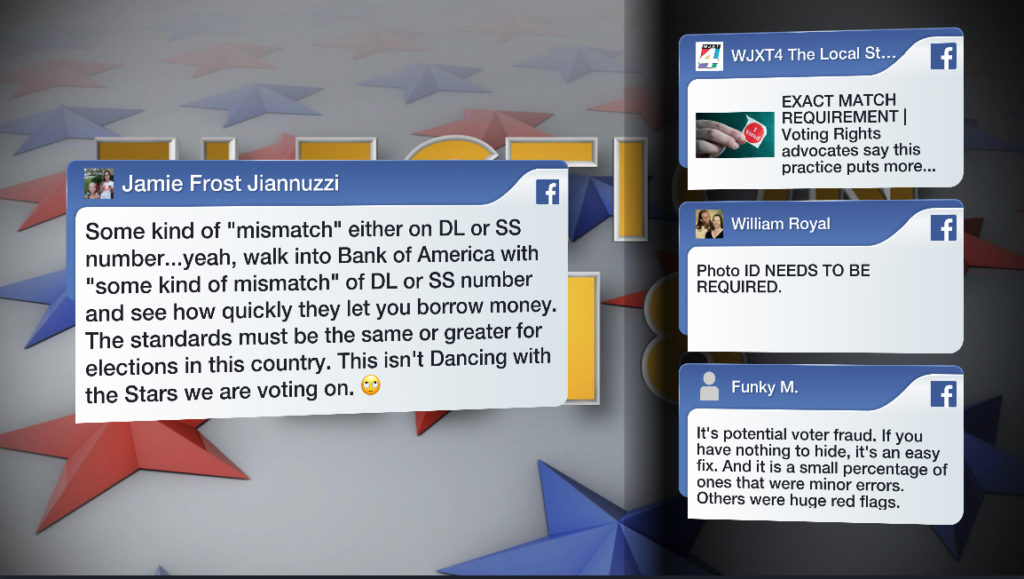 When you find newsworthy content in your Election Master Control tab, getting those posts on TV is super simple with SND On Air. Rather than sending a screenshot to your graphics department or having an anchor just read the statement, put the post on air with SND On Air. You can even use it to showcase comments from viewers. If you'd like more information on SND On Air, or need a refresher training, you can reach out to your customer success manager, or sign up for our monthly training webinar (next one is October 30, 2018) here: Click HERE to sign-up! (NOTE: You must be a Social News Desk client and have access to SND On Air to attend)
Do you have a great way you're using the SND Dashboard to cover the 2018 Mid-Term Election? If so, we want to showcase your hard work! Drop us a line at support@socialnewsdesk.com.