The beta test for our new RSS reader tool has reached phase #2! You've had a lot of great feedback and awesome feature requests, thank you so much for your input. Here's the new stuff…
Save a feed as a favorite
Now when you add an RSS feed column to your SND Dashboard, we'll automatically save it as a favorite. You can uncheck the "favorite" star to undo that action.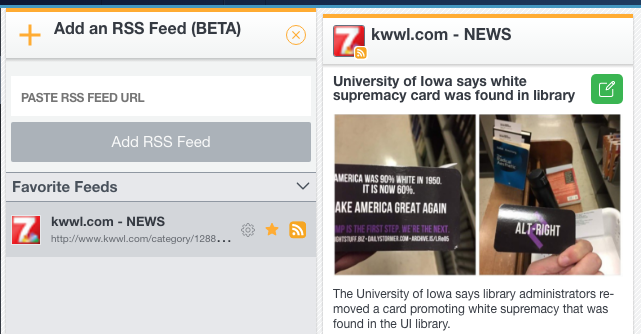 Share a feed with your newsroom
Are you loading up a feed that everyone will use? If you're a Manager User, you can hit the "gear" next to the header in your load column and choose to share it with the entire newsroom.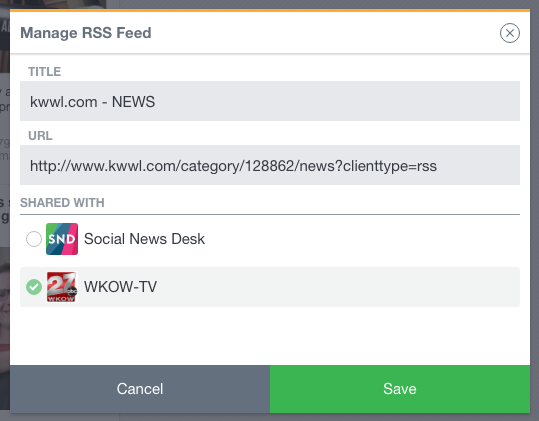 Custom feed names
Until now you had to run with whatever goofy name your RSS feeds came with. Now you can give them custom names that might make more sense. Hit the same "gear" as above to access those options.

One less window
Of course, the new RSS feed feature is great because it means you have one less window to juggle on your desktop. Grab stories from your website and share them to social media all from the SND Dashboard. No more hopping back and forth, no more asking your coworkers if they've published "that story" yet and, if so, where; you'll see it pop-up in your feed with a handy "publish" button right next to it.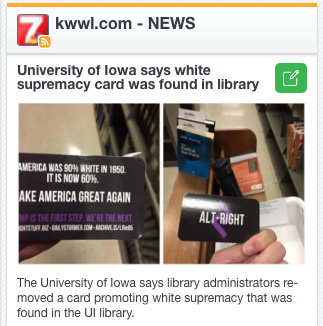 Want to see a video demonstration? Here ya go. At 1:49, it's longer than your lead story, but a lot shorter than weather. You can spare the time.
Have any questions or suggestions on how to make this new feature even better? We'd love to hear about it at support@socialnewsdesk.com.