Sports fans are nothing if not loyal. We always know Jill Josephson, SND's VP of Business Development, will be burning her Tom Brady candle on game day. (Maybe next year, Jill.) But what does that mean if you're not a sports brand? You can translate that fan loyalty into engagement with your brand!
Let's go around the horn and check out a few sports promotions that you can put into your social strategy playbook right now.
Fan-Submitted Content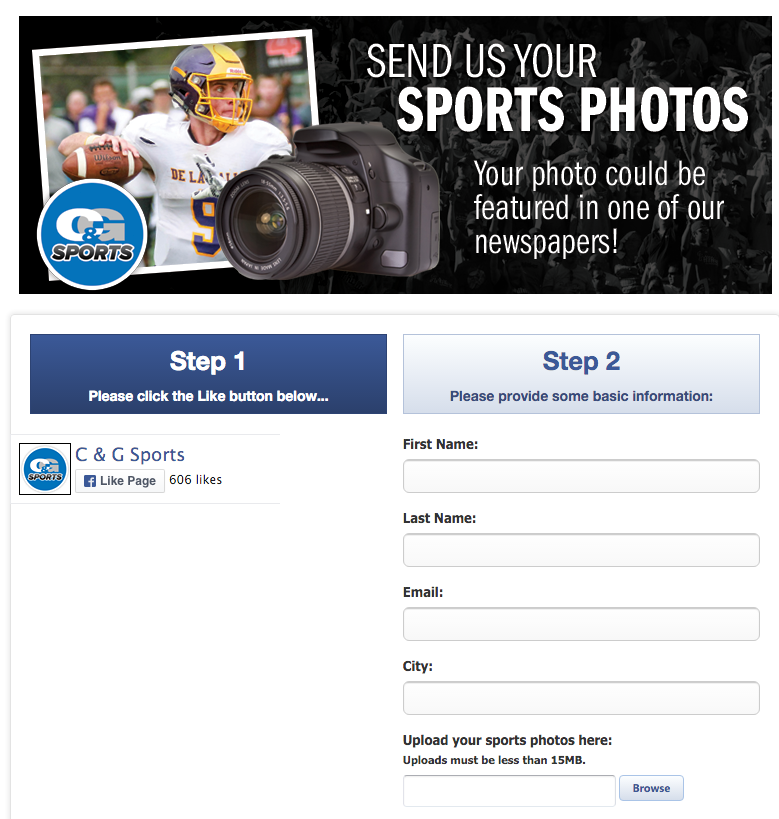 Can't make it to all the games in your area? Invite your fans and followers to submit photos from sporting events that they're attending. This can be a great way to generate more content for your digital platforms as well as for your on-air or print product. You can encourage parents to send in pictures from Friday night football games, or have superfans send in photos from their courtside seats. Whether you ask for something specific or keep the assignment broad, UGC is always a slam dunk.
Ticket Giveaways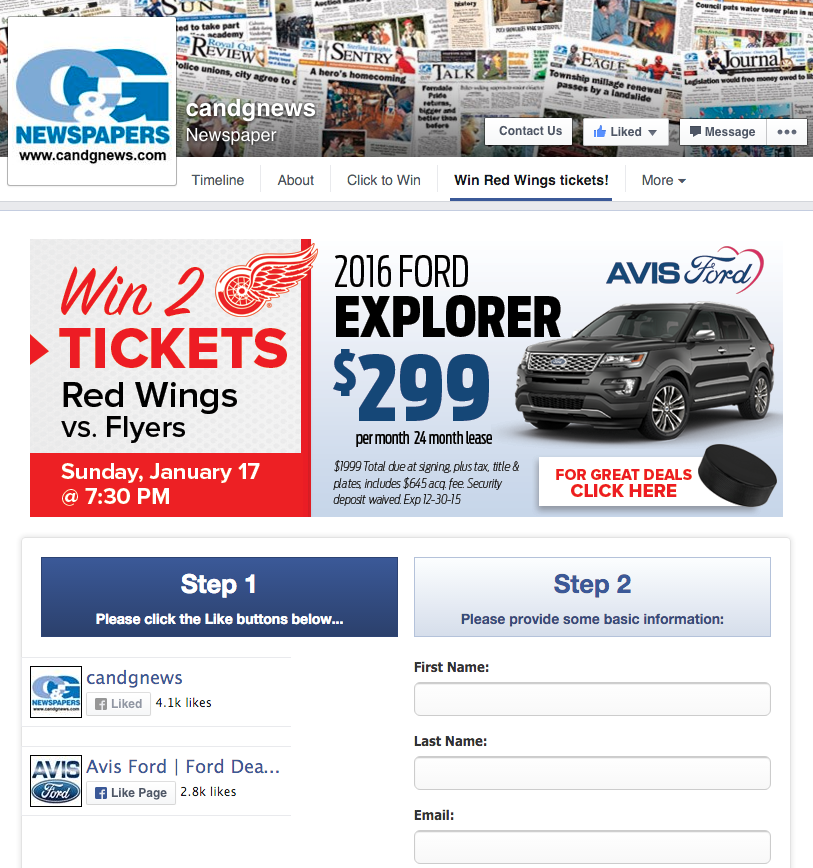 A ticket giveaway is an easy way to encourage fan engagement. According to the Catalyst 2014 Fan Engagement Study, 43% of sports fans are encouraged to like a brand page because of a giveaway or promotion related to the sport, and 44% of fans will like a page because it's offering a coupon or discount. Eight out of ten fans are also encouraged to take an action after liking a page, including talking about the brand, sharing brand content or buying from the brand. Partner with a sponsor to generate engagement on social media and create an additional revenue stream.
Go Beyond Game Day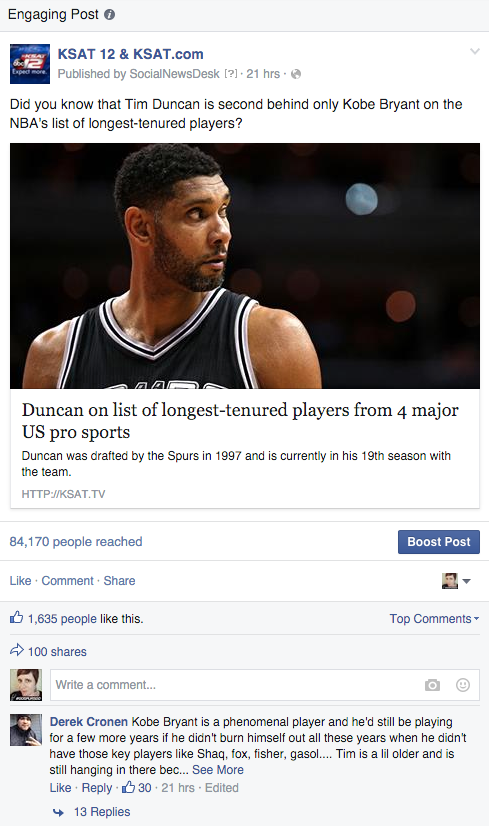 Just because the game's not on doesn't mean your fans aren't ready to engage. When Kobe Bryant announced he was retiring from the NBA, KSAT-TV in San Antonio countered with a story about the city's own long-tenured legend, Tim Duncan. Of course, fans loved it! Keep that engagement running beyond the scoreboard. Catalyst says fans love to see content related to post-game excitement, pre-game excitement, photos and videos of bloopers, and historic or nostalgic photos and videos.
Need ideas or want to craft a custom sports promotion of your own? Get in touch with us at support@socialnewsdesk.com.