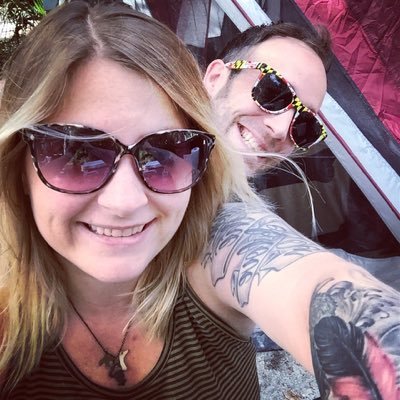 Meet Amber McDonald, Social Media Director at The Tampa Bay Times, a member of our SND 2.0 Early Adopters Test Group. Amber got her hands on the new SND Dashboard for the first time today along with the rest of her Tampa, FL based newspaper team, and the reviews are in:
"One immediate thing we like is the overall front-end design," she tells us. "It's a lot cleaner and better aligned around the different SND sections, which makes it more intuitive to use."
Amber and her team are also fans of one of my favorite new features, drag and drop streams. "It may seem like a small thing," she says, "but being able to drag and drop streams for easy set up is a big deal for newsrooms where every day is different. It's nice we can just move and adjust streams as needed to accommodate changes in news flow."
In the new version of SND Dashboard, Scheduled Posts have their own home. "I love that all the scheduled posts are now in their own stream outside of the Post Manager," says Amber. "That makes social management much more efficient. It'll be much easier to adjust and make scheduling decisions by just referencing the scheduled stream."
Amber continues, "The speed of the new SND Post Manager (as shown in today's training) is also impressive and it's awesome that all posts and analytics will be captured in the new Post Manager – even those posted outside of SND. This is an awesome upgrade."
Indeed metrics are a critical feature in SND Dashboard 2.0. Because we know your job isn't just about posting, it's about tracking – and improving – performance.
"The SND Analytics widgets are also exciting," Amber tells us. "I can think of many use cases for the Multi-Page Stream Widget for monitoring everything from news coverage to entertainment, sports and competitors."
Of course we don't all sit behind a desk all day. Our reporters and multi-media journalists have to be able to rely on SND Dashboard 2.0 in the field. And the brand new SND Dashboard Mobile App delivers. "In the past we did not use the mobile app," Amber admits, "but with all the increased functionality and post scheduler integration, I can see us using the mobile app a lot more for managing our social output."
"Overall," Amber concludes, "SND Dashboard 2.0 seems like it was built with efficiency top of mind and all of the upgrades reflect that, which is excellent for a busy newsroom managing several accounts and pages."
We are beyond excited for the wide release of SND Dashboard 2.0. Contact support@socialnewsdesk if you have any questions about our new features. It's coming soon to a newsroom near you!