SND Autopilot is a solid choice if you're looking for social media publishing automation that's easy to set up and reliable. We've added even more great features recently and we're certain you'll agree SND Autopilot is key to your (automated) success. Especially if you're ready for something new right now.
Features include:
Add Unlimited RSS Feeds
Ability to Set A Schedule
Automated Posting (Worry-Free)
Awareness of Manually Scheduled Posts
Ability to Curate Content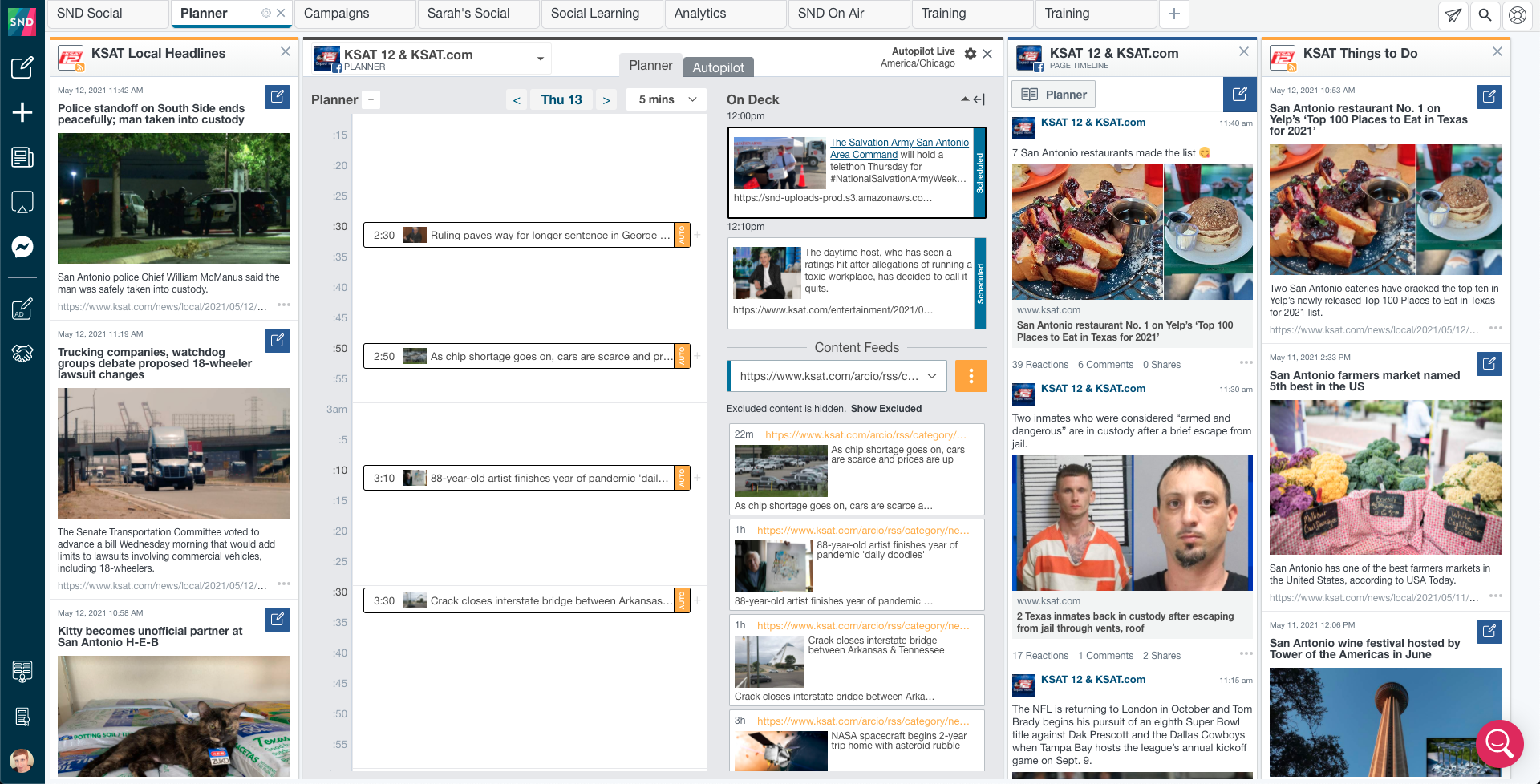 SND Autopilot is also seamlessly integrated with SND Planner for the full hybrid automation experience.
It's a client favorite!
"The ability to drag and drop to reschedule and rearrange content is awesome, as well as the ability to schedule content in an autopilot slot via the post planner module/widget. Appreciate everything SND does."

– Doug Rogers, Lily Broadcasting
And while the technology is worth its weight in social media gold (er, Bitcoin?), what will blow you away is our Client Success Team. They're always ready to help you get set up and always ready to make sure you get what you need. Don't settle for service that doesn't deliver when you can get service at the speed of news from Social News Desk.
Ready to try something new? Send us a note at info@socialnewdesk.com. We can get SND Autopilot rolling for your right away!