Social News Desk has been named 2020's Best R&D Partner by the Local Media Association – an organization made up of more than 3,000 newspapers, TV stations, radio stations, directories and pure plays.
The LMA's Digital Innovation Awards recognize the best in local digital media in 11 categories such as Best Local Website, Best Digital Agency, Best Branded Content Strategy and more. It is a highly competitive contest designed to recognize both large and small media companies and partners for their outstanding and innovative work.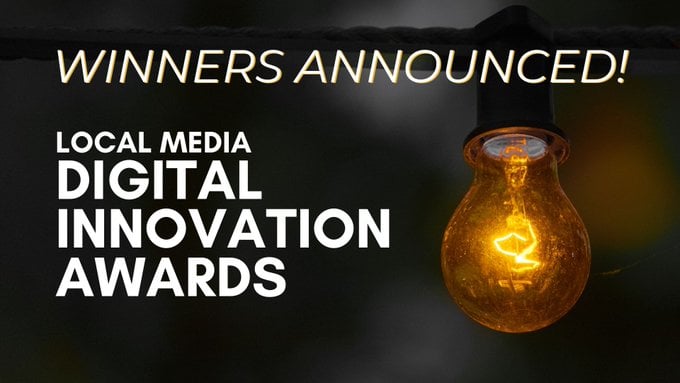 Below are some comments from customers that nominated Social News Desk for this year's Best R&D partner.
"SND and their team have been great at thinking of new and innovative ideas to help local news organizations get their news out to the public in a timely fashion. The program is also a great way for our newsroom to keep track of local police department pages, city pages, fire pages and competitors as we can make columns specifically to track those all in one place."
"SND supports our Sponsored Content revenue. We are finally able to track and monetize social posts (Facebook) – complete with forecasting and impression (posts) so we can make sure we're selling at the appropriate CPMs. It also takes the guesswork between coordinating posts from the newsroom and the sales team, so the workflow has been seamless using the SND platform."
"The entire software they provide for our news station is an incredible tool. The ability to schedule posts, post to multiple platforms, etc. is as powerful of a resource as any for the digital department. The reception addition of an advanced Facebook messenger experience is already opening up a new platform for sponsored content and an immediate increase in clicks and Facebook referral traffic."
A big thanks to the LMA and to all of our customers for this honor. We are humbled by the outpouring of support and so proud of the work we do with local journalism.