When news is breaking quickly and one of your top sources for content is Facebook, Instagram, Twitter, Reddit and YouTube – lean on SND On Air to put the content you need on air in a snap.
Whether you're depending on pictures, videos, comments or information you can make them all part of your broadcast in three steps using SND On Air.
Curate Content (Grab content from Facebook, Twitter, Instagram, YouTube, Reddit & more)
Style Your Content (Use templates that match your on-air look exactly)
Go Live! (Decide an output and put your breaking content on TV)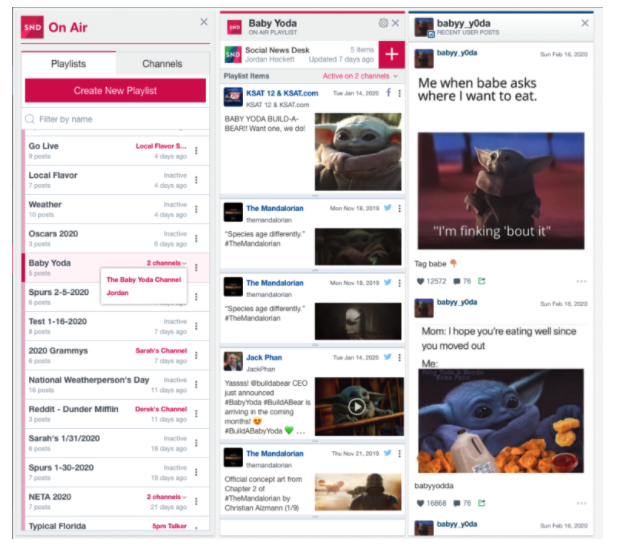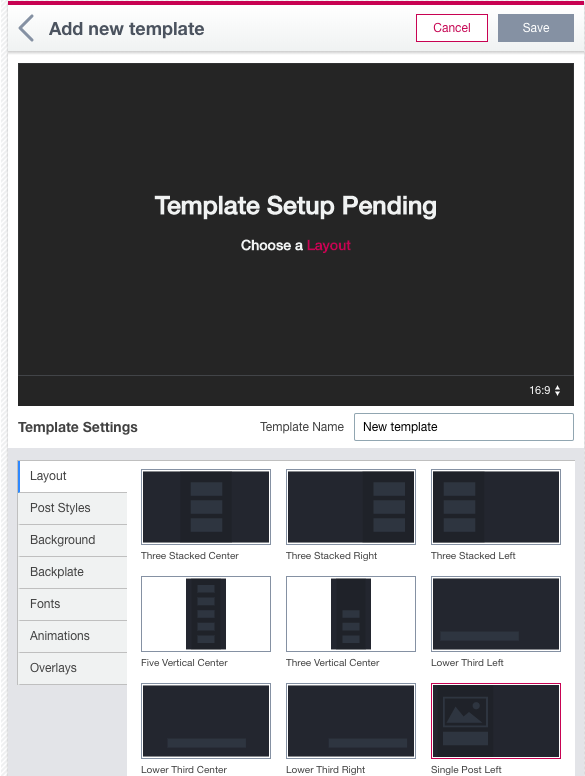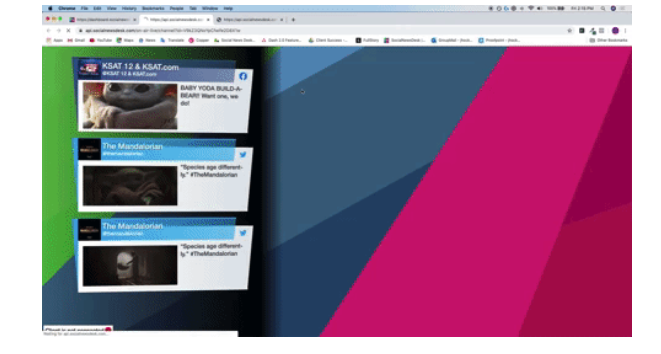 New to SND? Click here to line up a demo or to learn more about Social News Desk!