There's a bigger, better, faster version of SND On Air coming to a screen near you. And if you're one of the Superusers, now's the time to pack your things and be sure you're ready to move with us! To make it simple, here's a pre-launch checklist:
1. Download your old backgrounds, or create new ones
Do you have backgrounds that are in your regular rotation? It's easy to save them from your existing instance of SND On Air, so you have them handy for creating templates when the new version is available.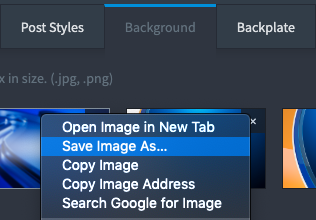 In SND On Air, click on the Backgrounds tab to access all of the background elements you've already uploaded. You can right click on any of the backgrounds and click "Save Image As…" to save the background to your computer.
2. Review your graphics files
Have you created new graphic looks for franchises, segments or in-house displays? This is a great time to make sure your SND On Air graphics are built to match. You'll just need a 1920×1080 .jpg or .png file for each background you wish to use in SND On Air.
3. Reconsider your engagement strategies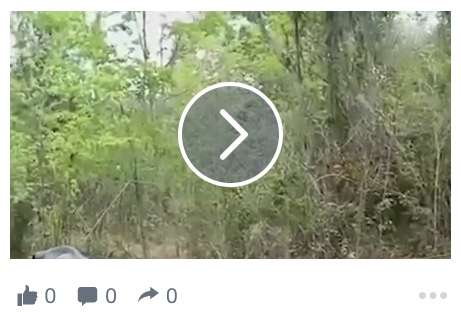 SND On Air is a powerful tool for gathering social content to display, but it works best when it's powered by great, engaging responses from your audience! If your social content isn't generating many comments or replies that you can use in an on-air segment, it might be time to spend some time reviewing social best practices. SND's Client Success team can help!
4. Learn how to monetize SND On Air with sponsorships
Sponsorship opportunities in a newscast are extremely valuable to your advertisers, because they get the chance to be showcased next to your content instead of waiting for a commercial break. We can help you with ideas for selling social display opportunities in a way that feels organic to your viewers.
5. Get Excited!
There's a whole lot to love about the new version of SND On Air. The clean, fast new interface will sit side-by-side with your content on SND Dashboard (no more clicking to a different screen). And the new drag-and-drop playlist builder (our number-one feature request) is now a reality! Plus – SND On Air isn't just for social media anymore. You'll be able to add items from YouTube, Reddit and just about any URL to an SND On Air playlist. So your content is only limited by your imagination!