We'll admit…we ask a lot of our Test Drive Team members. 'Please run our new features through the paces, give us brutal feedback and then blog about it.' End result? A better product for you. Doug Rogers from Lilly Broadcasting was kind of enough to share his experience with SND Planner – our new hybrid approach to publishing automation. The following is a guest blog post written by Doug and posted with his permission:
I've never been pleased with the results of fully automating social media posts, but this (SND Planner) is the best of both worlds.

Doug Rogers, Digital Manager for Lilly Broadcasting
Feeding a 24/7 news machine in a small market (or virtually anywhere) isn't an easy feat, but Social News Desk recently introduced us to a new tool that's already making it easier.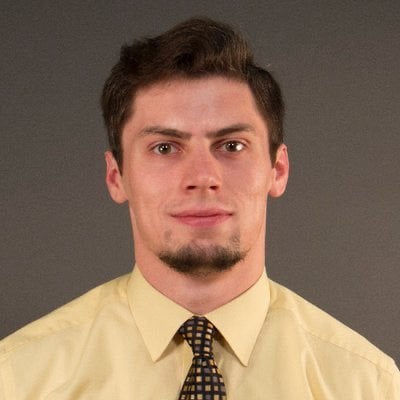 As a member of the Test Drive Team, we got an early chance to try SND's new autopilot and post planner at Lilly Broadcasting's Erie News Now (WICU/WSEE). After getting a late start with social media and having a somewhat dormant Facebook page since its inception, our station turned the situation around and quickly rose to the top of the market. We knew we couldn't stop or slow down, so scheduling content around the clock became important.
We tried automating the workflow, but it lacked the authenticity and intelligence needed to create content that resonates with our fans and followers. Finding and manually posting content worked, but it was time consuming. We were excited to learn SND wanted to solve the problem and invited us to help.
It started as an early prototype and wasn't exactly a post planner like it is now, but it was the beginning of something that's revolutionizing our workflow.
We experimented with posting some web-ready content from an affiliate news service once an hour in the evening. It worked; we were able to the feed for the content from our website to the new autopilot tool and prioritize the order of the content. On the Twitter side, which is much more heavily automated than Facebook, we were able to prioritize the content feeds – like posting a local story over national content first – and set it to autopost headlines and links every 5-10 minutes.
On the weekends when local content is much more limited, we go into the post manager, sort content by engagement and add tags to the content we want to use again. By creating a keyword feed, we can capitalize on those popular stories, scheduling them manually or via autopilot for reuse once per hour.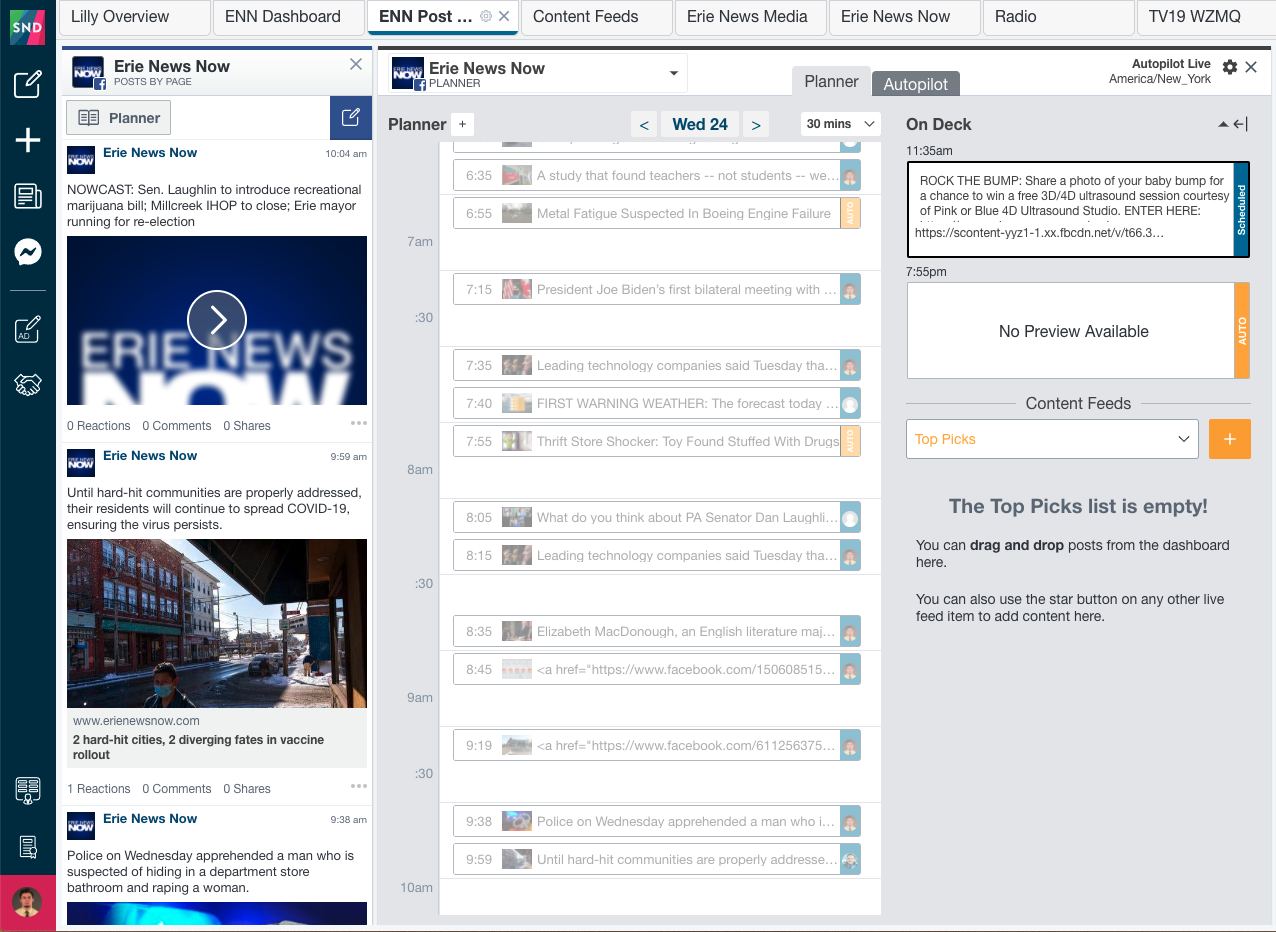 The post planner even makes manually scheduling content easier. The grid allows us to see when other content was posted, what's scheduled next and where autopilot wants to help. It makes it easy to spot the gaps and fill them in with content to keep the social media pages fresh. To schedule a post, we can just click on a slot; there's no need to enter the time, eliminating one more step. If we need to move any posts, it's just a drag-and-drop; there's no need to edit or open the post to change the time.
Like anything new, we helped squash some bugs along the way. Team SND even added features from our feedback, like the drag-and-drop for changing the scheduling of posts and manually scheduling content on the Planner where Autopilot is scheduled to kick in.
We're now looking forward to seeing how we can use our Google Analytics data to rank when content automatically posts and experimenting with curated lists to prepare content that can be used with Autopilot.
It's hard to imagine managing social media without SND. Unlike anything I've used before, they certainly understand news, and their team keeps us ahead of the curve with innovation. I've never been pleased with the results of fully automating social media posts, but this is the best of both worlds; we can leverage the power of automation while manually curating content at the same time.
SND Planner is now live! And we're making a big deal about it. Watch our Launch Party here!