Sinclair Broadcast Group recently expanded The National Desk, a national news broadcast, to 20 new markets across the United States. With goals of driving additional website traffic and increasing awareness of the broadcast, they enlisted SND Ads to get the word out.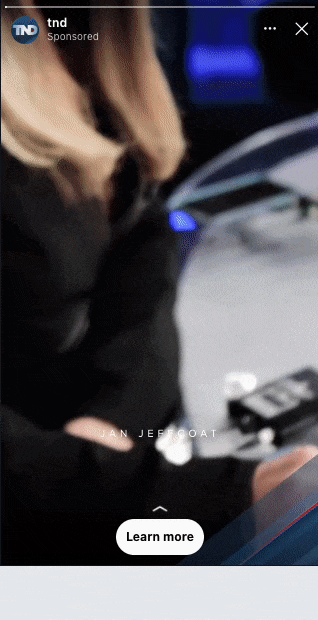 Our Meta-certified ads team quickly launched a large-scale campaign that promoted local tune-in down to the ZIP code in each market, customized for the individual times that each region airs the show. In addition, we built a strategy to drive traffic through Social News Desk's unique Dynamic News Ads technology, showcasing the best content at the best time for each person who views an ad in the campaign.
SND's Dynamic News Ads uses a proprietary algorithm to determine which content to use, how long it should be available, and when content is no longer eligible to appear in an ad. When breaking news happens, content can appear in an ad right away – no editing and uploading necessary. In addition, our team's Superhuman Optimization uses up-to-the-minute data and in-house custom technology to ensure campaigns are performing as expected (or better).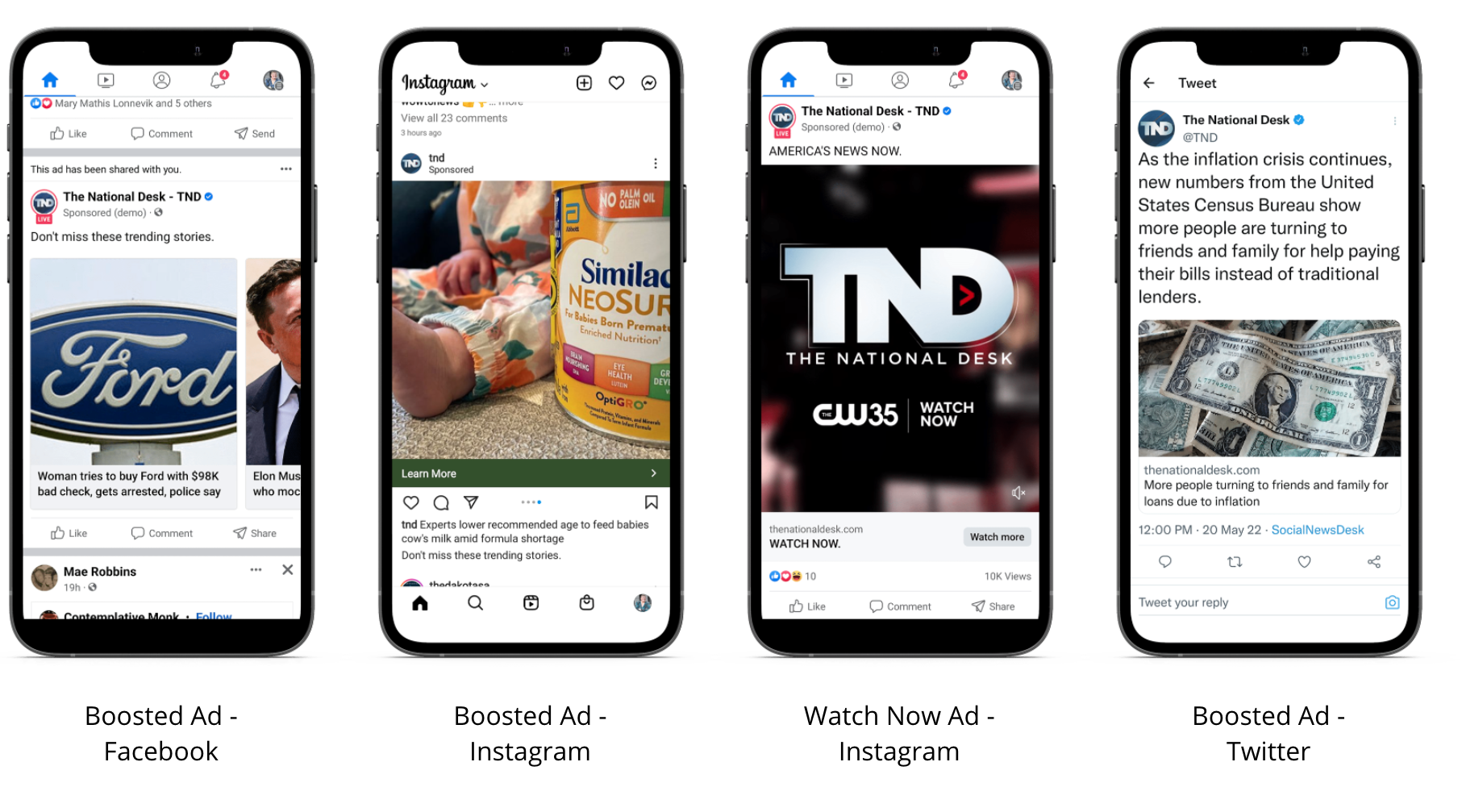 Overall, SND Ads drove millions of impressions to build awareness of The National Desk's expanded broadcast, and Sinclair Broadcasting Group was thrilled with the results.
"We were really impressed with how SND was able to push social media traffic. Our website user count more than doubled during the campaign."

Ed Sautter, Sr. Director of Promotion & Marketing – Digital, Sinclair Broadcast Group
The National Desk website also saw more than double the amount of social referrals, sessions, and new users month over month.
If you're interested in learning how SND Ads can help your newsroom reach your goals, get in touch with us at info@socialnewsdesk.com.