What defines social media success for your newsroom? It's a big question that doesn't always have a simple answer. Measuring goals across markets, talent, communities – it's a complicated equation. And social data is changing all the time; which is why SND Reports is launching this major feature update to help you keep track of social media performance better, faster, stronger than ever!
New: Sort Top Posts by ANY Key Metric
Brand new in the SND Social Roll-Up report: Now you can decide which metric is most critical to your business goals and focus on that. Do you care most about Engagement? Shares? Video Views? By pre-setting a default view for the "Top Posts" section of the Social Roll-Up report, it will arrive via email with your key-metric highlighted by default. It's easy to configure this option in the setup area of SND Reports, below the Reporting Period option.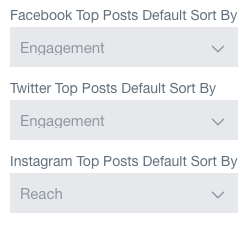 Then, once the Social Roll-Up report arrives via email, you can toggle the metrics to "Sort Top Posts By" any of the other available categories – making this a truly custom report experience…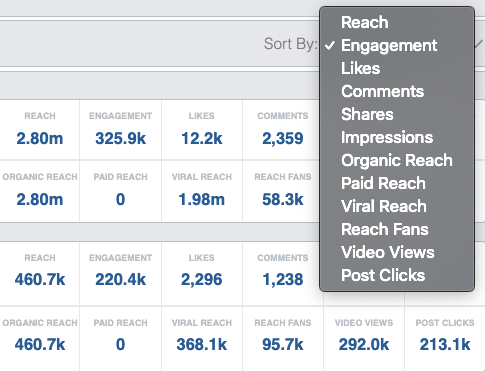 New: View Top Twitter and Instagram Posts
The SND Social Roll-Up report now shows top Twitter and Instagram posts too. And just like with Facebook, these lists are sortable by any key metric:

New: Choose ANY Date Range
One of the most-requested new features in SND Reports has been the ability to choose a custom date range. We heard you, and you can now choose a custom range to view when you generate an ad hoc report!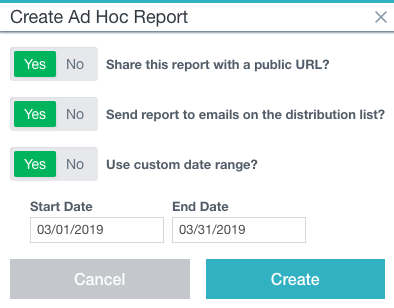 Look for this feature under the Snapshots tab of your report. Just click "Run Report Now" to see the options for creating a custom report at any time.
Do you have an idea that you think would make SND Reports even better? Let us know – get in touch with your SND Client Success rep or email support@socialnewsdesk.com.