One of the challenges of marketing for a large healthcare system is ensuring a cohesive voice across all properties. If you're managing the overall communication strategy, how do you meet the challenge of monitoring each location or specialty? How do you ensure everyone has what they need to do their job, without giving access to everything?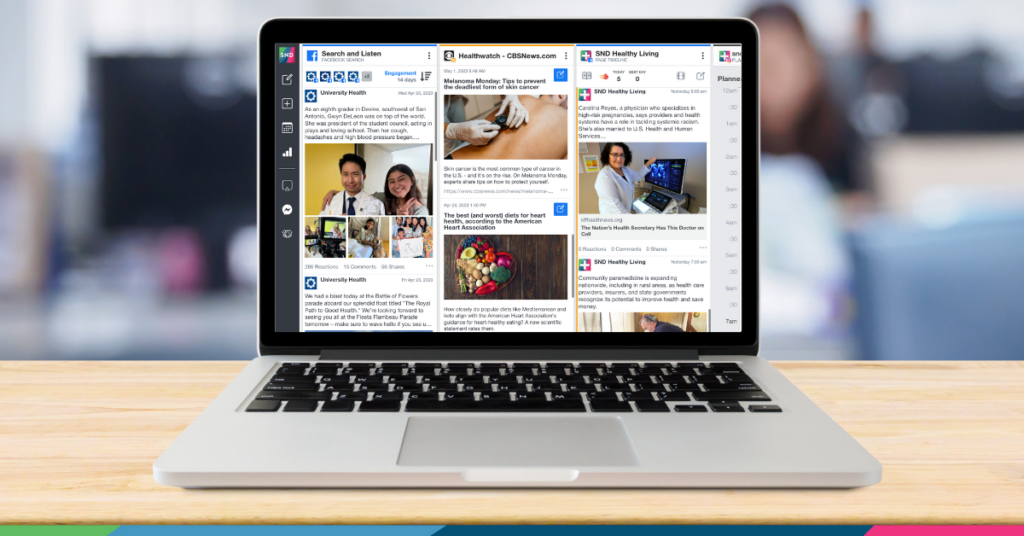 One platform, many teams
By organizing each location or specialty into its own team, you can ensure that communications staff at each clinic or within each specialty can customize the message for their particular audience. But at the corporate level, you'll still have the flexibility to oversee all teams in one place, without having to jump in between.
Granular user permissions give you control over account security, publishing access, and reporting tools. You can customize access down to the social account level so everyone has access to the accounts they need without having to share sensitive login information. Our flexible team pricing means each user can have their own account, increasing accountability (and decreasing costs).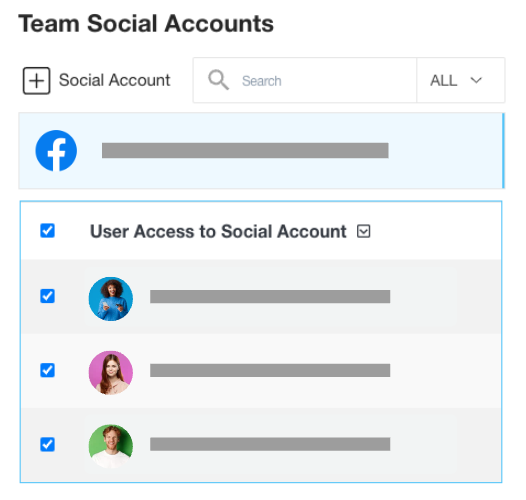 Reporting from 10,000 feet or ground level
Compiling a detailed breakdown of social analytics for your entire organization can be a ton of work – or you can set it and forget it. Our Enterprise Growth Report allows you to break down accounts into reporting units that you choose, so you can organize your account-level metrics in a way that makes the best sense for your company. Identify quickly which accounts are growing, and where your social strategy might need tweaking.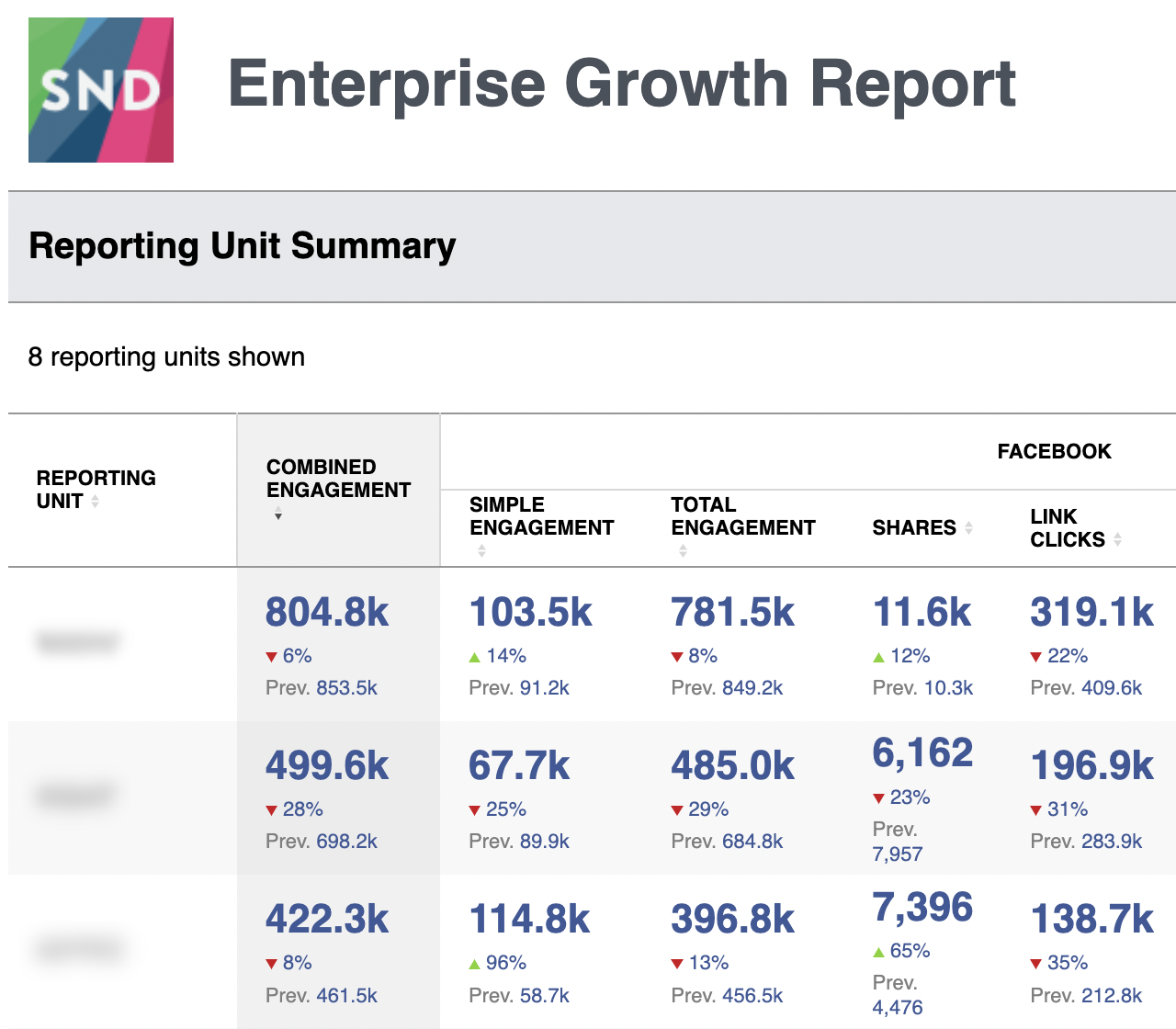 Create custom reports for a combination of top-level account data and high-performing content, then set them to come to you automatically via email. You can even set our reports to send to stakeholders outside of SND, on the frequency that you choose.
Getting post-level analytics is also simple with Post Manager. Understand with one click which posts are performing best in the KPIs that are most meaningful to you. Whether you're looking to increase your video views or Reel plays, encourage traffic to your website, or just reach the largest audience possible – you'll know within seconds what type of content is resonating best with your audience.
Find and share overperforming content
Use Group Lists to bundle together social accounts for your entire company, or into categories that matter to you and your social media teams. At a glance, you'll know when a post is doing better than average for its page. Easily repost or share your best content to other pages with similar audiences and amplify your most meaningful messages.
Do more with less
Autopilot can help you automate certain types of content, on a schedule that you choose. Whether you want to publish once a week or dozens of times a day, our tool can save your teams hours of time publishing to social media. – freeing them up to focus on creating new, quality content. Automatically publish jobs to your LinkedIn pages, share tips on Facebook, and even automate your Instagram feed to help reach younger audiences. Our recommended Best Times to Publish are customized for each day of the week, for each page, based on your audience's habits – not a generic recommendation for other industries.
Work toward a common goal
Group accounts together in order to publish to many places with a single click. Customize the content for each social network, then schedule to publish simultaneously (or send right away).
Publishing Calendar gives your entire hospital system a central place to view all upcoming content on the schedule. Local teams can see what's coming from corporate marketing and plan accordingly. Meanwhile, the corporate team can monitor what each location or specialty is planning to publish to ensure a unified message from your brand.

Need to reschedule content to later in the day – or farther into the future? Drag and drop your post to a new day and time. If you need to make changes to the content, it's easy to edit. Notes allow for simple communication about upcoming events that need content created.
Schedule each day with precision with Planner. For time-sensitive posts, you can easily schedule down to the minute – and still make adjustments on the fly.
Start organizing your marketing teams and working together to reach your goals – get in touch with us at info@socialnewsdesk.com.