Newsrooms are already pumping out great content every day. SND Promotions finds it and turns it into the perfect ad.
Here's how – using proprietary technology – we create dynamic copy and dynamic creative in real-time to help your news org reach its goals – newsletter signups, tune in, subscription acquisition and app downloads or whatever else you can come up with – we can help.
We take what you're already doing well and enhance it. We find your best content and get you the best result.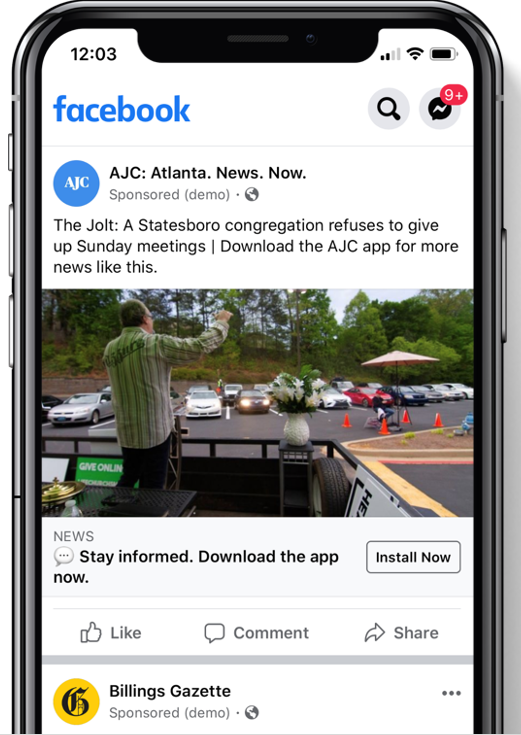 Our Dynamic News Ads works at the speed of news.
New to SND? Click here to line up a demo or to learn more about Social News Desk!