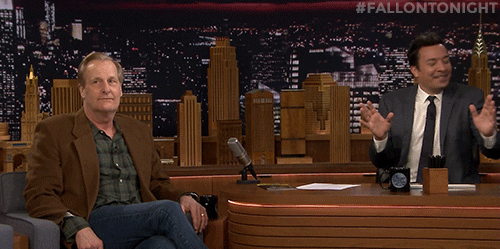 One of the comments we often hear from new users of the SND Dashboard is, "There's just so many bells and whistles!" It's true, there's a lot to take in when you're first introduced to SND Dashboard. It's easy to start publishing right away and quickly forget some of the other helpful features that are a part of the tool.
Creating a tool for journalists, by journalists, we understand the unique workflows and needs newsrooms have. Here are five features you may not know you have in SND Dashboard that can help you enhance your workflows, reach your audiences more effectively, and maximize your use of Social News Desk.
SND Reports
Want to see insights quickly and easily with as few steps as possible? If so, SND Reports is a great solution for you. This reporting tool allows you to create three different reports that you can customize and have emailed to you (and anyone else) daily, weekly or monthly.
The three available reports are: Stats Roll-Up, Facebook Scorecard and Instagram Scorecard. (And there's a new one on the way soon!) For all of these reports, you are able to view a reporting period of the previous day, week or month. You can also run ad hoc reports with a custom date range should you so desire.
The Stats Roll-Up report allows you to add in any social account that is attached to your dashboard. Get a cumulative overview of account insights and a list of top posts. You also have the option to include your Market Scorecard, which is a reporting period-specific snapshot of our Social Rankings offering.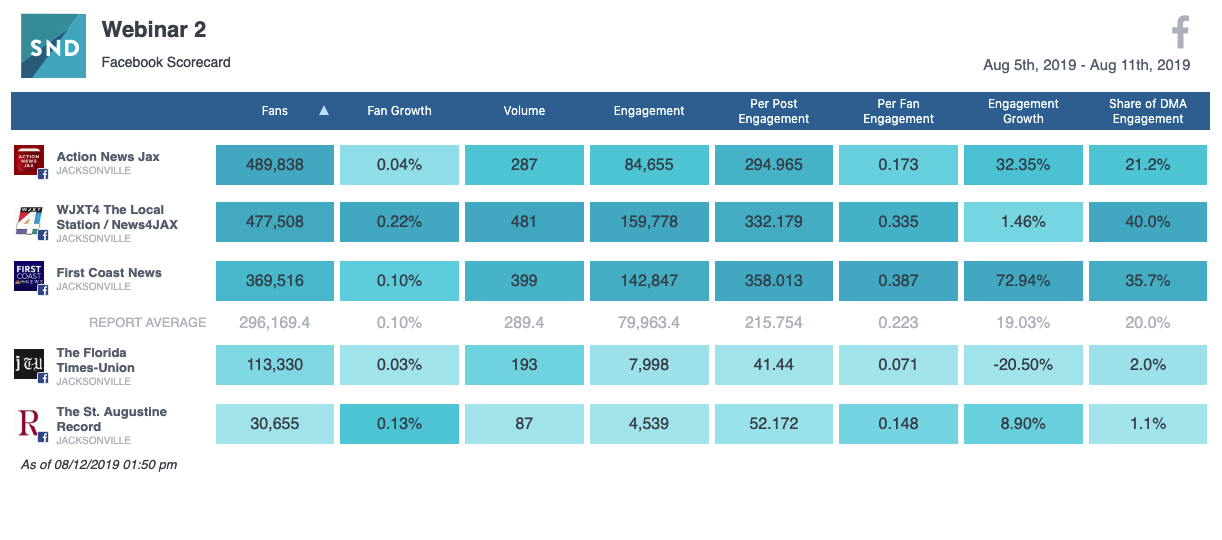 The Facebook Scorecard report allows you to add in not only attached accounts, but also public Facebook Pages as well. You can use this reporting tool to compare and contrast your insights with competitors, amongst talent, etc. You'll also notice color-coding inside the Scorecard. The darker the color of the cell, the better that account is performing in that particular category.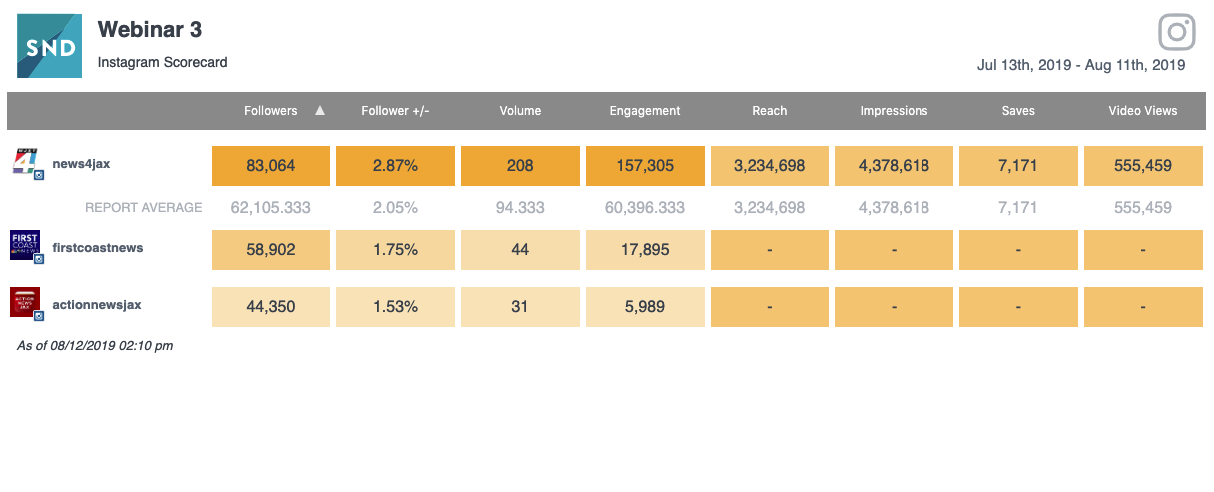 The Instagram Scorecard report is similar to the Facebook version, in that you can add in public accounts. You'll need to have the exact Instagram handle to pull in the public account, and it must be a business account in order to be displayed in the report. Public accounts do not display the categories of reach, impressions, saves or video views because those items are not publicly available. You can, however, view these metrics for accounts attached to your Dashboard.
All SND Reports are viewable publicly with a public share URL you can send to anyone you wish. You can also enable a "Permanent Share URL" which will always display the latest version of that report which has been run. You can use this URL in an iFrame on an internal landing page where talent, producers or managers can regularly go and see how your accounts are performing. Or simply bookmark it in your browser and check it regularly without receiving an email. The choice is yours! Customization is great, isn't it?
Curation
Publishing is how you reach your audience. Curation is how you find great content, updates and more to keep your audience informed. We have several ways you can monitor and curate content from social media and the web as a whole.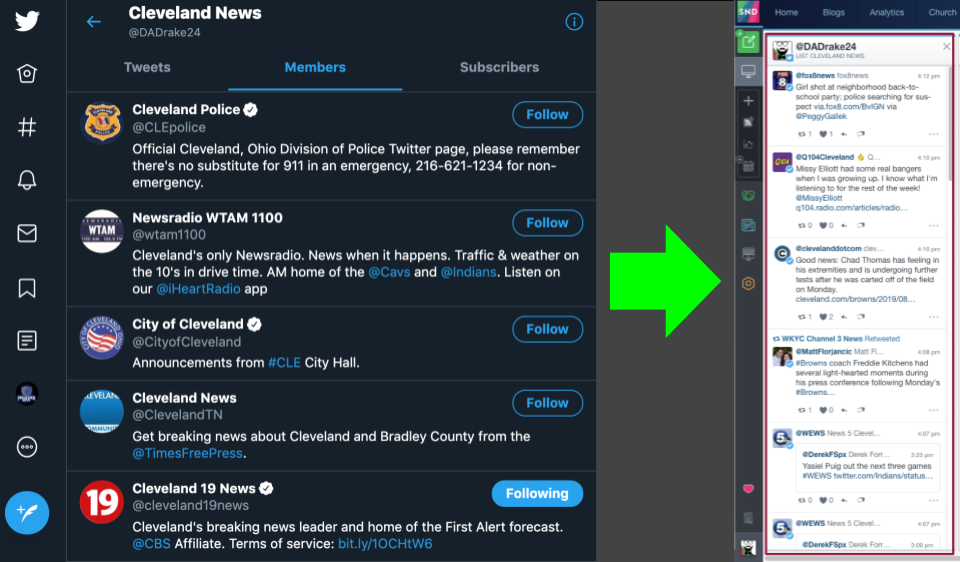 A Twitter list is nothing more than a list of specific accounts you want to monitor. Instead of sifting through your Twitter Timeline stream, hoping to catch the latest Tweet from an important account, you can categorize them into Twitter Lists and monitor the individual list as its own stream in your Dashboard. Categorize local police and fire departments, competition, reporters, national affiliates, etc. This is a great tool for the producers in your newsroom as well, so they can keep up-to-date on the latest news!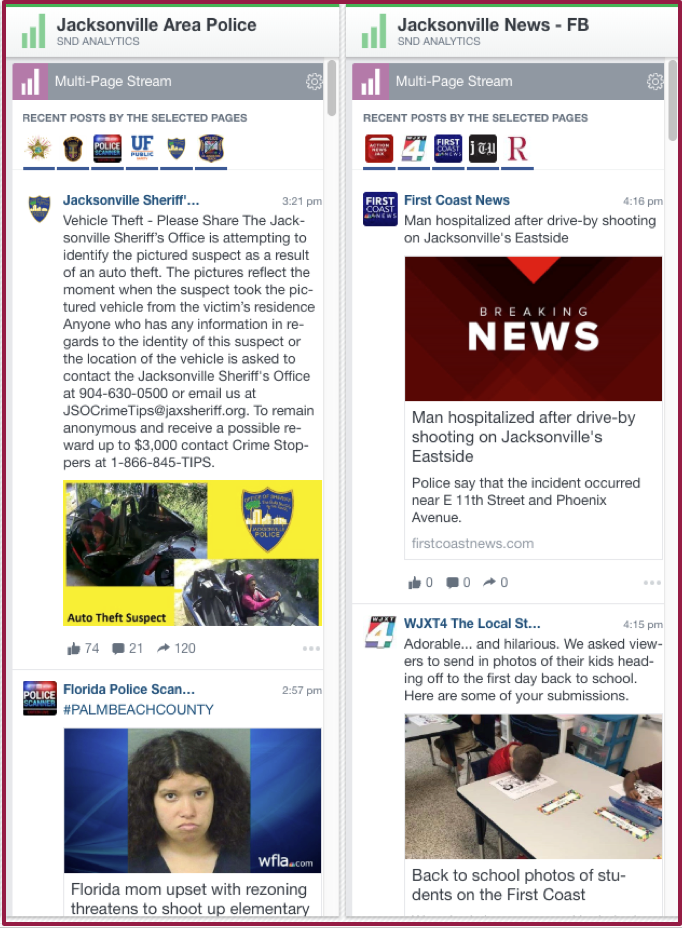 If only Facebook had a way to monitor multiple pages like you can monitor multiple Twitter accounts in one list. Unfortunately, they don't. But we do! Multi-Page Stream Widgets can be opened up from the SND Analytics tool. You can add in any page you have attached to your Dashboard, or add in public Pages as well. Want to see the latest posts from your competition? Set up a Multi-Page stream. Don't want to miss the latest press releases from your local police departments? Set up a Multi-Page stream. These streams are limited to the most recent 20 posts for all pages. So try to keep the number of pages you're monitoring low so you're sure to see the latest.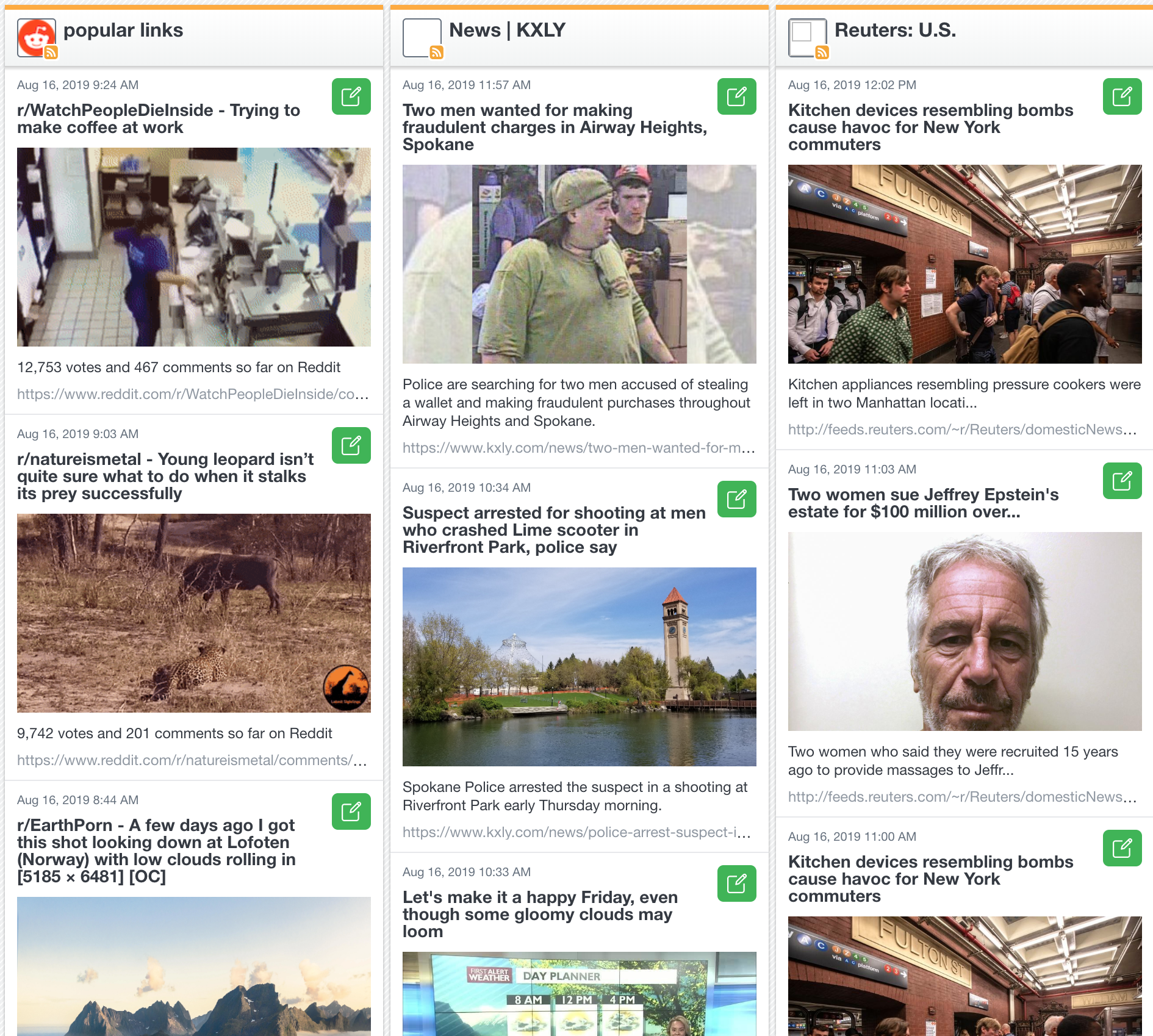 How about RSS feeds? You can monitor them right from your Dashboard! From your station website to the latest from the AP, CNN Newsource or Reddit. If there's an RSS Feed, you can have a stream for it in your Dashboard. Not only that, but you can also instantly create new posts from the RSS Feed items with the link already attached to your new post. Click the green publish button next to the item you want to post, select your social accounts, type out the post text and send!
Post Meta-Tagging
This feature allows you to tag posts by category, subject, or post type. There are two ways to tag a post: when creating content, or after content has been sent out.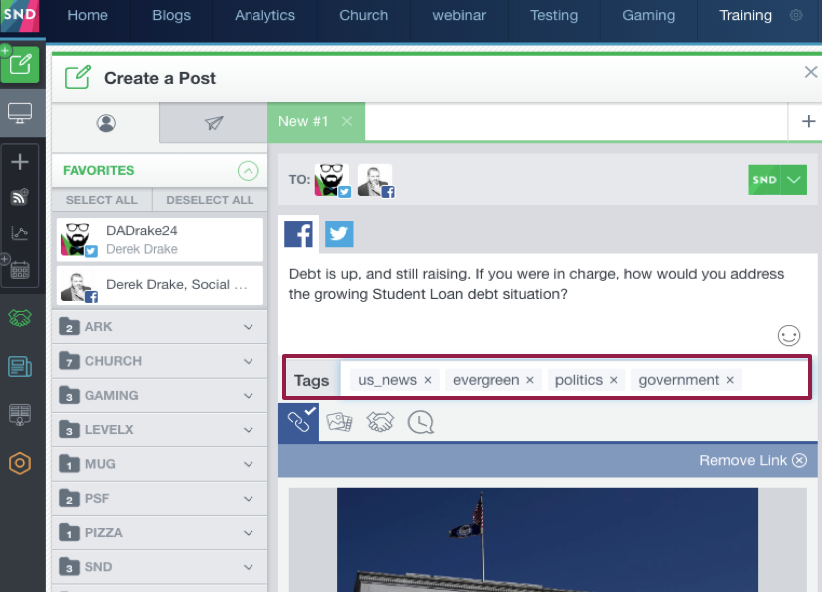 To tag a post when you're creating it, look at the bottom of your post composer. You'll see a simple tag entry form. This is not for hashtags (put those in your post text). Start typing your tag and you'll either be able to create a new tag or search for one that's been created already.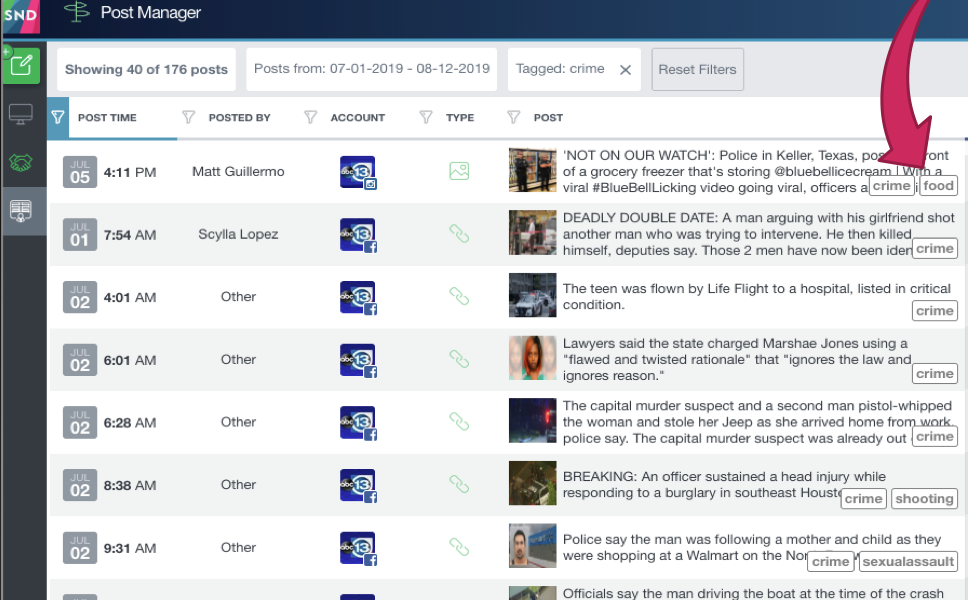 Once you've tagged your posts, you can use Post Manager to quickly filter for posts containing a certain tag. This feature makes it simple to group together posts around certain verticals (lifestyle, sports, weather, crime, evergreen) or even specific topics. Group them so you can come back later and find great posts that performed well, run reports around a specific topic and more.
Quick Posts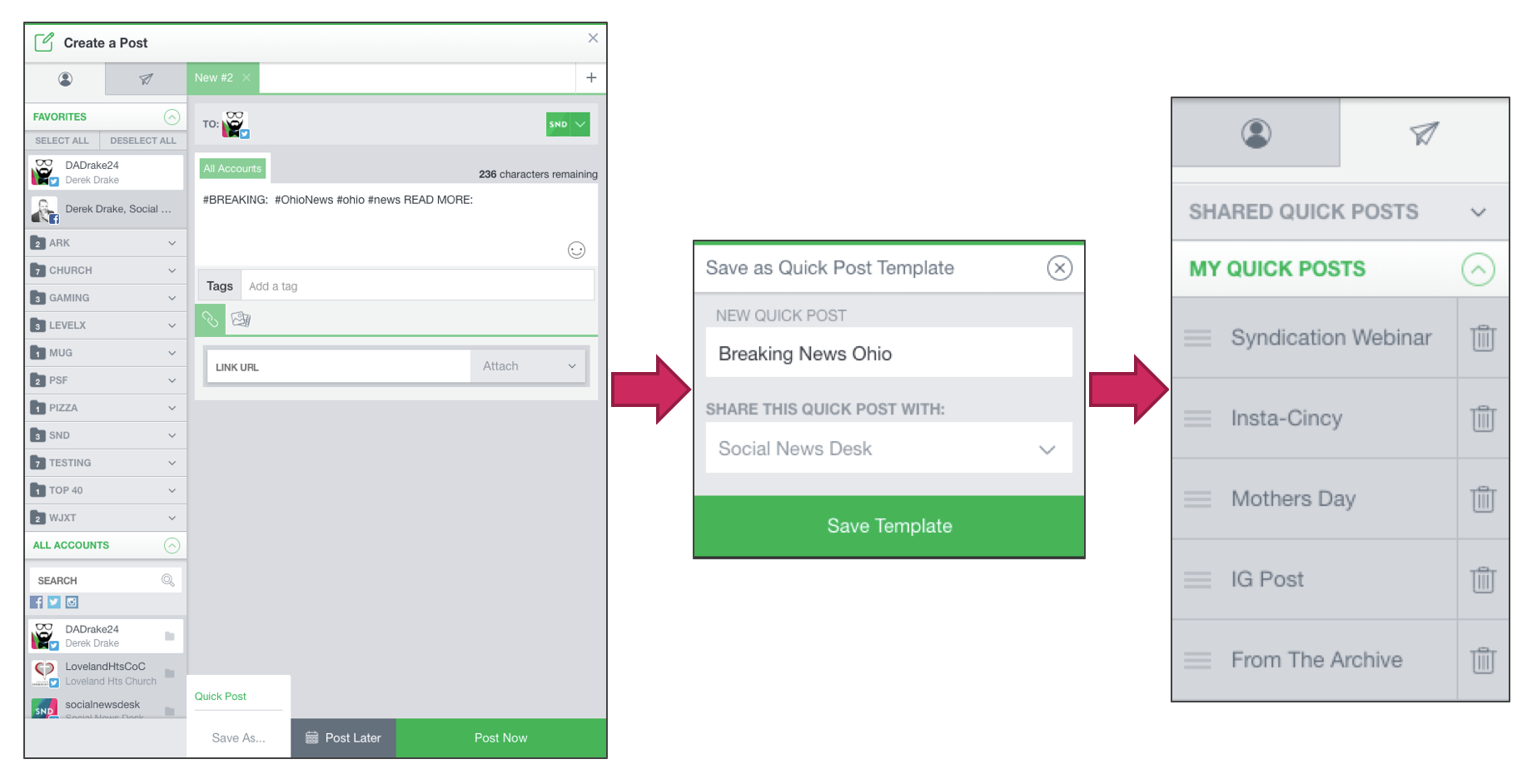 This has been a feature that has lived in the SND Dashboard for years, even before the current version existed. Quick Posts allow you to create templates for anything you're going to need more than once. You create the post like any other post: Select the accounts, type out any text you want to carry through (hashtags, links, @mentions, etc.), add meta-tags or a branded content sponsor, etc. Once the template is to your liking, instead of clicking "Post Later" or "Post Now", select "Save As > Quick Post". You can then name it and either keep it to yourself, or share it with others in your newsroom.
This feature is particularly helpful when tweeting a live event. Just input the trending hashtags, @mention, and the account you're live tweeting from and save it. Then from your Quick Post selector, click the Quick Post you want to use numerous times and open up several tabs. Tweet away!
Scheduled Interactions
This feature helps newsrooms keep the conversation going on Facebook. It's a great way to push those Meaningful Social Interactions. Users can schedule a Facebook comment to post after a certain period of time. Try asking a follow-up question or adding additional information to any story.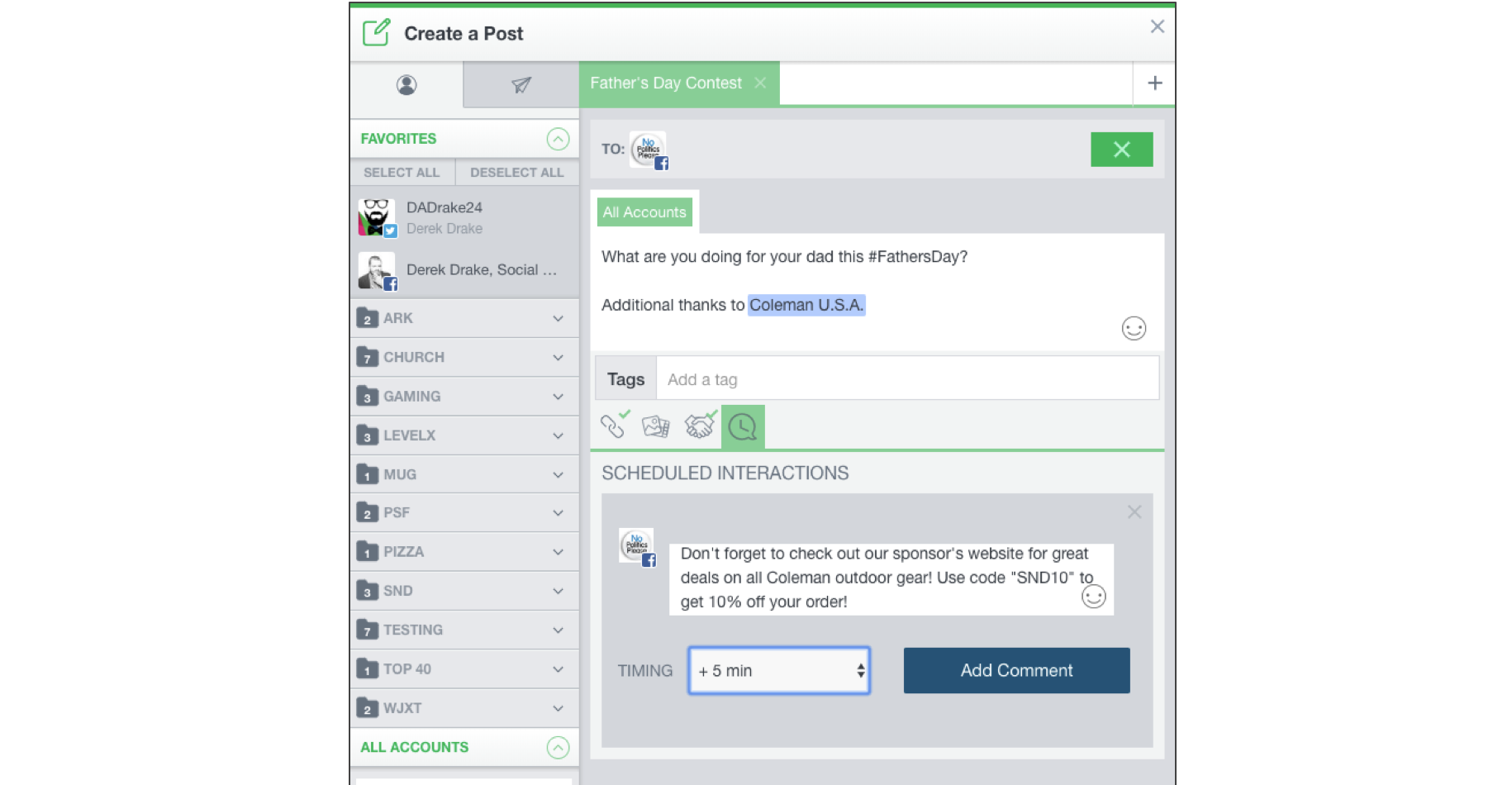 You can also schedule a share from one page to another using SND Dashboard's Scheduled Interactions feature. This is a great way to use your newsroom's scale to self-promote and build up reach. Whenever a reporter's story has aired and is live on the website, post it to your brand Facebook page and schedule a share to the Reporter's page. You can also customize the messaging on the shares as well.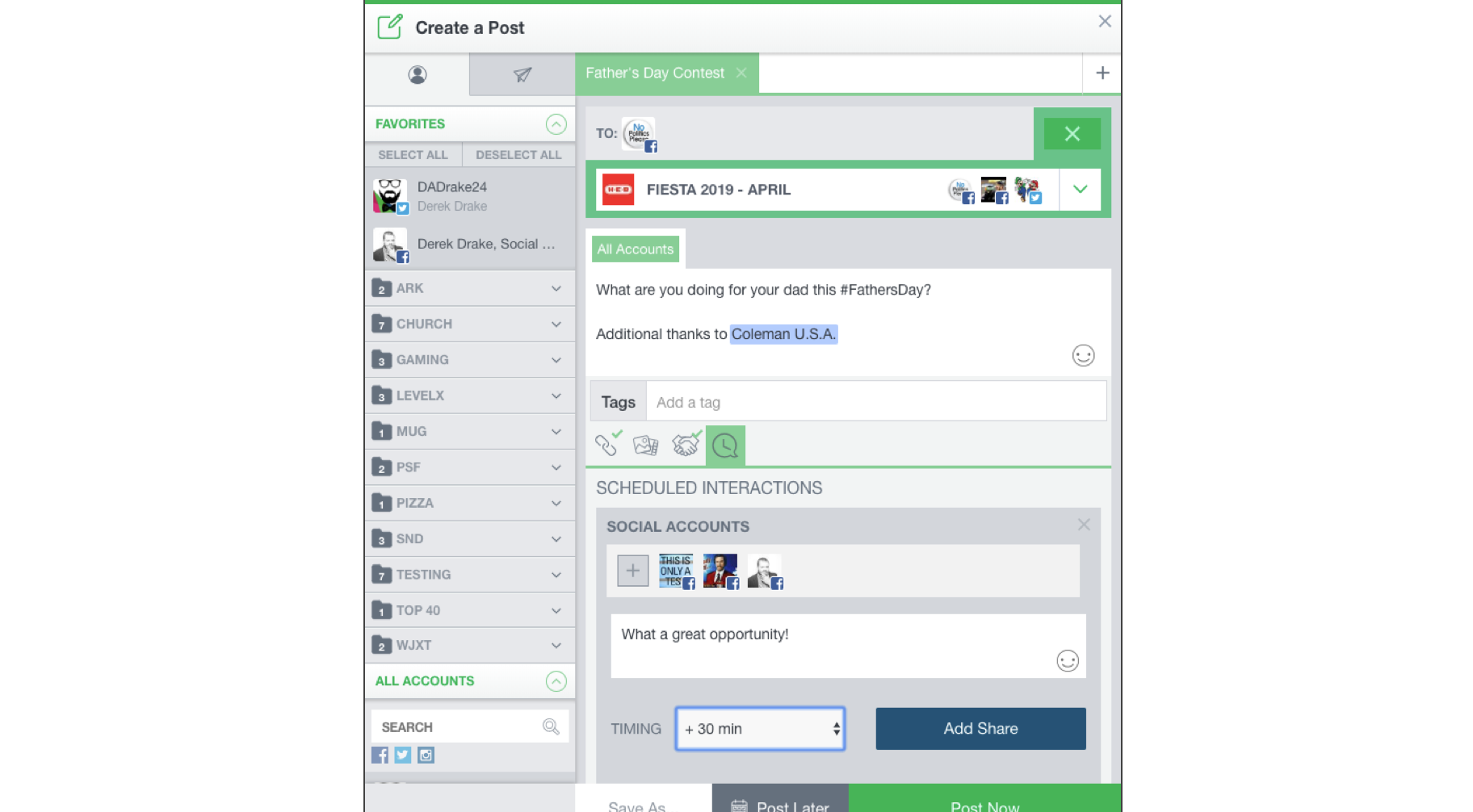 Once the post goes out, the timer starts ticking for the delay on any comments and shares you've scheduled. You'll see the interactions happen without lifting a finger! Want to schedule a share or comment after the post is live? You can do that as well. Click on the ellipses menu (…) on your post in your stream and select "Scheduled Interactions".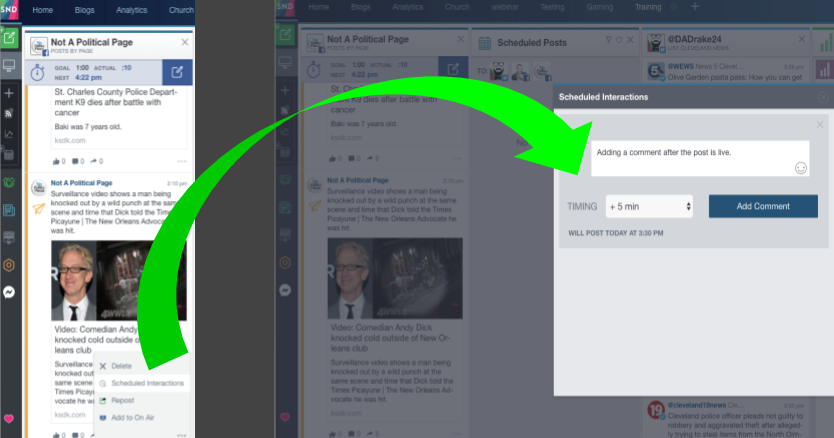 There are so many bells and whistles that make the SND Dashboard much more than just a publishing platform! From analytics to workflow optimization, we're here to make your day-to-day a bit easier. If you have any questions, you can always reach out to your Client Success Manager or email us at support@socialnewsdesk.com.