GAINESVILLE, Fla. – Social News Desk (SND) was named to the University of Florida's 2019 Gator100 during a ceremony on Feb. 22 at UF's J. Wayne Reitz Union Grand Ballroom.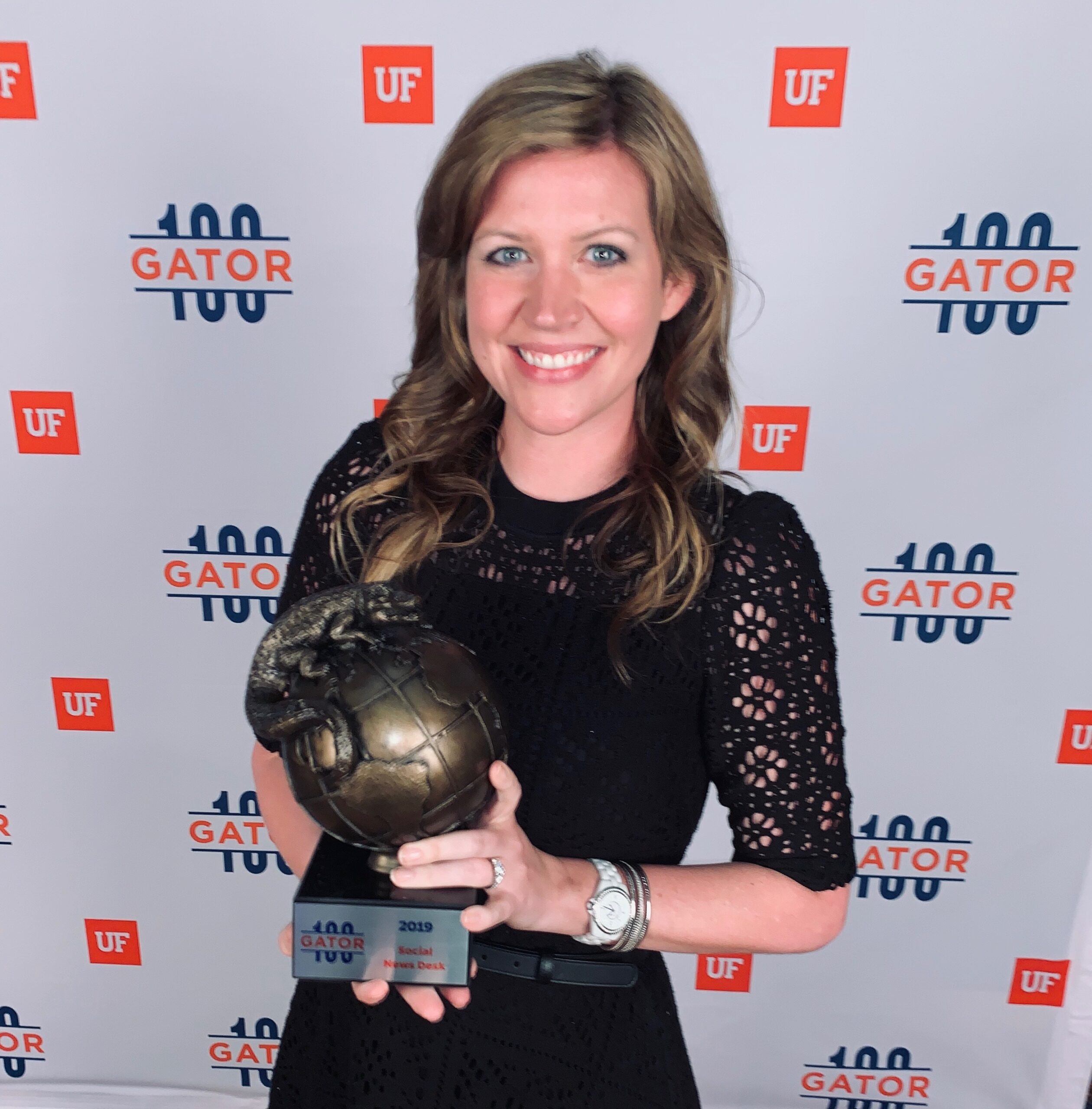 Sponsored by the UF Alumni Association, in partnership with the UF Entrepreneurship & Innovation Center, the Gator100 recognizes the 100 fastest-growing businesses owned or led by UF alumni. Ernst & Young calculated each company's compound annual growth rate (CAGR) over the past three years to generate the ranking.
Social News Desk was ranked 31 with a CAGR of 50.79%.
This is the company's 4th consecutive appearance on the Gator100 list. In 2018, Social News Desk was ranked 11 with a CAGR of 72.54%. Based in Atlanta, SND is a software as a service business with a global client base consisting of local-news organizations such as TV stations, newspapers and radio stations. SND was founded in 2011 by Kim Wilson, who graduated from the University of Florida's College of Journalism and Communications in 2002: "It's such an honor to represent the University of Florida and prove that entrepreneurship isn't just for business-school majors!"
"The Gator100 honors UF alumni from across the university who are founding and growing amazing companies around the country," said Kent Fuchs, president of the University of Florida. "It's an incredible affirmation of the innovative and entrepreneurial spirit of the Gator Nation."
To qualify for the Gator100, companies must have been in business for five years or more as of Sept. 28, 2018, and have had verifiable annual revenues of $250,000 or more every year since 2015. Additionally, a UF alumnus or alumna must have met one of the following three leadership criteria:
Owned 50 percent or more of the company from Jan. 1, 2015, through Sept. 28, 2018; or
Served as company's chief executive from Jan. 1, 2015, through Sept. 28, 2018; or
Founded the company and been active as a member of the most senior management team from Jan. 1, 2015, through Sept. 28, 2018.
View the full list of Gator100 honorees at gator100.ufl.edu.