Big week for feedback in the Test Drive Team. The testers are putting the new SND Dashboard through its paces and finding a few bugs along the way…which is good news! It's exactly what they've been asked to do. In the weekly feedback call, SND VP of Engineering Aaron King walked everyone through updates and bug fixes such as "Reply to Tweet" which is now working as it should. The team also addressed an issue with the character countdown for new posts which seems to be back on track now.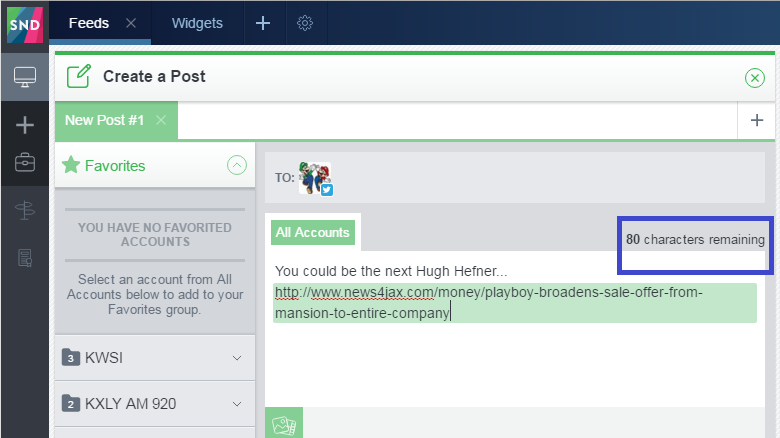 Our Test Drive Team members shared a ton of great feedback with our developers, including suggestions about new features, ideas to improve the user interface, and expressed some love for features currently in SND Dashboard that they're looking forward to using in the new platform such as Quick Post.
One topic of discussion which was big among the team this week was evaluation of the labels for some of the streams and features. For example, the SND Dashboard currently has a column called "Posts by Others" … which Facebook is now calling "Visitor Posts." Some TDT members suggested the SND Dashboard labels should more closely mimic labels used on Facebook and Twitter's native platforms, to make using Dashboard feel seamless and simple.
Next week should bring a lot of exciting updates as the SND Development Team wraps up another two week sprint. And we expect the Test Drive Team to get its first look at the brand new SND Mobile App! Stay tuned for updates and screenshots!