The Social Rankings app, powered by Social News Desk, is beloved by newsrooms across the country. This FREE app aggregates social media content and data from every single DMA in the United States — ranking newsrooms and market talent according to their daily social engagement.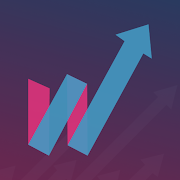 SOCIAL RANKINGS BY SOCIAL NEWS DESK
Within a market, you can see how each newsroom is performing, as well as rankings for talent pages. (Yes, we rank every reporter, anchor, meteorologist and writer in the market. And if you don't see your page, or if you've moved to a new market recently, let us know!)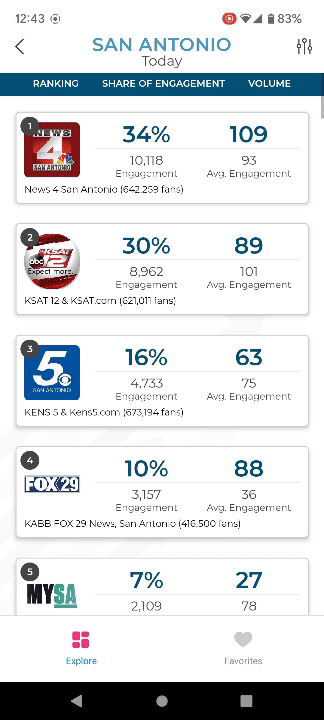 If you work with multiple markets, you can favorite as many markets as you like – making it easy to find the locations you need to keep an eye on. Better yet, your favorites view will show the top three newsrooms at a glance! You can also tap into the market to view the detailed rankings for each newsroom.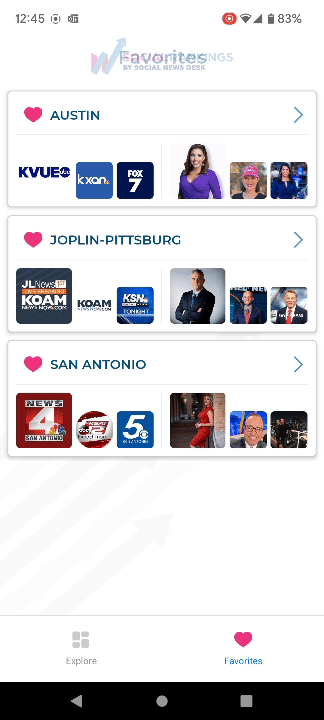 Get the FREE Social Rankings app today! Download now for iOS, or download the app for Android. Be sure to leave us a rating and let us know how the ALL NEW app is working for you!