Here's some news worth mentioning: There seems to be renewed interest and trust in local news.
A recent survey by Reuters suggests things may be looking up – and that's a big deal considering the last few years. From layoffs to shutdowns, it hasn't always been the smoothest of rides.
But there are still bright spots for news — especially for local news!
For one, did you know that local news is the most-used news source on TV? This is ahead of Fox News, CNN, CBS News, and others. There's clearly (still!) an appetite for what's going on in communities.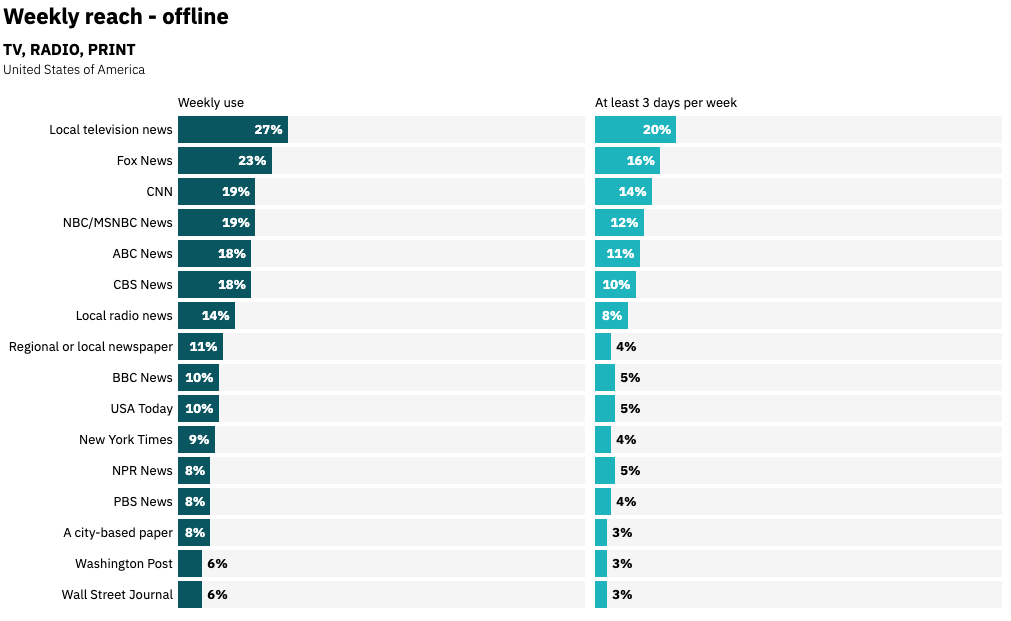 And not only that, local TV news is by far the most trusted source of news. 61% of respondents said they trusted it, while the second-most is the BBC — and that's at 50%.
Other report highlights:
Local news is the 4th most-used online news source, behind Yahoo, CNN and Fox News.
72% of survey respondents get news online, including from social media
When it comes to using social media for news: Facebook takes the cake at a whopping 29% of people using it. Fun fact: The biggest increases since last year are YouTube and Instagram.
Here's what we think is the best part: Social News Desk makes it easier than ever to manage different social platforms! Sure, Facebook has been around for a while, but we've recently added publishing capabilities to YouTube — and people are hungrier than ever there for news.
And let's not forget about that other hot platform, Instagram. Whether you want to publish carousels, reels, or even drive traffic from a not-so-link-friendly platform – we've got you covered. We also now support publishing Stories!
Wondering how you can take your social media game to the next level? Have questions? Reach out: support@socialnewsdesk.com.