Like mullets and tie-dye, email newsletters have made a comeback from the 90s in a big way. But unlike mullets and tie-dye, a winning strategy for your newsroom's newsletters is really important! Your email subscribers give you a database of first-party data, help generate ad revenue, help generate membership and subscription revenue, and provide a direct link with your audience.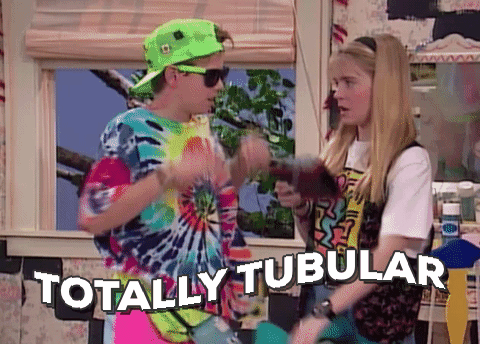 Why Newsletters?
Newsletters are one of the best ways to build a long-lasting relationship with your audience – and it comes straight to their inbox. The format also gives your writers an opportunity to show their personality in a way they can't on your website or on TV. Niche newsletters also offer a platform to showcase your expertise and depth of coverage.
Although the online channel is still an important means to publish and deliver the news, a website is an endless stream of information, while newsletters have a beginning and an end and summarize the day.

Jason Hegna, vice president of sales at Shaw Media
Content Matters
Both general and niche newsletters have a place in your strategy. Morning and afternoon headline newsletters tend to have a larger audience, and there is enough content to support delivery every day. However, niche newsletters tend to have a much more engaged audience. When choosing topics, be sure that there is already a proven level of interest, the ability to expand your coverage, and the ability to add your voice to the conversation around the topic.
Hearst Newspapers' Marketing Specialist, Sierra Smith says the company has seen success with niche topics like food and recipes, crime and courts, cannabis coverage, travel, local history and sports. While WDIV-TV's Digital Special Projects Manager, Ken Haddad says his station offers several sports-focused newsletters to subscribers in the Detroit market, each with its own dedicated fanbase built in.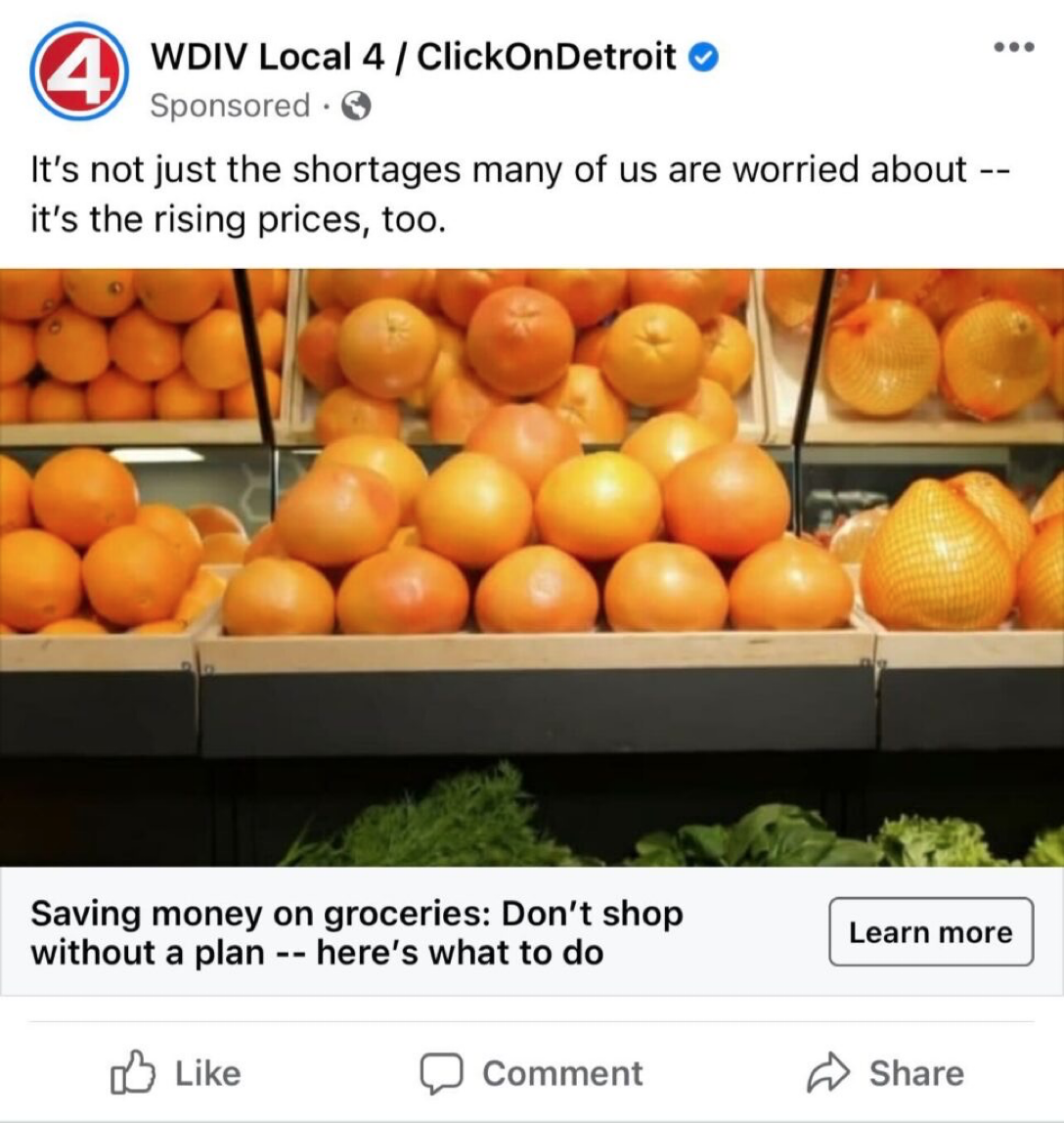 Growing Your Audience
Haddad and Smith go on to suggest that newsrooms take a multi-pronged approach to promoting newsletters, including paid acquisition campaigns, targeted on-site units, specific sign-up pages on your website, and for TV stations – using the megaphone of on-air promotion. Cross-promote your newsletters between one another, and in other media such as podcasts and livestreams. Don't forget about referrals! The better your audience knows you, the more likely they will be to share your newsletter with their families and friends.
Make Sign-ups Simple
Using SND's Dynamic News Ads technology in partnership with the SND Ads team, newsrooms can leverage their highest-performing social content into targeted ads that reach the right person, with the right content, at the right time. While Dynamic News Ads can be used for almost any newsroom objective (including SMS signups and Tune In), we've seen huge success and low costs in gathering newsletter leads for publishers.
The sign-up flow for Dynamic News Ads is so simple that users only have to click a button. Facebook pre-fills information in the form, so your users will be signed up and on your site in no time. SND can even help automate leads to your CRM, so you don't have to manually add users to your subscriber lists.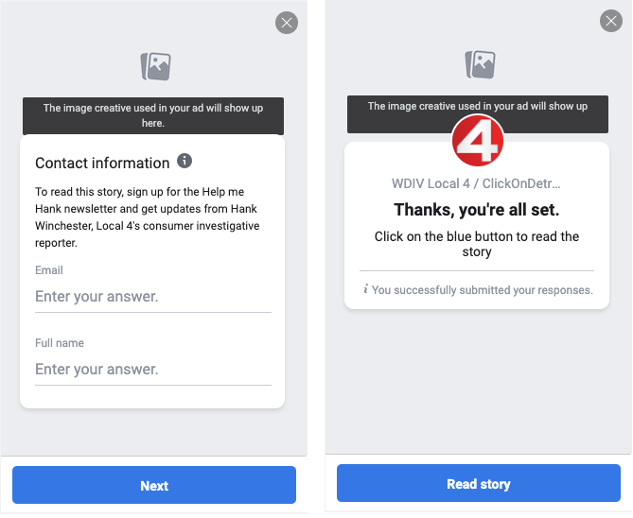 Decide What Success Looks Like
How will you know when your strategy is working? Be sure to measure your progress as you go. Decide what KPIs are most important to your organization – is it the lifetime value of a subscriber, or increasing unique email addresses acquired?
Once you've defined your goals, check in with your campaign's performance. If you're running ads in support of growing subscriptions, take note of which newsletters are gaining the most sign-ups at the most competitive cost, or driving the most paid subscriptions. Don't be afraid to shift budget as you learn more about your users' habits.
Pro tip: TV stations are seeing lower costs per lead right now because broadcasters are somewhat new to the newsletter game when compared to print publishers. So if you're not running newsletter promotions, now is the time!
Want to talk? Email us to set up a call anytime.