If you're like most newsrooms, the realization that clicks from the Facebook (News) Feed to your website are in a steady decline has you feeling on edge. But this new-normal doesn't have to spell disaster for your social media referrals.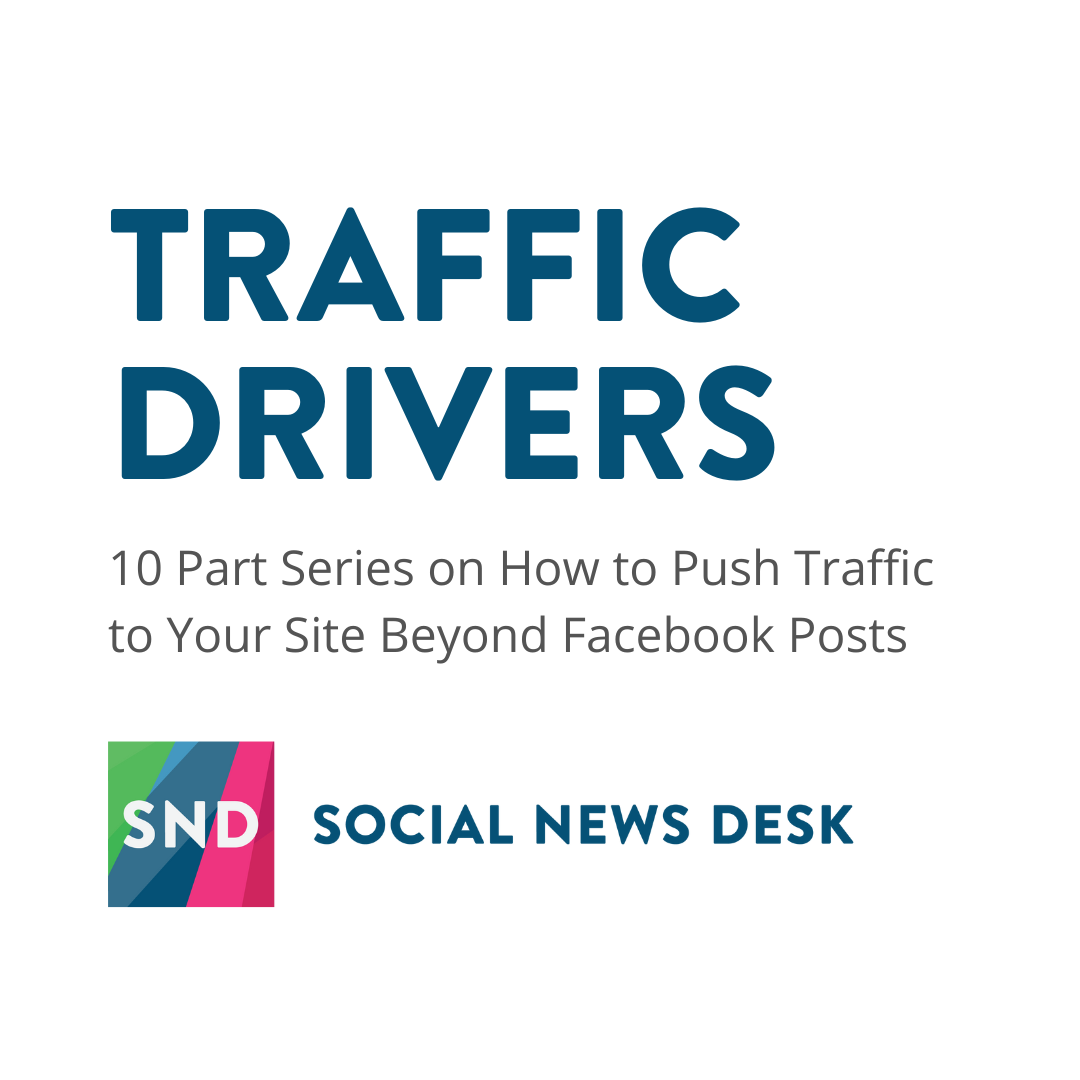 In this Social News Desk blog series, we're exploring the MANY different ways you can get traffic FROM social TO your newsroom's website… including AI-powered publishing automation via SND Dashboard!
Why automate?
It just doesn't make sense anymore to continue spending a ton of time crafting the perfect Facebook post dozens of times a day. With Facebook's announcement that they're deprioritizing news, there are better ways to use your time. Facebook continues to be a large source of social referrals, though – so it's still an important part of your overall traffic strategy.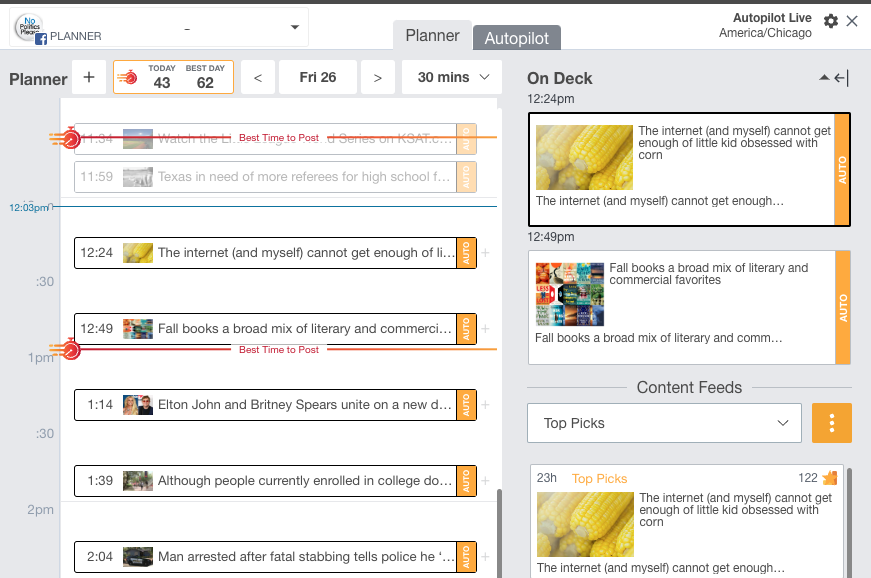 We also recommend automating Twitter as much as possible, since Twitter can support more content, published more frequently.
Creating customized feeds
You'll need at least one RSS feed to set up SND's Autopilot feature and begin automatically publishing content. Many of our clients use several different RSS feeds to prioritize different topics such as local news, sports, local features, national news, and entertainment news. If you only have a single RSS feed, you can use SND Autopilot's filtering tools to create "mini-feeds" for each topic.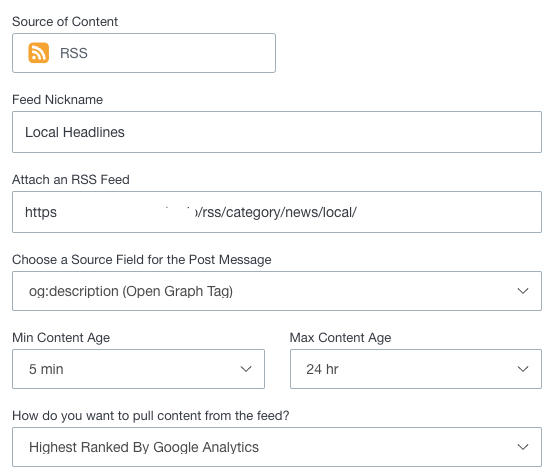 In the RSS feed options, you can choose the source field to use as the post text when Autopilot publishes a post. In this case, we're using the og:description tag to generate the text. We're also using the newsroom's Google Analytics profile to prioritize content within this feed, which means SND's artificial intelligence will use signals from GA to determine the best content for any given time.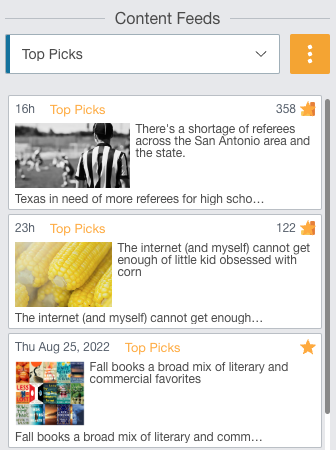 The Top Picks feed is a special curated content feed. You can add content in several different ways; by manually creating a post using the Post Composer, by 'starring' an item in another feed, or by using the menu on a piece of already-published content from elsewhere on your Dashboard to add the item. Top Picks can be used as a sort of "super priority" feed, and content can also be moved around within this feed. It's a great way to identify content that you definitely want to send out first, but the exact time doesn't matter.
Schedule and prioritize content
Once your RSS feeds are in place, you can start building a schedule. SND Autopilot supports everything from automating a few times a day to completely automating your social publishing schedule – and anything in between. Use Automated Blocks to customize publishing frequency during different times of day.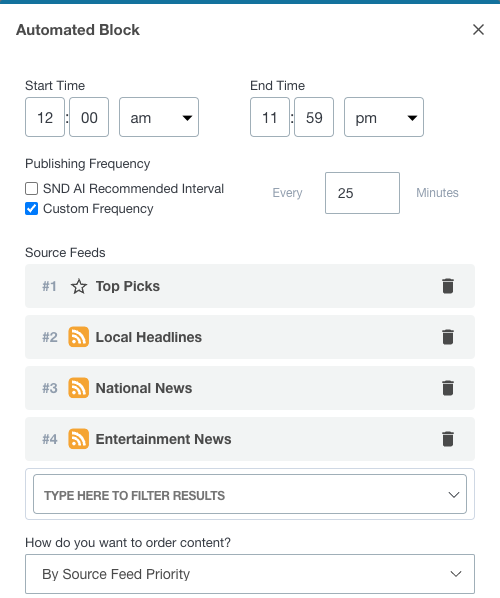 In the example above, we've set up an Automated Block for the entire day, using a custom frequency of publishing every 25 minutes if nothing else is scheduled. Autopilot will prioritize content based on several source feeds, and each feed can have content prioritized within it.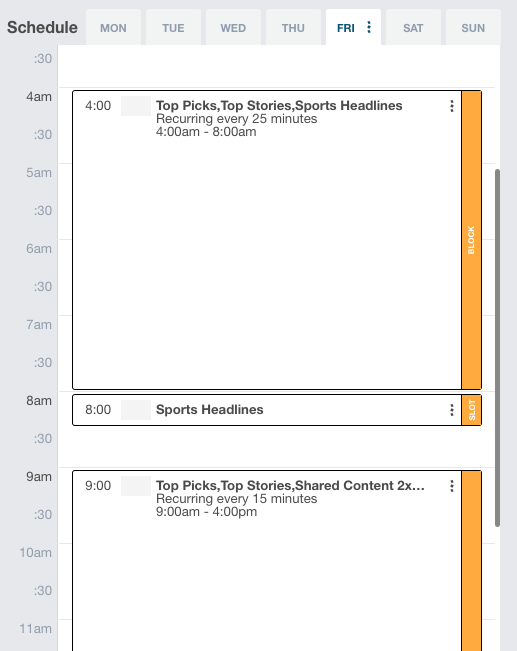 Want to publish different content at different times of day? Just set up multiple Automated Blocks throughout the day. Once you've built the schedule for a single day, you can copy either a single Automated Block or even the entire day to another day of the week – a great timesaver to quickly complete your Autopilot schedule for the entire week.
Putting it all together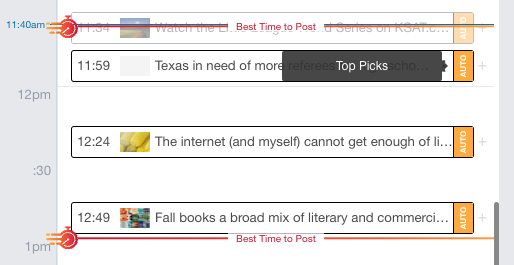 The Automated Block and Content Feeds will work together to publish content throughout the day, based on the rules and filters you've set up. You can always see what content is expected to be published, based on these rules, at any given time. You'll also see which feed content is coming from, so you can make adjustments to filters or priorities if needed.
By default, Autopilot won't publish content that's already been posted to your account; however, you can opt to repeat content more often if desired (which is great for Twitter).
Take it to the next level
Using Autopilot's Social Account Recirculation Feeds, you can automatically republish content that has been performing better than usual – from the same account, or from another Facebook Page or Twitter account in your Dashboard. If you use a different social account for the content source, the content will be shared or retweeted. It's a great way to amplify other accounts in your newsroom, such as reporters and anchors' accounts, or another brand account for sports or weather.
SND's Top Content Feeds also make it easy to identify content that's performing well across your entire news organization. Use the menu to add to Top Picks to share this content directly from one account to another. If you want to make sure the content directs to your own website, create a new post from the content and use White Label Linking to syndicate the content to your page. Save the post to Top Picks and let Autopilot do the rest!
Want to learn more? Contact us anytime!