Diversifying your newsroom's social strategy has become more important than ever. With Meta deprioritizing news on Facebook, traffic from there to news websites is likely to continue its downward trend. This means it's wise to not put all your eggs in one basket!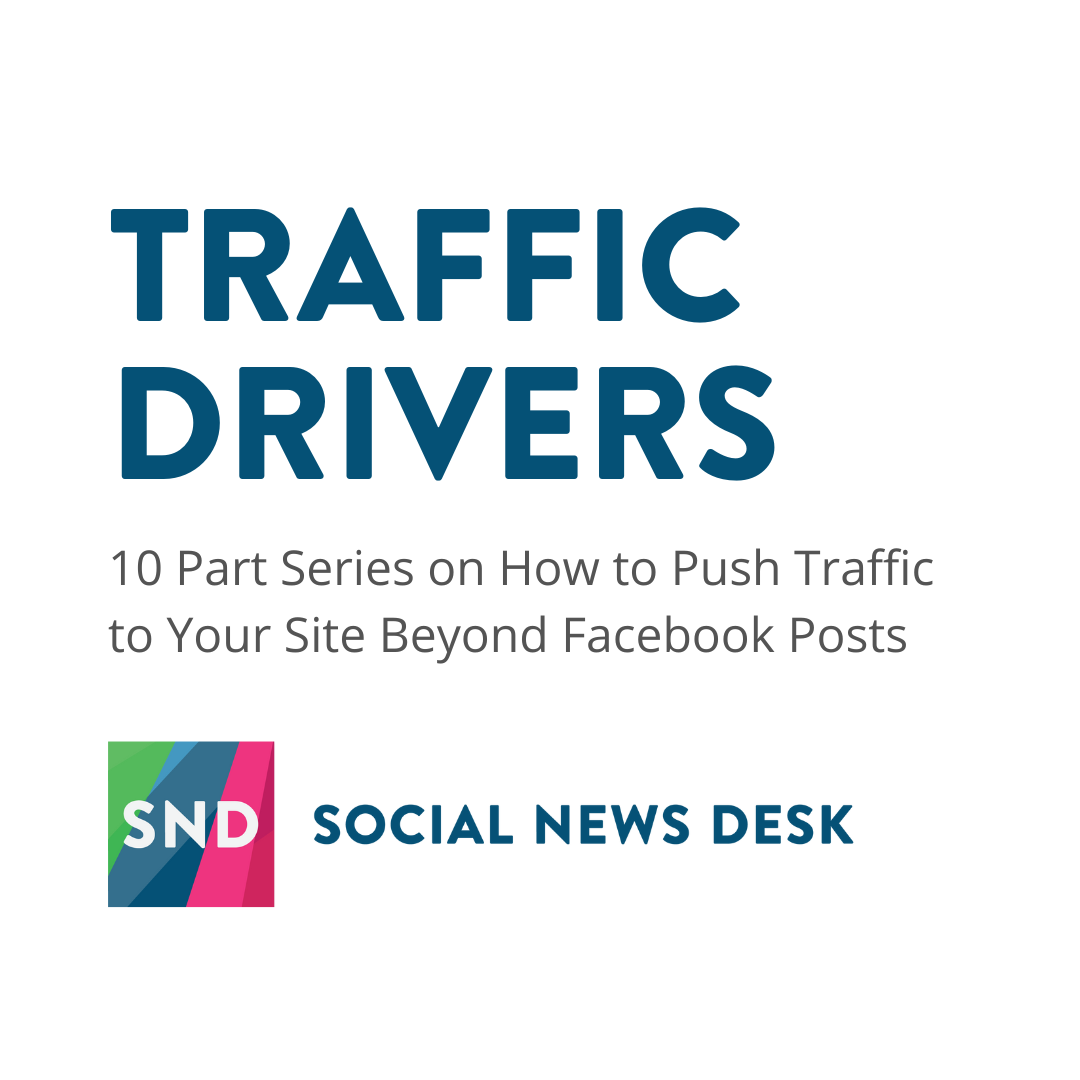 On the bright side, publishers have MANY other opportunities to drive traffic from social media. We'll explore all of those in this Social News Desk blog series.
Traffic Driver #5: LinkedIn
LinkedIn hasn't always been top of mind for newsrooms – and many have used it for recruiting and staff updates. Others would only use it when looking for a job.
But LinkedIn actually has 15x more content impressions than job ads. And with 26% of adults in the US on LinkedIn, why not tap into this audience to deliver your news?
SND makes it easy: You can publish to LinkedIn all while managing your other social platforms in one, centralized place.
It has been very convenient being able to schedule all of our social media posts from one space!

Nick Ibarra, Deputy Web Editor, The Sacramento Observer
And if you've published to Facebook through SND, like Nick has, you'll find it's very similar – and just as easy.
Hone in on Your Best Topics
Before posting, ask yourself what kinds of content does well across your other social platforms. This can help drive the types of content you post to LinkedIn, as well.
The Sacramento Observer has done just that. They've posted COVID-19 news, back-to-school updates, and even breaking news. In general, we've also seen business openings and closings, things to do, crime, and even breaking news perform well on the platform.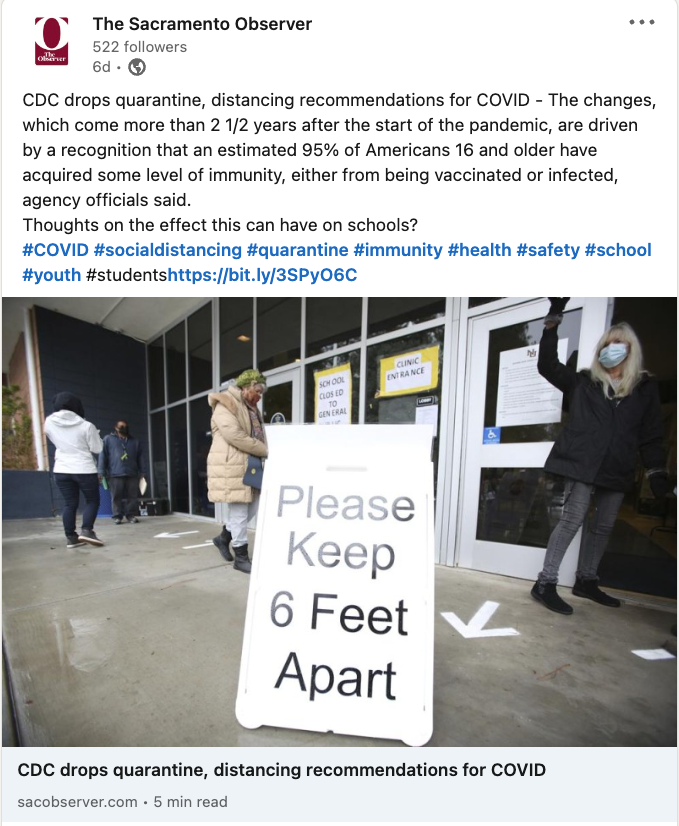 Posting "news you can use" can go a long way in encouraging followers to share your content. Ibarra has noticed engagement across LinkedIn has recently increased – and choosing shareable stories likely helped spur it. They've seen an 80% increase in shares across the platform in the past month.
Publish Consistently
Once you start publishing, keep at it: consistency is key. Whether it's a few stories a week or several a day, it's good to establish a rhythm from the start.
And one of the best parts about doing all of this through SND? Posting to LinkedIn is an almost identical process to that of Facebook. There's not much difference when crafting posts, making it a simple process.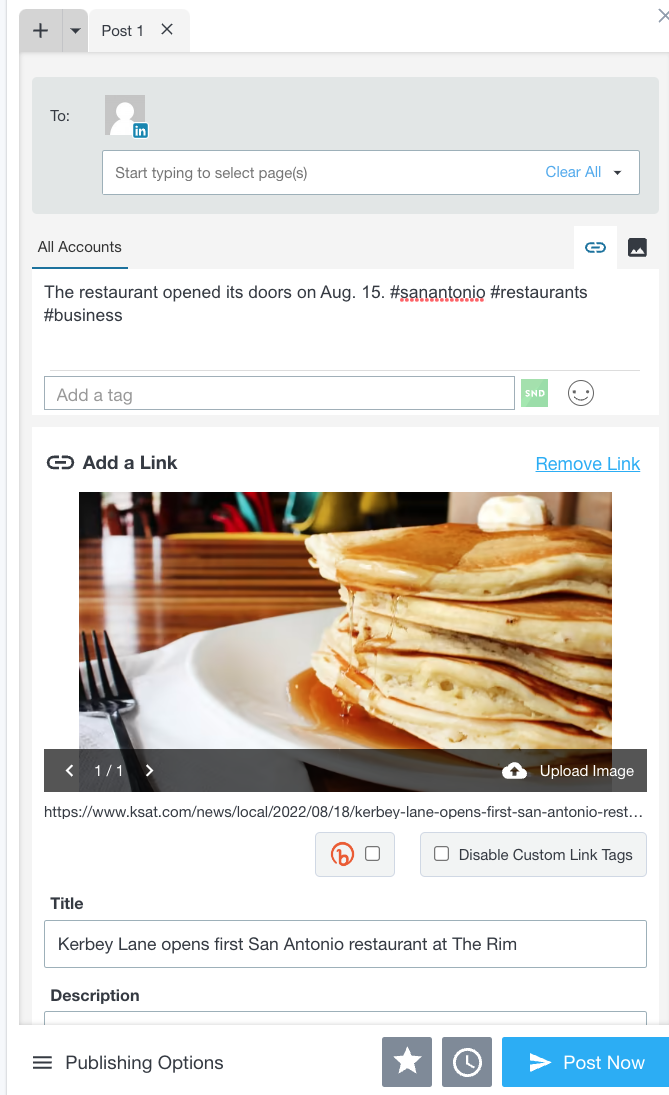 Ibarra shares they've seen a 120% lift in page views over the last month. His newsroom posts several times a day to increase visibility.
Make Your Posts Stand Out
There are a few things to keep in mind when publishing to LinkedIn. One of them: using hashtags. People on LinkedIn can follow hashtags just like they would follow a page. By using them on posts, you can make your post go further – use the search tool on LinkedIn to find hashtags!
You an also use square or vertical photos. You can upload a custom thumbnail for your links on LinkedIn – which means you can use a larger photo to take up more room in the LinkedIn feed! Within SND, upload a custom thumbnail when creating a link post to LinkedIn.
Sacramento Observer has posted several square graphics to diversify their feed, including this one below: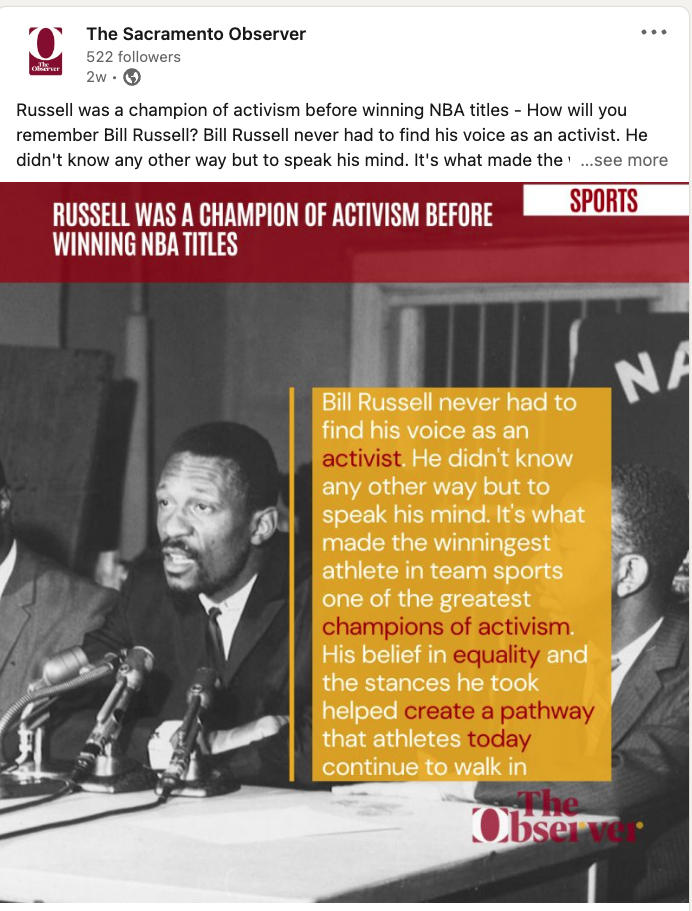 Gather News and Build Your Audience
Need to find the right source? Use LinkedIn's search tool to filter by company name, size, keywords, title, or other filters. You can also follow hashtags to discover potential stories from businesses or people on LinkedIn. If you're working on a story about new restaurants, use filters to find those companies.

Need help or have questions? Ask us anytime.